Plug Bug: Battery Box Simulation
(Another old post — I've been having trouble uploading pictures from home).
The best way to see if the batteries will fit is to do some mock ups. I made some crude ones out of cardboard boxes. Here's where I plan to put some of the front cells: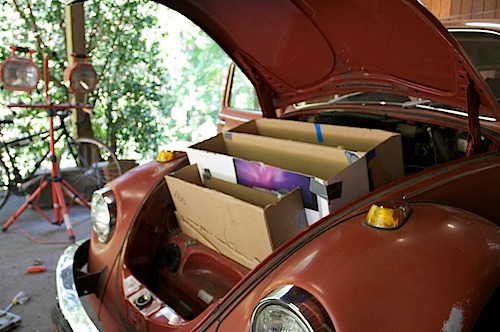 And the rear: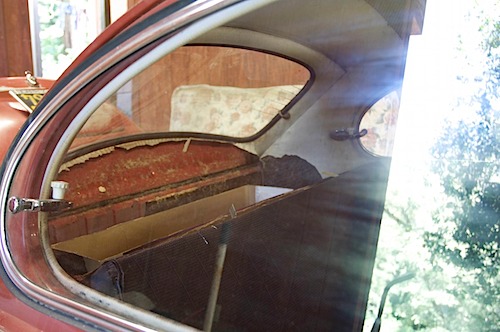 I may end up modifying the rear seat slightly to hold two more cells in a more square and uniform pattern.
---
---