The Tandem Unicycle Project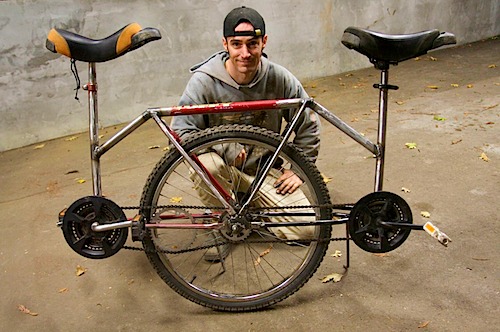 EDIT: Here are the tandem unicycle construction details for the makers out there.
EDIT: A short video of me and Jason trying to ride it: riding the tandem uni.
EDIT: For all the traffic visiting, I recommend watching the Africa Unicycle Video. It is much better!
---
---