---
Here is a short video of me (in the back) riding the tandem unicycle with Jason. This was our third try. Click to download the little iPhone 3g movie.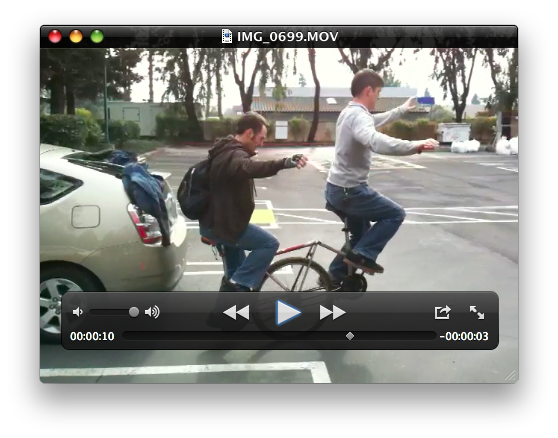 You tube version: Tandem Uni on YouTube
With practice, I'm sure we'll be able to ride it. Louise and I also tried, but only for a short bit. We were going to work on riding it this past weekend, but she had to go to Shasta for a family emergency.
EDIT: For all the traffic visiting, I recommend watching the Africa Unicycle Video. It is much better!
---
This entry was posted on Monday, December 14th, 2009 at 8:10 am and is filed under
Unicycling
. You can follow any responses to this entry through the
RSS 2.0
feed. Both comments and pings are currently closed.
6 Responses to "Tandem Unicycle Video"