Custom machined V-brake adapter for magura brake mounts
I made this on Saturday out of aluminum: a machined adapter that lets me attach a v-brake to magura brake mounts of my unicycle.
The picture below (iPhone quality, sorry!) shows the first one, which was a little larger than #2. The hole for the spring is better on the second one.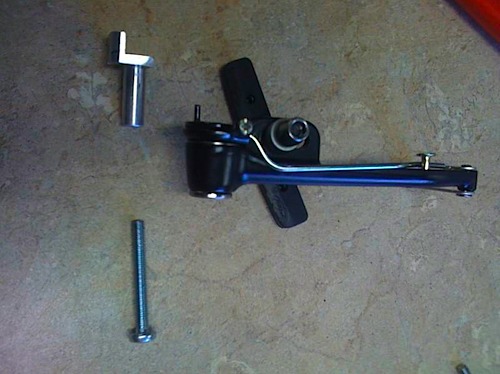 ---
---