Project Huchinson is alive again!
I'm back to working on my eternal house project. I finished the baseboards for the downstairs, so now it is time to tackle the upstairs. The upstairs is really rough.
First off, there are these weird vents that don't do anything. It was also surrounded in an ugly wood paneling box, which I already removed: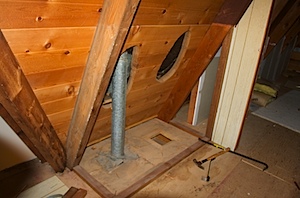 The back bedroom has only one half of a triangle window. Plus, it doesn't open. So, I ordered a matching window, and two smaller horizontal ones fore below it that can open and let in some air.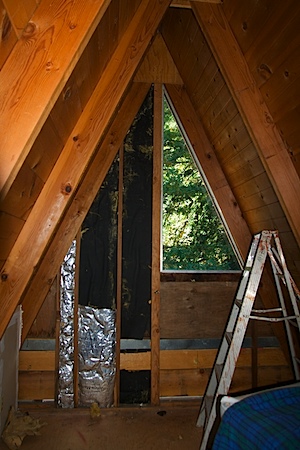 Then there is the matter of the ugly drywall on the left, which consumes up valuable space. My idea is to build cupboards the better utilize the space: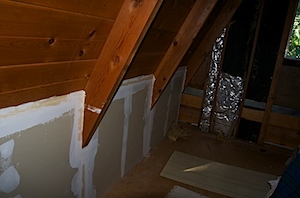 Louise had the idea to get rid of this closet. It is super-ugly!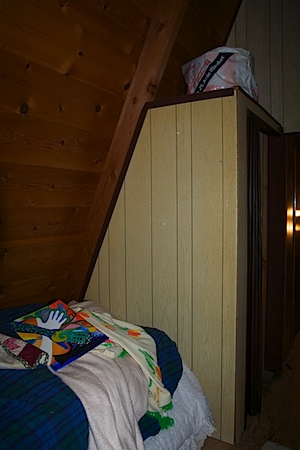 The room at the top of the stairs has horrible slat windows. I ordered two new ones to replace them. Also..more ugly wood paneling!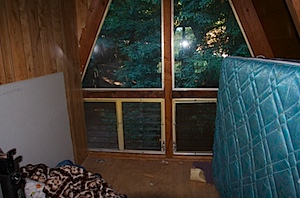 There are two frosted windows that you can barley see in this picture below. The one on the right is cracked. The one on the left wasn't until I accidentally cracked it. I'll have to get two more windows to replace them.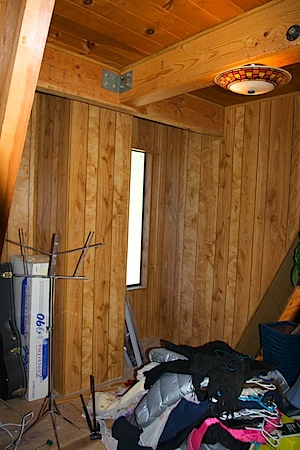 Louise getting rid of some of the drywall. I had to convince her to come upstairs and whack the wall a few times with the hammer. It's fun, and how often do you get to do something like that?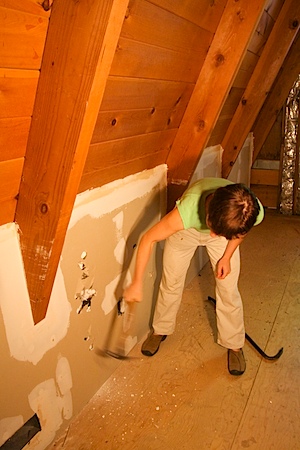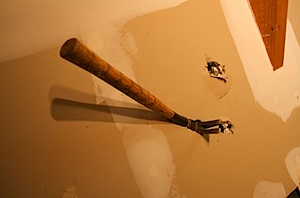 ---
---