Project Hutchinson: More progress comes along..
Well! Here's more work.
Louise painted the side of the fireplace red. I made some side wood panels to make it look nice: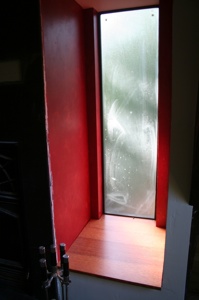 The edge is going to be covered up with a wood corner: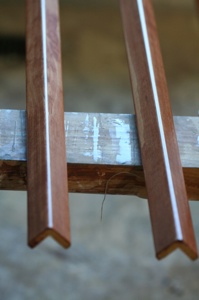 At the same time, I made another piece to cover the top of the vent box I had made: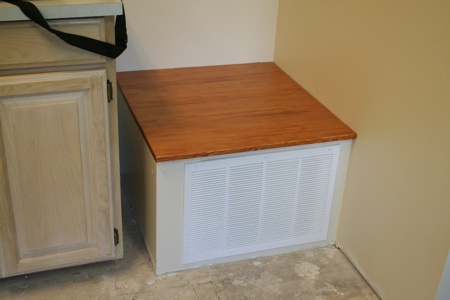 it is really starting to look nice!
I sanded the top beam a TON, stained it, and put three coats of interior varnish on it. It looks 100% better: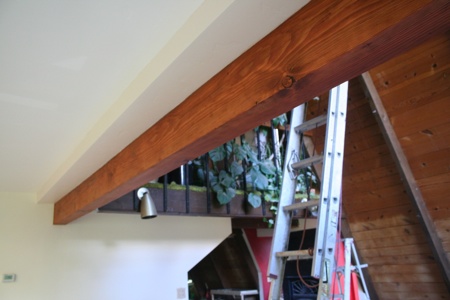 In the background of the above picture you can see where i started sanding off the watermarks on the side of the roof. I sanded the entire interior roof on one side. It took a long time, but it looks a lot better without the watermarks and fresh oil. I finished that tonight, putting on a coat of Wacto Danish oil to seal it.
Here's a close up of the window sills I made: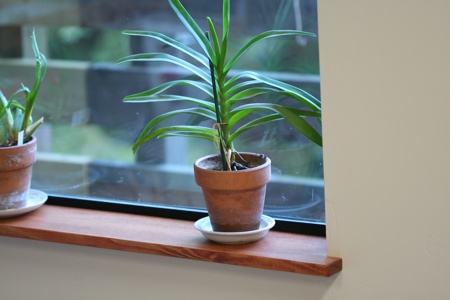 I also installed some mount points for loiuse's silk (which we don't have yet):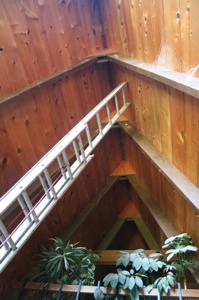 She painted the back laundry room green: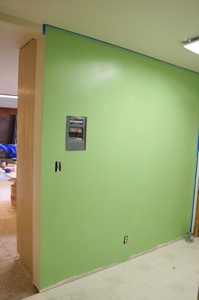 The window in that room isn't done: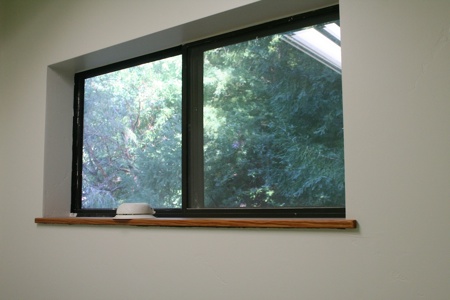 I sanded, stained, and varnished (3 coats) a bunch of outlet/light covers: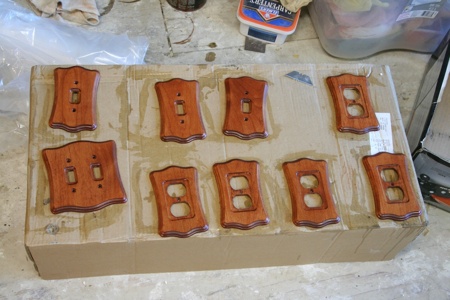 They look good installed: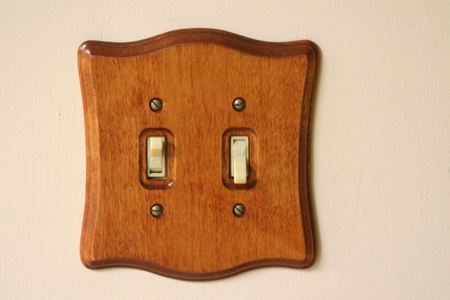 I also removed a "piece of glass" that was trying to pass as a window and installed a real double pane window next to the rear sliding glass doors: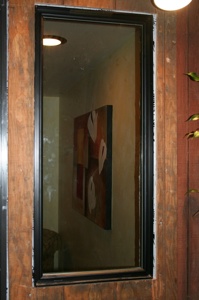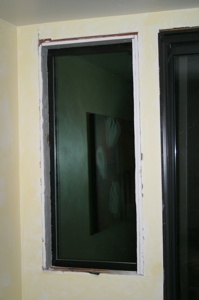 Well, that's it for this update! More coming soon. We may be getting floors within the next few weeks! Yess!
---
---