rail unicycle riding at East Cliff Rd, Santa Cruz, CA (aka: 'the hook')
I did some cool rail riding last weekend:
http://www.bluetreesoft.com/wallpapers/wallpapers.cgi/east_cliff?ppp=0
Here's a snapshot: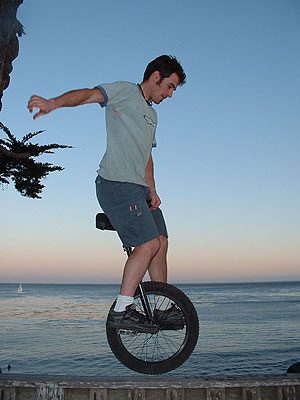 I am actually right above the cliff. Check out the other pictures.
Cool, huh! This is what I do in my spare time. Today, after work, I'm doing a mountain unicycle ride at the Soquel Demo forest.
---
---