---
Ghost Ranch White Sheep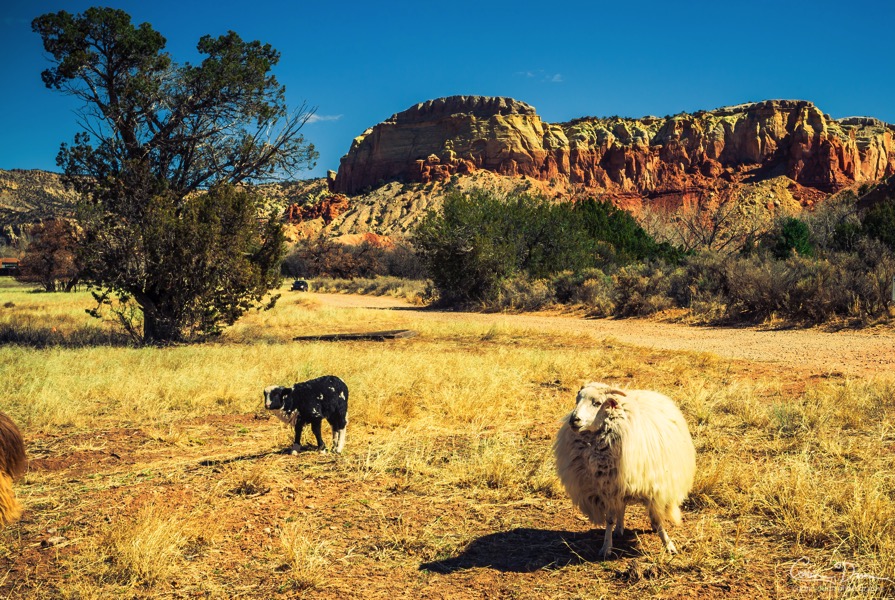 I'm not super thrilled with the subject's in this photo; the black and white baby sheep looks out of place and a bit awkward, and I captured a bit of a brown sheep in the far left side. I didn't want to completely crop out that one as it would have made the composition worse, causing some clipping of the tree. If I only had a sheep dog to direct them to do what I wanted to do!
Camera: http://amzn.to/2nOmy9M
Lens: https://amzn.to/2I3C893
Most used lens: http://amzn.to/2BNBNZ3
Post processing: Lightroom Classic CC
---
This entry was posted on Tuesday, March 27th, 2018 at 8:12 am and is filed under
Photography
. You can follow any responses to this entry through the
RSS 2.0
feed. Both comments and pings are currently closed.