All posts in May, 2014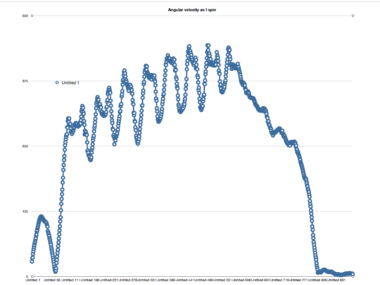 This is a plot of the angular velocity vector when spinning in my cyr wheel. I took the gyro x/y/z value and created a vector (squared each value, added them, and took the square root)....
[read more]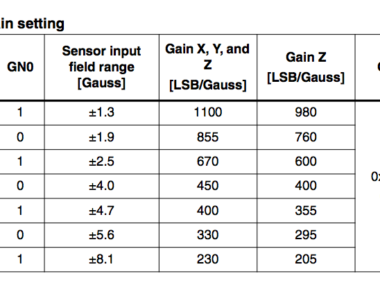 I have a accelerometer/gyro/compass combo in my wheel LSM303DHLHC, data sheet: http://www.pololu.com/file/download/LSM303DLHC.pdf?file_id=0J564 found via Pololu's link: http://www.pololu.com/product/1268 It has been tough to figure out consistent data. First of all, I realized the compass has to...
[read more]