---
The Tandem Unicycle Project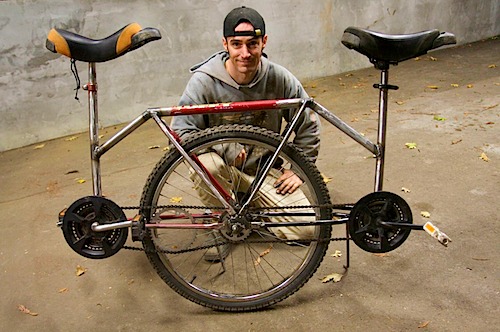 EDIT: Here are the tandem unicycle construction details for the makers out there.
EDIT: A short video of me and Jason trying to ride it: riding the tandem uni.
EDIT: For all the traffic visiting, I recommend watching the Africa Unicycle Video. It is much better!
---
This entry was posted on Sunday, December 6th, 2009 at 10:10 pm and is filed under
Unicycling
. You can follow any responses to this entry through the
RSS 2.0
feed. Both comments and pings are currently closed.
25 Responses to "Tandem Unicycle"