---
I decided to build a mini-treehouse for Louise and I to get married on. We worked on clearing some of the brush off our land where we want the ceremony to be, and Louise mentioned that I should build a platform for us to stand on so we were level. I figured if I was going to go to the trouble of building a temporary platform, that I might as well build it up in some redwood trees as a mini-treehouse. It will start out as a tree platform, but eventually I may add walls and a ceiling to make a treehouse. Or, it might become a unicycle obstacle.
Here's my current design in SketchUp: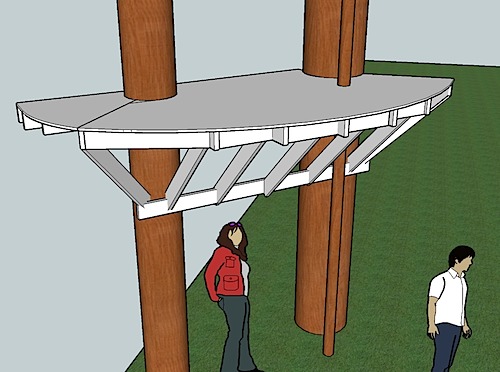 It wraps around the trees, and I may or may not include the left triangle piece that looks separate from the rest of the drawing. I added that in later, thinking it might be nice to sort of make it larger. It might start out smaller, and get larger as time goes on. It will be about 10′ up in the trees, using two main redwoods as supports, and possibly connect to a third larger redwood behind the two.
I'll happily email people the sketchup file. Just email me, or post in the comments.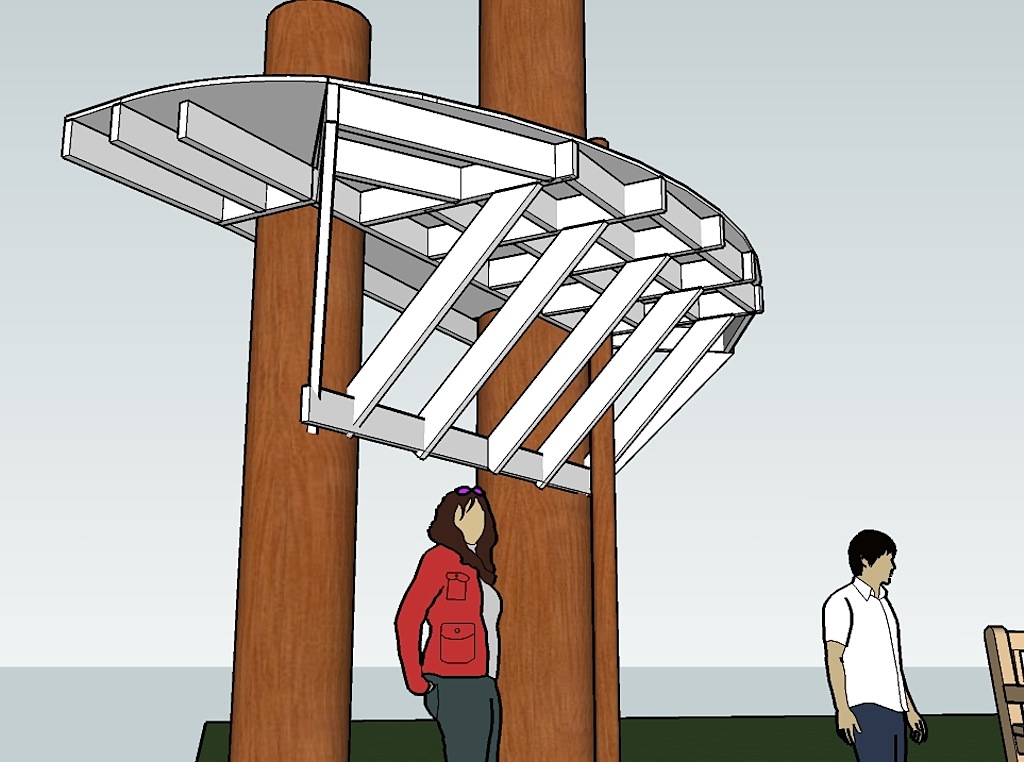 Note that I didn't draw in all the supports for the left side.
---
This entry was posted on Sunday, February 8th, 2009 at 9:59 pm and is filed under
Treehouses
. You can follow any responses to this entry through the
RSS 2.0
feed. Both comments and pings are currently closed.
5 Responses to "Building a new treehouse"