VW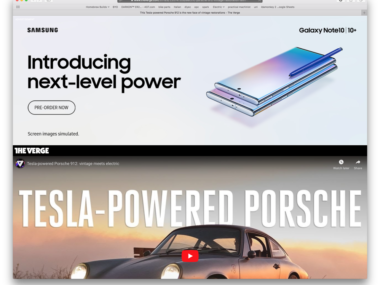 Update: I got the Verge to remove my footage from their video. — The Verge recently posted an article and video about electrified classic cars.  https://www.theverge.com/2019/8/1/20747528/electric-porsche-912-vintage-restoration-tesla-car-vehicle-ev If you visit the site you are blasted with a...
[read more]
As an Amazon Associate I earn from qualifying purchases.
(c) 2008-2023 Corbin Dunn
Subscribe to RSS feeds for entries.
46 queries. 0.552 seconds.