spalted oak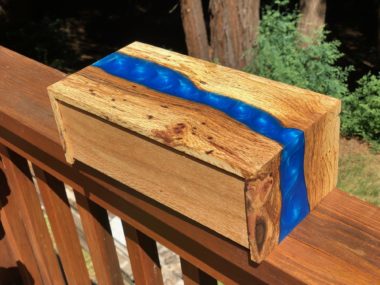 I'm really excited how this box turned out. The top and sides have some blue tinted epoxy to generate a river that flows around the box. Made from spalted oak that fell down from...
[read more]
As an Amazon Associate I earn from qualifying purchases.
(c) 2008-2021 Corbin Dunn
Subscribe to RSS feeds for entries.
39 queries. 0.759 seconds.