placemat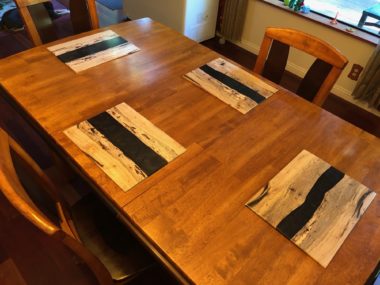 First, some photos, because these things are really cool.       I made these by taking a piece of wide (~1") spalted oak from my property and re-sawing it in half on my band...
[read more]
As an Amazon Associate I earn from qualifying purchases.
(c) 2008-2023 Corbin Dunn
Subscribe to RSS feeds for entries.
47 queries. 0.108 seconds.