pinecone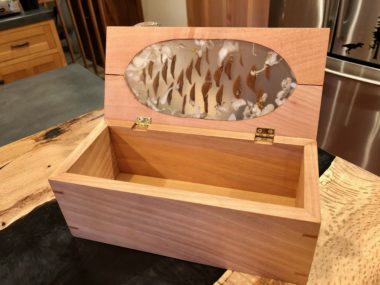 This box started out by finding a few huge pinecones that fell off a sugarpine tree in Truckee, California. I thought it would be cool to cast the pinecone in some tinted epoxy and then...
[read more]
As an Amazon Associate I earn from qualifying purchases.
(c) 2008-2021 Corbin Dunn
Subscribe to RSS feeds for entries.
43 queries. 0.384 seconds.