Chainsaw
I've been using my Alaskan mill to create a lot of my own lumber from trees that fell down or are dying. My neighbor had a California madrone that was dying and needed to be...
[read more]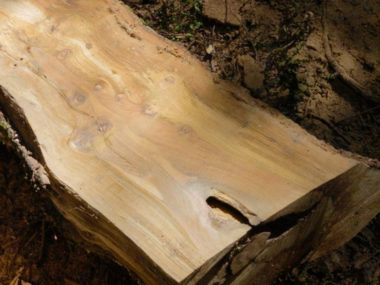 Hey guys! In this "adventures of Corbin" episode I'm using my Alaskan Mill to make my own oak wood slabs! Check it out in case you are interested in doing it yourself, as I go over the basics on what I did. A pretty large oak tree fell down on my property last summer, and I wanted to see if I could get some usable wood of it. This is my second time using an alaskan mill, and it is a lot of hard work, but good fun. If you liked the video, subscribe! It encourages me to make more cool films.
As an Amazon Associate I earn from qualifying purchases.
(c) 2008-2023 Corbin Dunn
Subscribe to RSS feeds for entries.
50 queries. 0.387 seconds.