CNC Woodworking: Lotus Bowl Design
July 2022 update: I made this bowl in real life. Check out the result: Lotus Bowl CNC woodworking.
This is an animation rendering of a concept bowl that I designed from scratch. I'm hoping to try to make one once my shop is completed, but some of the edges may be a bit too delicate to machine. I designed it all in Blender, a free open source 3D program. The curves were made with a Bezier path converted to a mesh, added some depth, and then I used geometry nodes to procedurally lay them out. I can easily tweak the number of pedals and their rough locations. The animation is rendered in Eevee, and the image below is in Cycles.
I call it the "Lotus Bowl".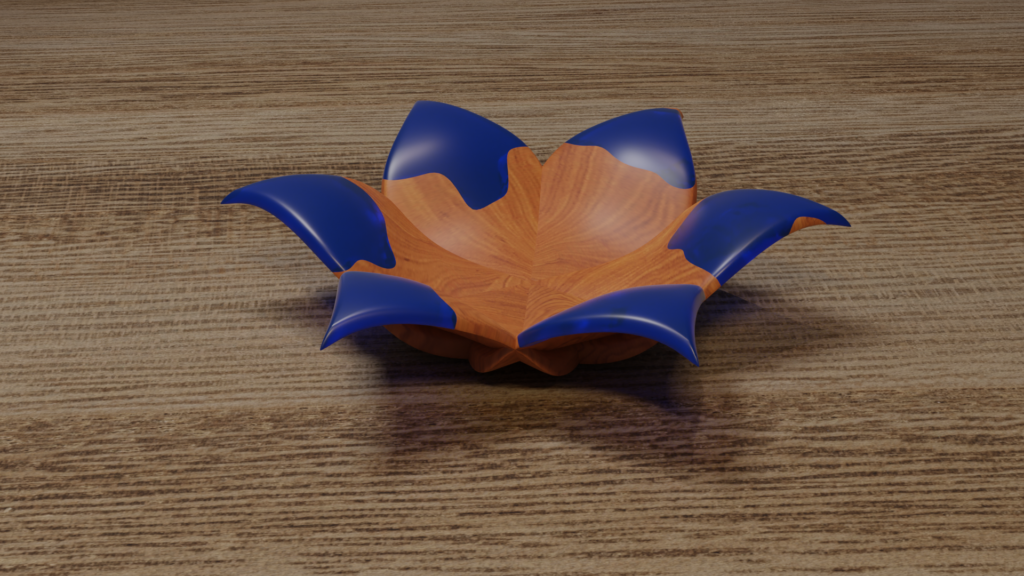 ---
---