Adventures of Corbin: (Almost) Stranded at Sea
Yesterday, I took the sailboat out to pick up my crab traps. There was a calm between the California downpours at Moss Landing but I could see the rains falling in nearby Monterey. I braved the channel leaving the harbor with the bow of the boat buried in small waves due to the escaping current. No problem, I was excited about breaking in my brand new crab pot hauler, and it I motored for 30 minutes to the drop zone, as the wind was super light for sailing. The hauler worked wonders; I pulled up the square pot and it had three Dungeness in it! One was a touch under the size minimum, so he got to swim back to the deep darkness. The second trap was in deep water and nestled amongst all the commercial buoys and I had high hopes for pulling in more crab. The depth and weight proved too much for the new motor and I blew a 30 amp fuse. I tossed in another one and pulled a bit by hand to ease the tension. Once it surface I realized I was skunked! I motored a little shallower and set the pot back down.
I throttled up for home and after a short purr the engine completely died! I was stuck at sea. It wouldn't restart, even with a little boost of ether into its mouth. At this point in the adventure the rain started. It wasn't a downpour, but I was starting to get a bit colder and wet. The temperature was around 60F when I left, and dropping faster as the storm grew in strength.  I was going to call for help, but I decided to poke around a bit. I quickly saw it; a wire broke off the distributer cap, and I had all the crimping supplies with me from installing the crab trap hauler. So I hacked it back together and it started like a champ. I was glad because the wind was too light to sail, and I could never make the crazy turns to my slip even if there was enough wind. I'm not that advanced of a sailor. I did make it back alright, and I had a delicious dinner of fresh Dungeness crab.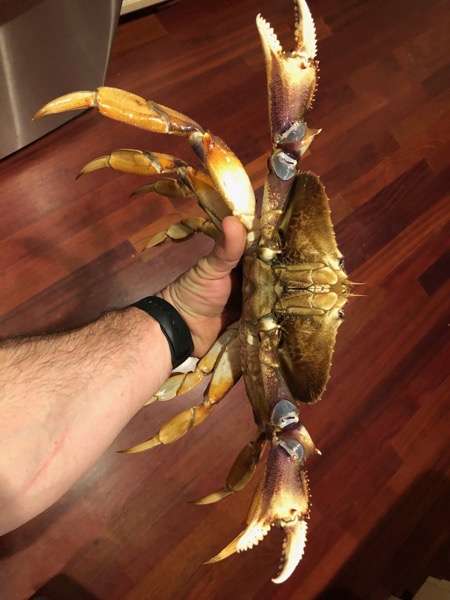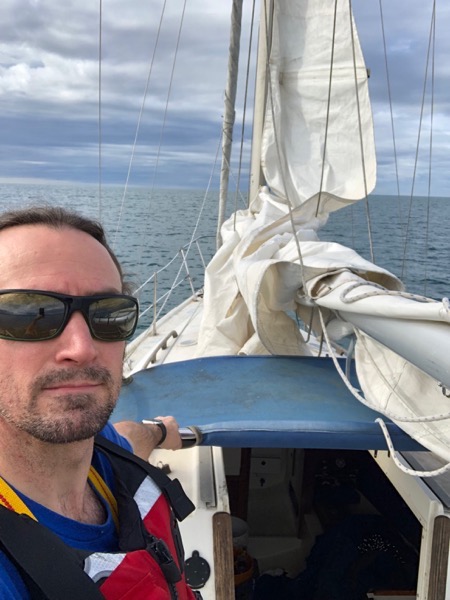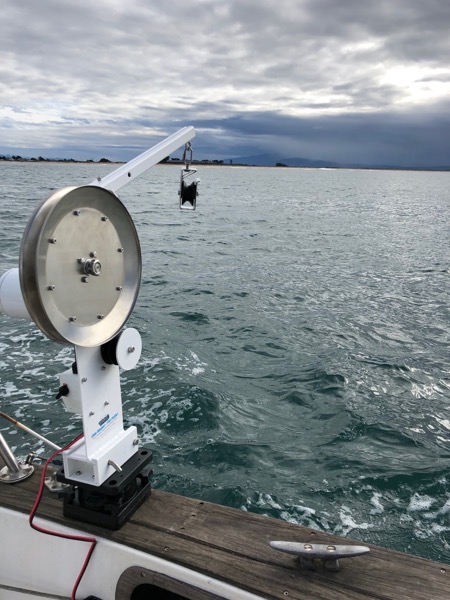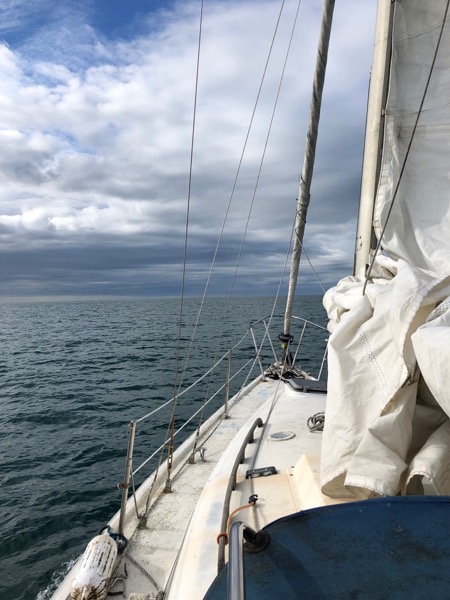 ---
---