The Second Treehouse in 1999 – A House Appears – part 3
Here are some pictures that come from April 6th, 1999. I started construction of this treehouse back in 1998, but it took me about a year to complete it. I recall that my dad got a digital camera about this time, so I was excited and took a bunch of pictures.
The Deck
The treehouse had a back door with a small deck. Here are a few pictures of the deck, and the door that led to the outside.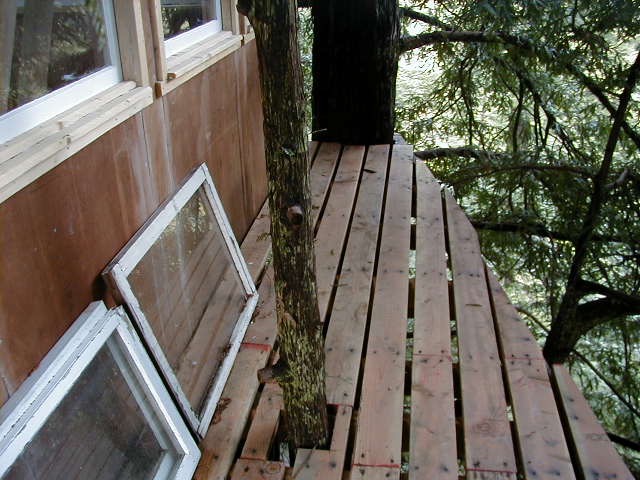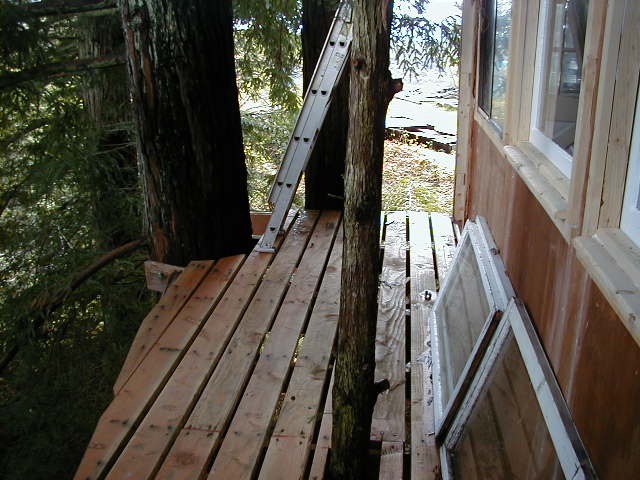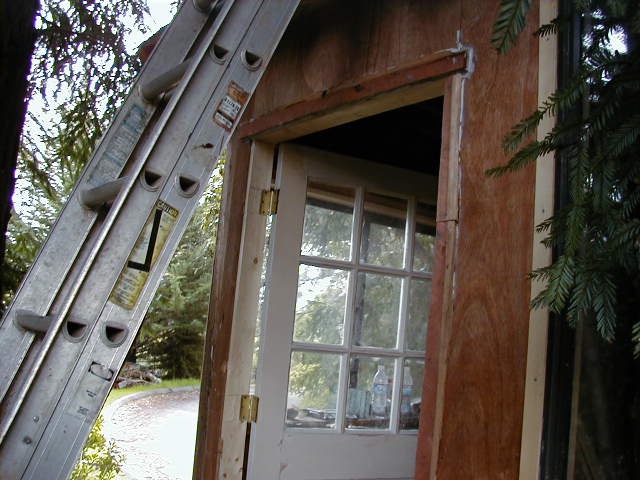 Entrance Door
The main entrance was via a stairway up into the trees that ended on a small landing deck. The entrance door was nestled in between a few redwoods.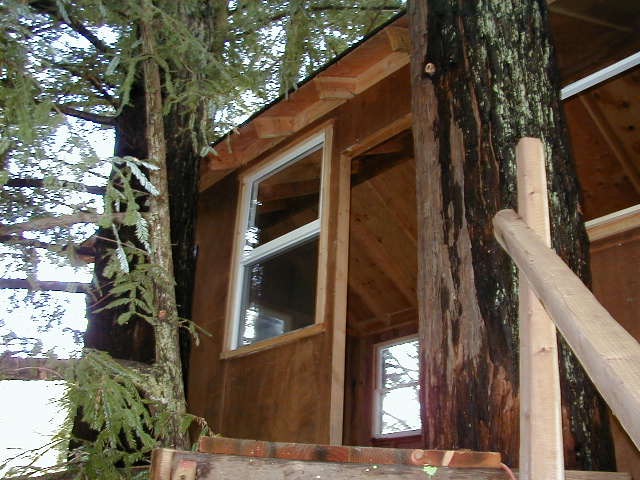 Main Door, From Inside
Once you entered the treehouse and turned around, you could see the plethora of windows.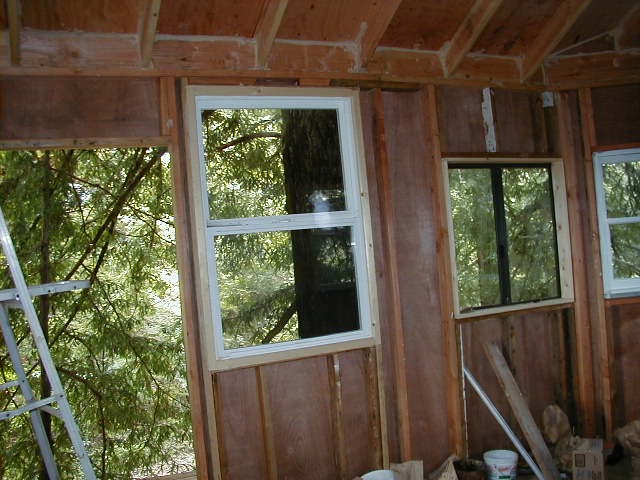 This photo below is looking towards the back wall; the back right hand side of this wall became the shower area. Above that was a small loft for my bed.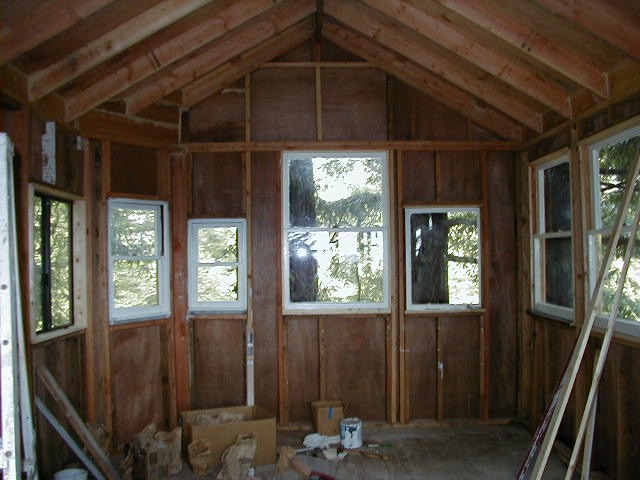 Here is the roof details. I had never framed a roof before, and didn't use hangers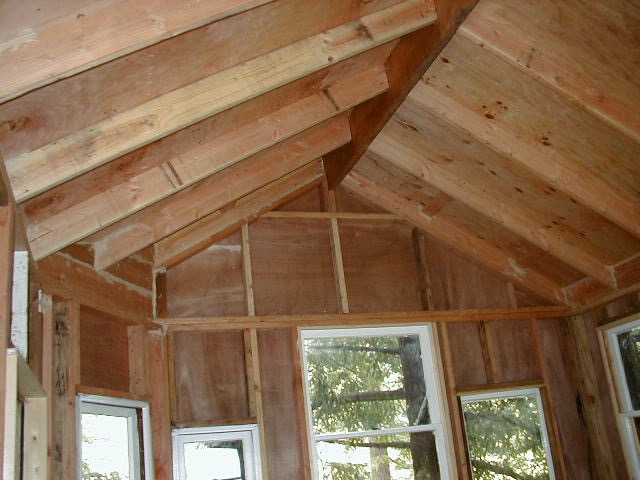 Stairs from Window
If you poke your head out the window to the left of the entrance you could see the stairs leading up into the treehouse.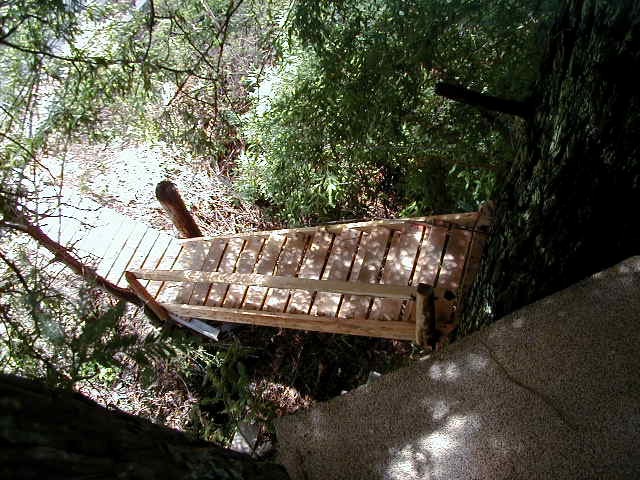 The far right side was the highest part of the treehouse; heres a birds eye view when looking down.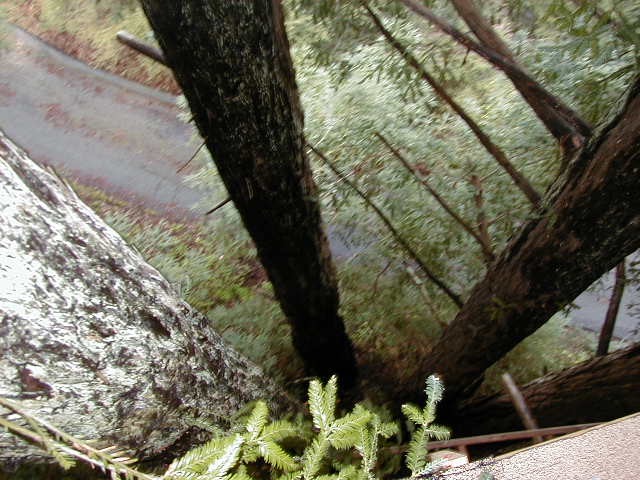 Walking out on the back deck and looking towards the house you can see the windows.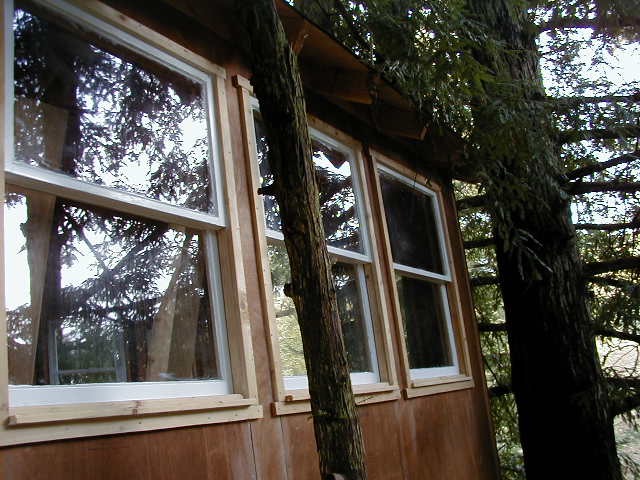 Roof
The roof had to have some areas cut out for the redwoods. The trees were a bit close, and this probably wouldn't work for growth. It might have been one of the factors that made the treehouse fall down (after 10 years)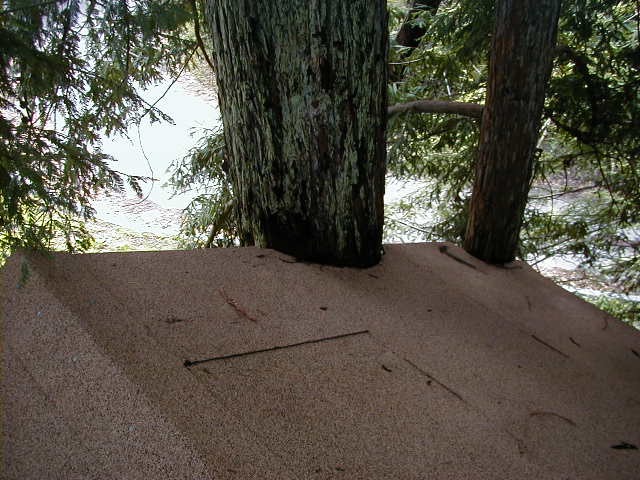 Looking up inside.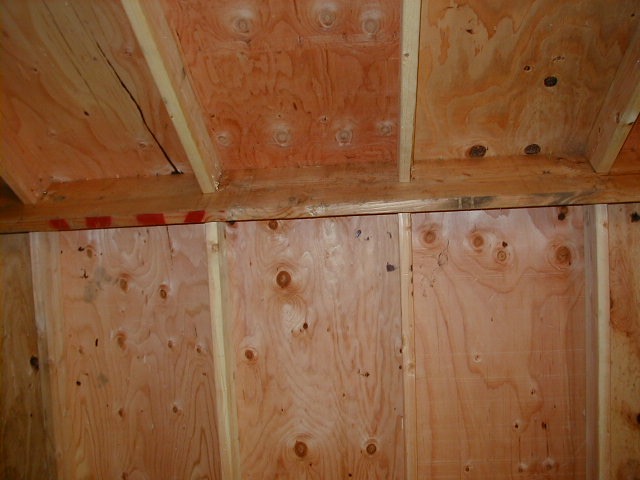 A view from the road of the entrance stairs. You can see the old lower treehouse still standing. I had eventually rook it down to simplify the structure.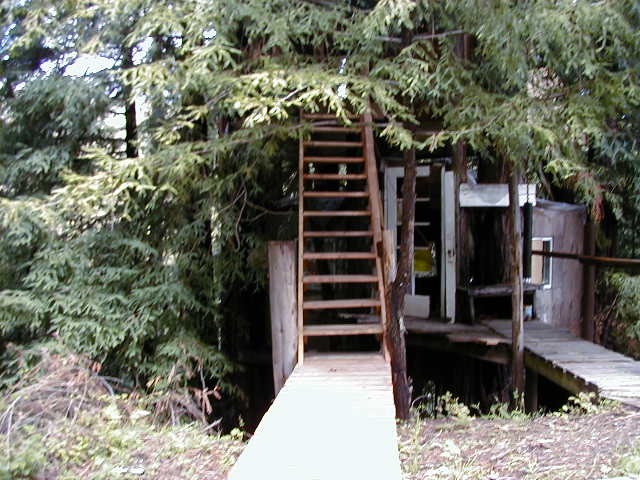 View from the window of the treehouse. You can almost see the ocean on clear days.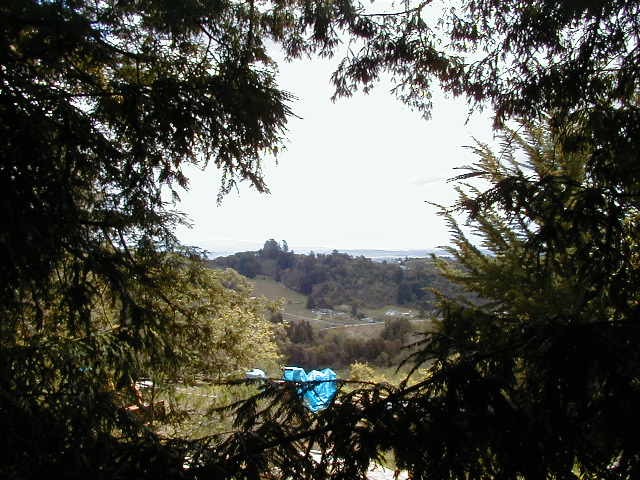 ---
---