Bug down! Charger broken (again – 3rd time)
Sadly, the electric VW bug will be taking some time off the road. Last time it was the transmission, and this time it is the Manzanita Micro PFC-30 charger. I didn't even get a 1000 miles before another problem came up. I was really hoping to hit 40,000 miles and it is nearly there hovering a bit over 39,700 miles. 
Last Sunday I was charging the car and pulling about 27 amps. The charger should be able to pull 30, but quickly goes into a limit mode due to temperature. This happens no matter what the temperature is, and is just a flaw in the charger. It might happen due to the voltage of the car: the car runs at 154 volts, but charges somewhere higher, like 170V – I'm not sure as the exact voltage as the charger has no measurement for this and you turn a dial to adjust it. So, it is stepping down the 220v input to 154v. And, I know the charger is only about 80% efficient, so the extra energy has to go *somewhere*, and that somewhere is heat dissipation. 
The charger has failed several times:
First time: May 2011 – Charger Not Charging — Manzanita Micro repaired it (out of warranty) for $170. I wasn't quite clear on why it failed.
Second time: September 2012 – Charger Failed again. – $213 to repair it, and they said the reason was from corrosion on the cables.
This time, I'm seeing the same symptoms as the first time; the charger is causing a ground fault, and flipping the circuit breaker that my EVSE is hooked up to (50amp breaker).
I opened the box..I think the bad part is underneath where I can't see. It smells like magic smoke. 
I don't have much choices for a replacement charger; it is by far cheapest to just get this one repaired, so I'll send it back and have them fix it again. The EMW charger looks nice; it outputs 12Kw, and is a decent price ($2300) — but I can't fit the 12x12x12" dimensions in my current location. And I don't want to pay $2300 for a new charger, when I can get the current one repaired for a lot less.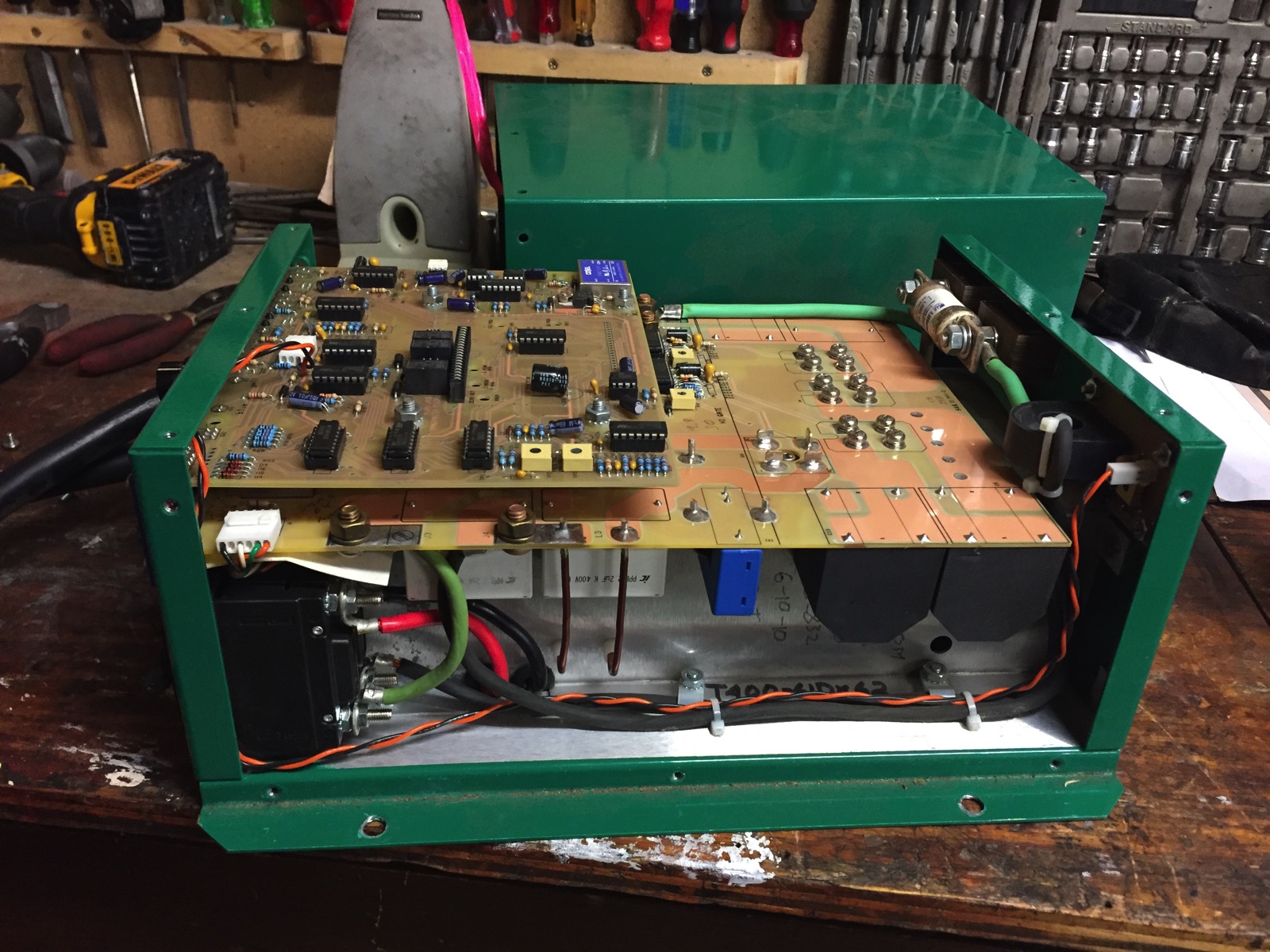 ---
---