Downstairs Bathroom Remodel, shower pan, etc
This is mainly for myself to remember what I did.
I built this half wall, but it seemed flimsy. I didn't want it to move *at all* as it might cause tile to crack: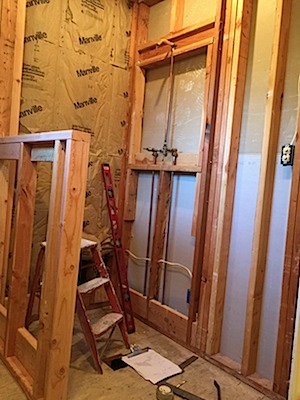 I ended up adding in lots of other support members, and that stiffened it up. Ideally just some 45 braces from the top edge down might have helped more than anything else.
Doing the drywall by myself was challenging on the roof. I devised this T bracket to hold up one half of a sheet while I screwed the other half on (holding it up with my head at the same time):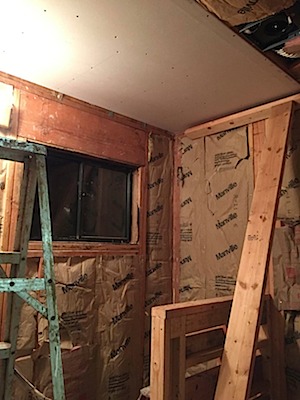 Doing some typical copper brazing. The Kholer valve is basically flush on the 2×4 brace: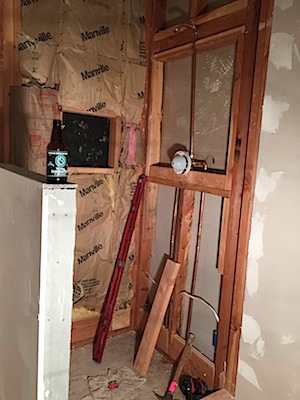 Notes to self: tighten the copper threads *really tight*. My first try leaked, and I had to cut it out and try again. Install the top piece (seen above vertical and not installed) after I get everything brazed on and set.
Drink beer while mudding drywall: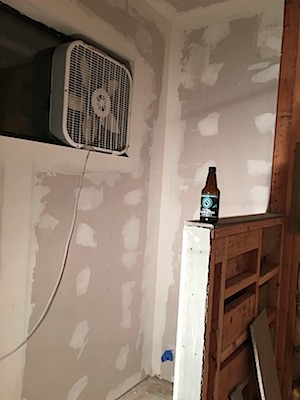 Wear a mask! <me at age 36>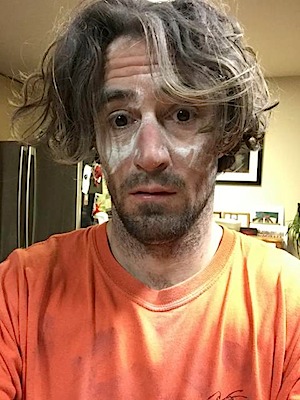 Do a skim coat on the drywall for a really smooth walls: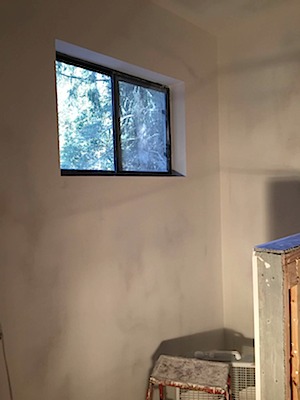 Shower pan; I built it like the last one I did based on my eBook on the subject. It involves:
1. skim coat of thinset on the plywood floor. I accidentally waited for it to try; apparently I should have done that, but I don't think it will matter too much.
2. Mortar mix: 3-4 parts sand (I used the regular sand from Home Depot, NOT the play sand) to one part portland cement. This means 4 shovels of sand to 1.5 shovels of cement. Mix the cement before adding water. Then add enough water till it is wet, but not too wet. I made it wetter than the first pan I did so I could screed it more easily (and it was a lot easier)
3. 1/4″ raise per foot to the edges, first coat about 1.5″ thick.
4. Add shower pan liner; weld corners w/ shower pan corners from home depot w/ shower pan cement.
5. Mark level edge, again make sure it is 1/4″ raise per foot from the drain. Put small rocks in weep holes. Add more mortar like before.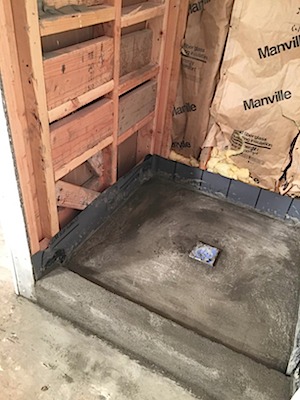 Curb is wire framed over it, held slightly off the bottom (about 1″) to avoid putting a hole in the pan liner.
---
---