I'm building a little cabinet to hold the kitty litter box, and some accessories. On top I plan to put the cat's food and water bowls, to keep them out of reach of bad doggies.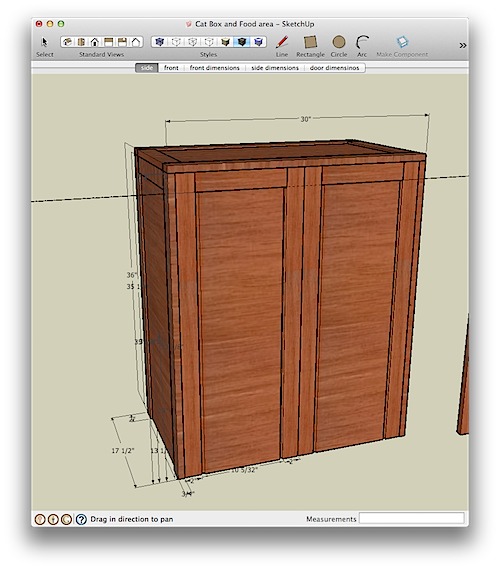 Download the sketch up file – Cat Box and Food area.skp
I have a bunch of old redwood from my water tank. I have been drying it out for years, and I just haven't had the right project for it. Redwood is really soft, and this stuff is partially rotten, so I'm not sure how well it will work out. Here's how it started out: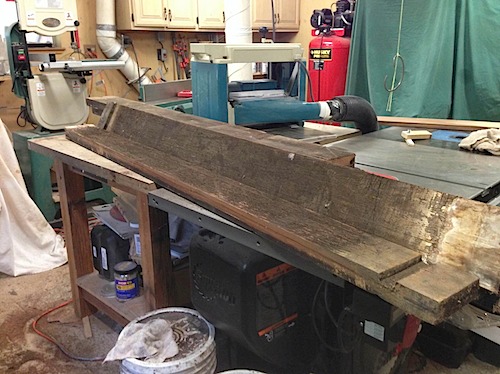 Jointing, and then planing to 3/4″ gives me: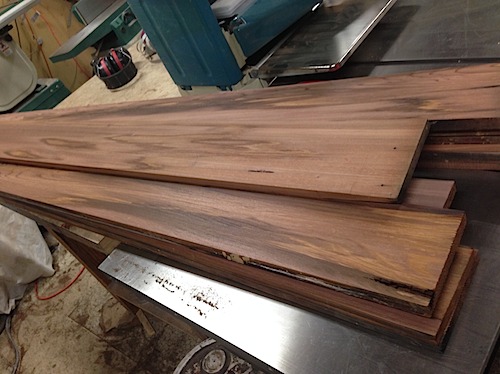 I call it "spalted redwood", and it is quite beautiful, but really fragile.
Several pieces biscuit jointed together: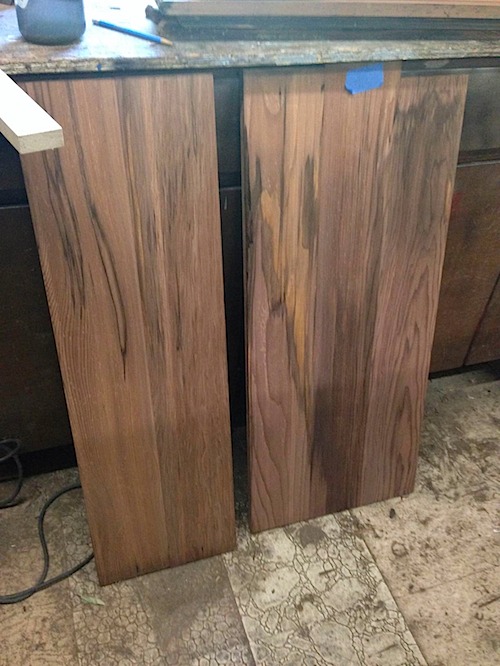 Face frame setup sample fitting: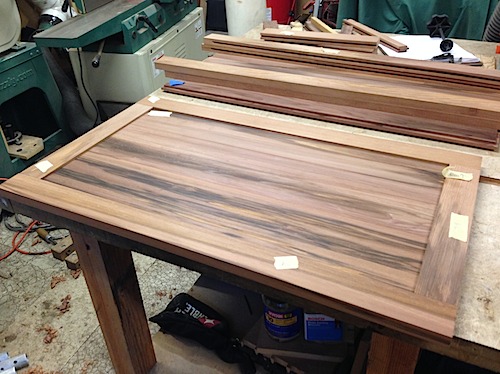 I need to buy smaller biscuits and a smaller blade for my Porter Cable plate joiner. The 0 size are too big; I need FF, which requires a special blade: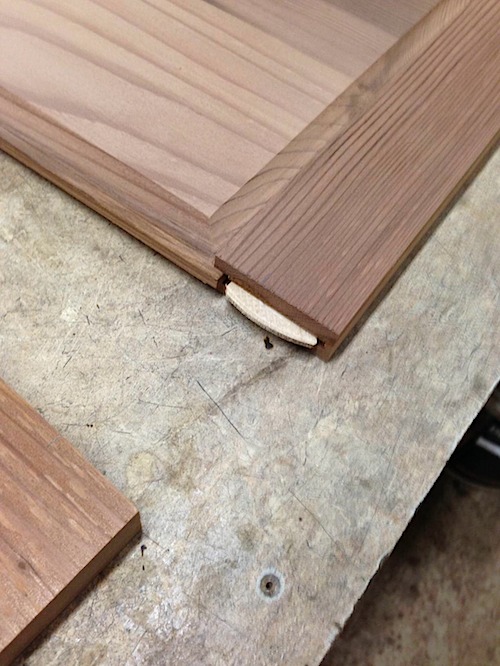 Clamping: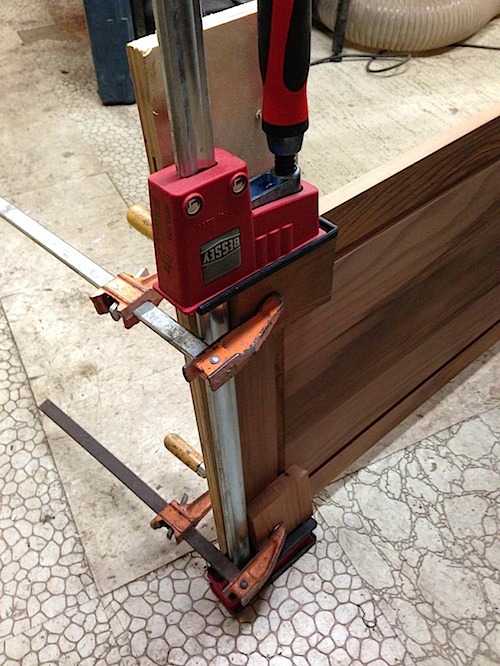 ---
---