LED Cyr wheel v2: LEDs arrived
I got my LEDs today! I did some basic testing, and they seem okay. That's awesome..I saved like half the cost of buying them from a US supplier.
The new wheel is bent; I used my Harbor Freight bender. Here are a few pictures of the setup. I have been using a fan to keep the hack/motor cool. It works extra hard when going in one direction. My first wheel I bent with it got quite a bit of spiral, and I thought it might be due to the dies not lining up quite perfectly. So this time, I used the mill to make some shims that would center them correctly, and then pulled the top part together with some clamps. Still..I was getting spiral!! GRRRR. I think it is because the motor pulls down on one side, and makes it slightly off center. This became clear later on when I bent the insert; the bearing on the other side was trashed, and allowed it to be off-center. That might have been the problem.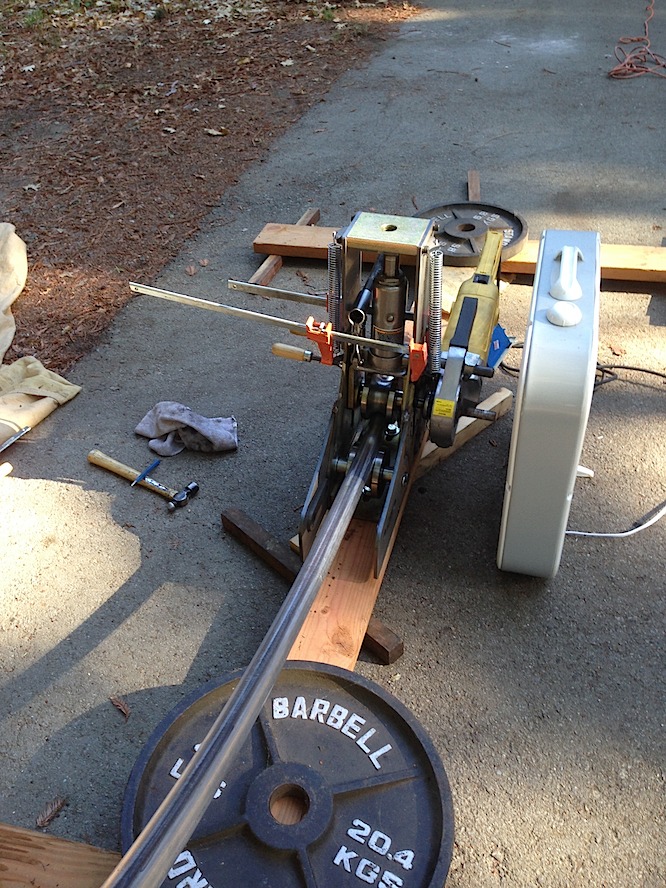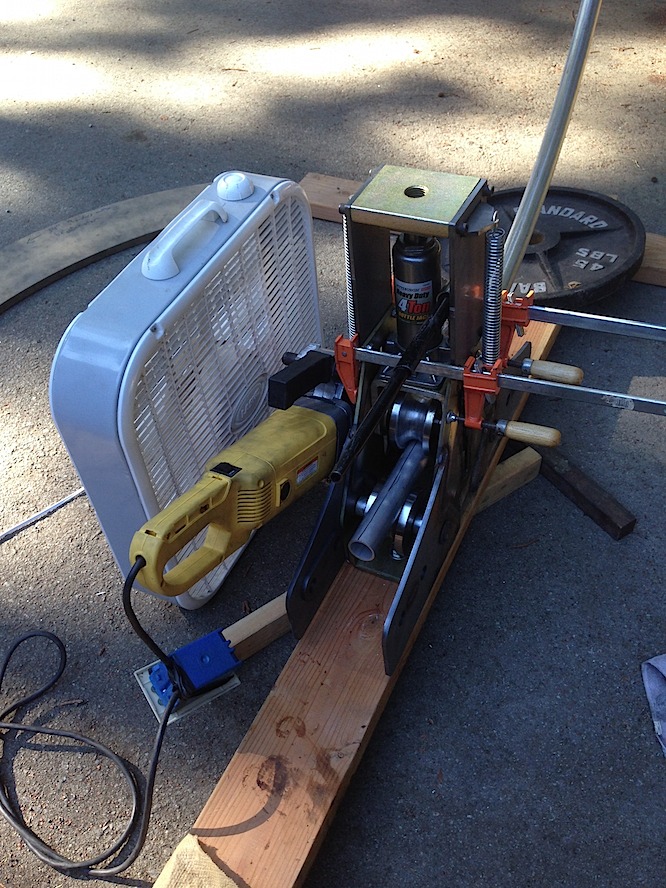 The roller is attached to some 2×6's to allow me to bend a full 20′ piece without hitting the top of my carport.
The bender has the Swag Offroad "extension wings" welded on, and the "pipe threader motor attachment" added. It works really hard in one direction…but easy in the other. Next time, I'll roll it through only going in the "good" direction, and build something to keep it aligned a little better. I can also attach a micrometer to it to measure how far i've move it and repeat the setup.
I'm only making 5 piece wheels from now on; they 3 piece are super light, but hard to travel with.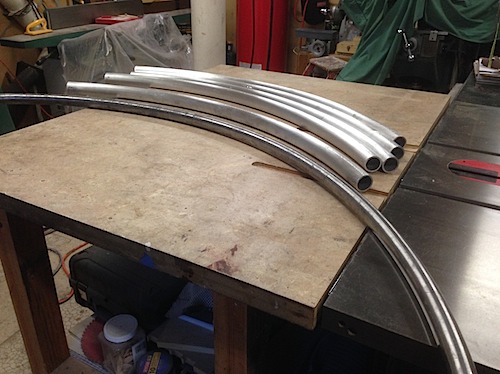 Below the pieces is the steel insert (3/16″ wall).
---
---