I have been working on a new design for my master bathroom for quite some time. I finished in Sketchup recently: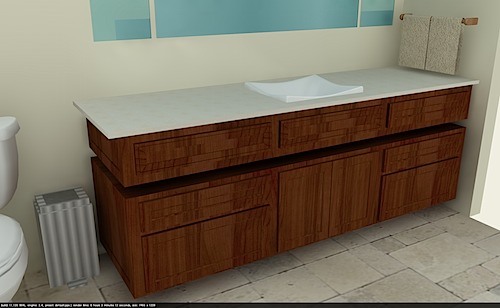 I'm going to be doing a "floating" design where the cabinets are supported by steel that goes into the wall. I hope it works out the way I think it will! The above is a rendering from sketch up. Below are a few of the raw SketchUp screen shots: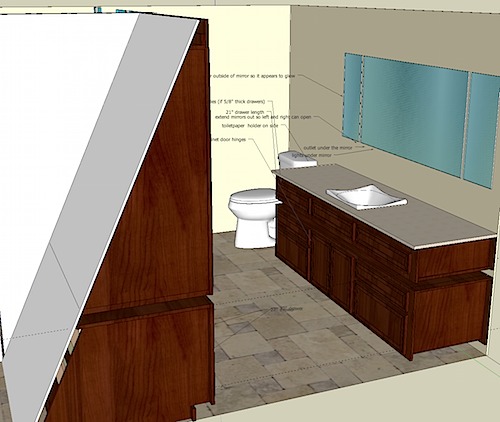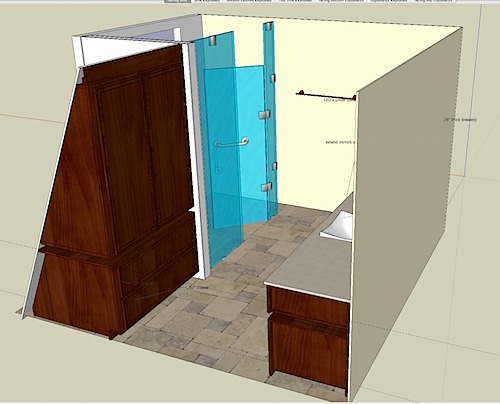 After I did the design, I used a Plugin called "Cut List" to get a rough estimate of how much wood I will need.
I went by Aura Hardwoods yesterday and actually got some wood. I'll have to go back for more (I didn't even get the sheets of plywood I need for the drawers), but now I can get started!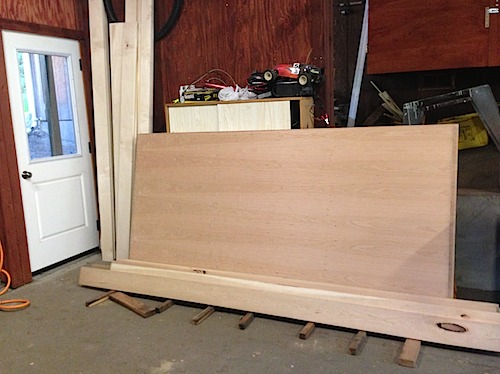 Mostly cherry, with maple drawers.
---
---