This is a late post…but oh well!
Well, late last winter I got a new fireplace. I did a design in sketch up and rendered it to get a good idea of what it would look like.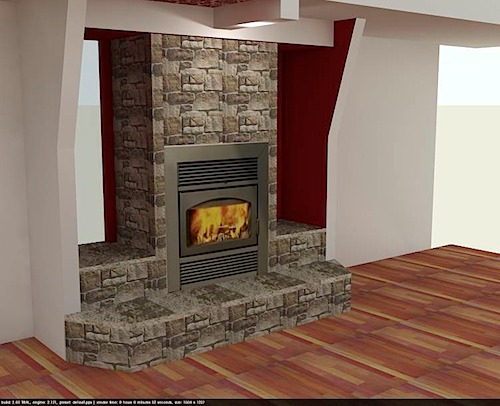 It easily let me try out various materials and get a feel for it: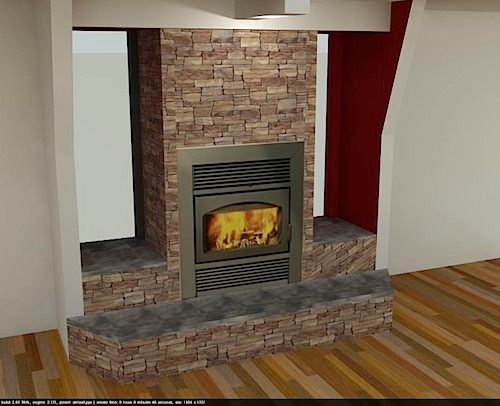 I decided I didn't like the red on the inside walls, so when I repainted it I went all white (and it looks much better!).
Here's the old fireplace, which just looked horrendous: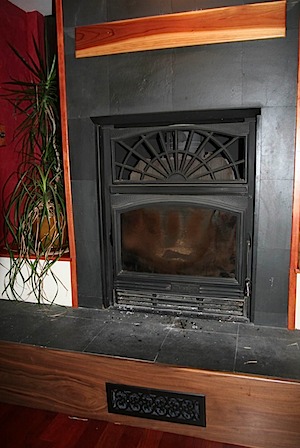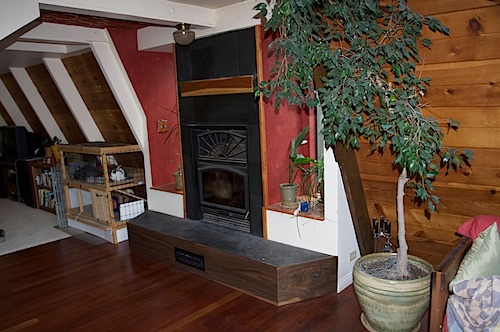 I took it out with the help of beer and Aaron for some heavy lifting. I had to dismantle it all to get it out: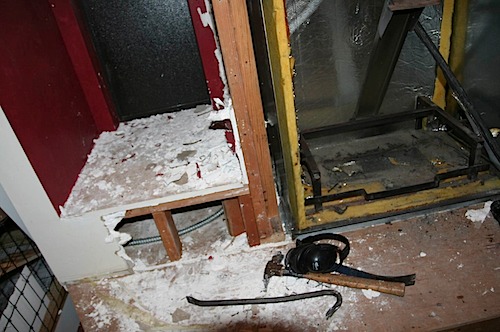 I did the drywall and installed some new windows (that open; the prior ones didn't open at all and were frosted)
…but a contractor (Jon Arden) did the stone work and install.
The new fireplace, work in progress.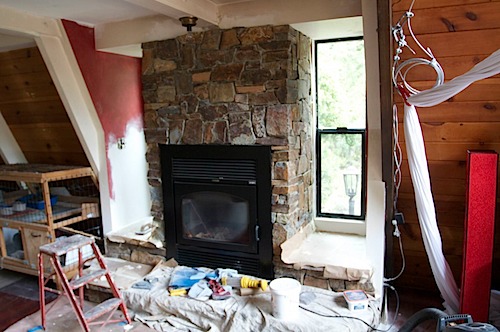 Then cleaned up: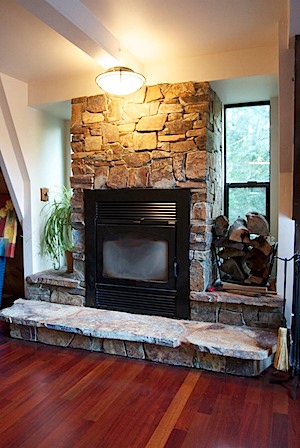 ---
---