Political Email Scams Against Obama
Obama hate-mail has been scouring the internet for years. People frequently resend emails that they simply don't understand. My dad sent me one with the title "After two years of Obama—here's your change!!!". Here's an image of it below: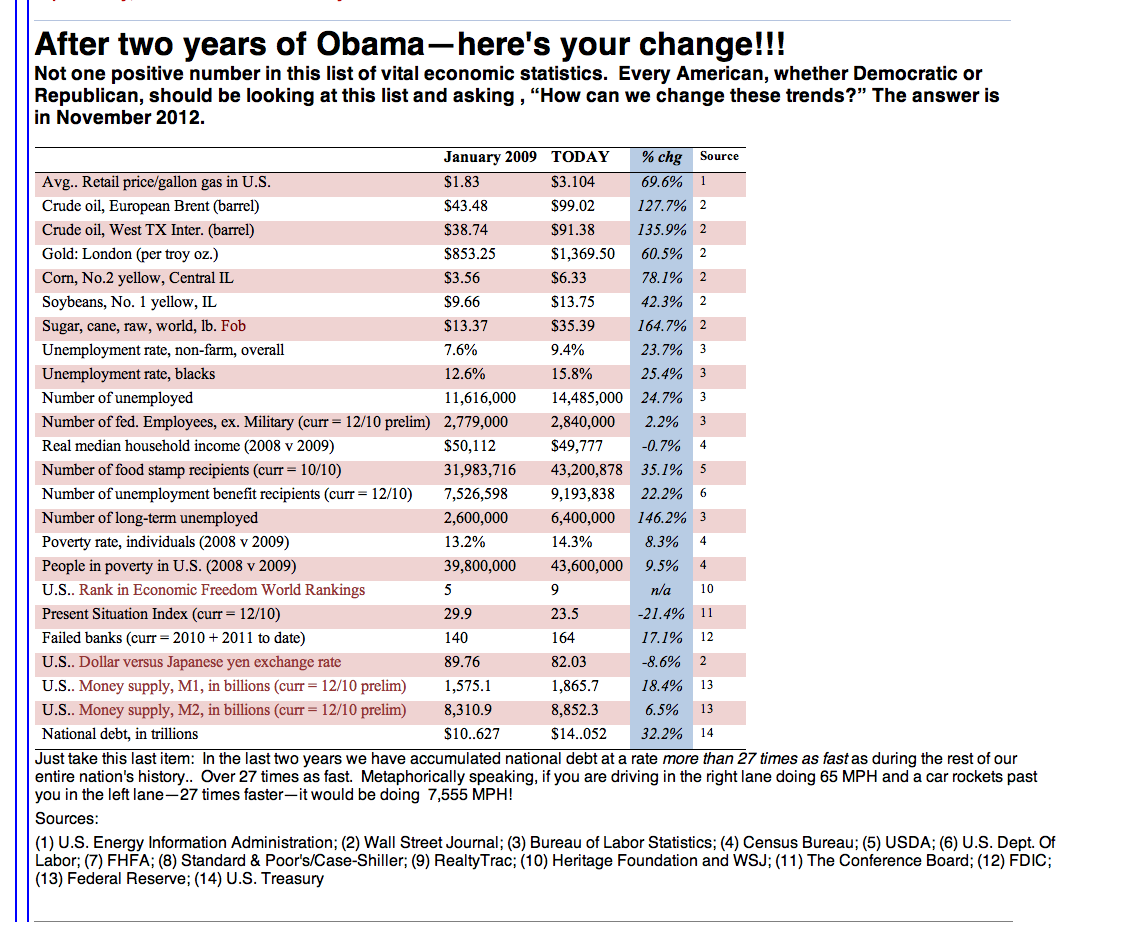 The first and easiest thing to fact check is to see if this person can do math. The answer is no. Why? Well, look at the last line: If you are driving in the right lane doing 65MPH and a car goes past you at 27 times faster, then how fast is it going? The claim is 7,555 MPH. Man that is fast! But hold on, let's make sure they are doing their math right. 65 MPH * 27 = 1755 MPH. People with common mathematical sense will quickly spot that claim as being *way* off, and it sure was! If they can't multiply 27*65, then what the heck makes me want to believe any of the other numbers they gave?
Now, this chart is praying on people who are ignorant and easily forget things. Let's see, when was the first time crude oil was over $100/gallon? And gas prices fluctuate heavily. If I was to generate a chart like the above, I would want to scam people into believing things are worse than they were before by taking the absolute maximum and minimum values. Let's consider the first item, gas at $1.83 a gallon. Let's fact check that. I visit: http://www.eia.doe.gov/oil_gas/petroleum/data_publications/wrgp/mogas_home_page.html and see the chart below: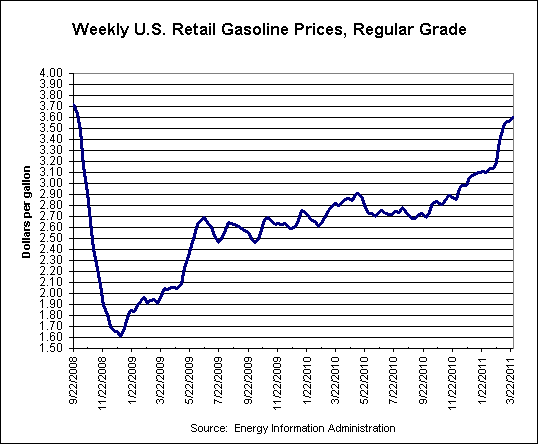 Yup, it was about $1.83/gallon in January 2009, but they conveniently picked the lowest part in the graph. Heck, 4 months prior it was > $3.70/gallon! Wait a minute, that means it is currently 19% lower than it was before!
Please don't blindly believe anything circulating on the internet.
---
---