The house project continues! I got some baby chickens last Saturday. I got 10 of them — various kinds.
Baby chicken: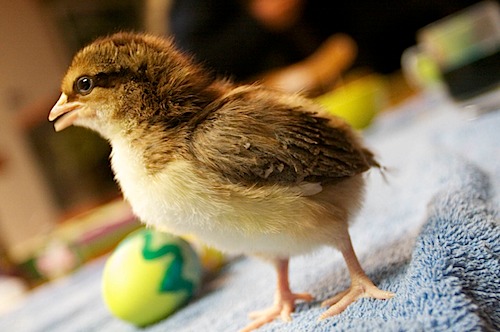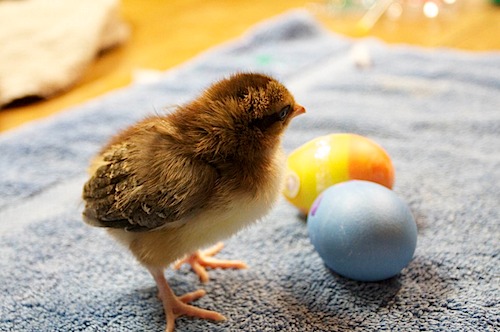 I'm working on running water to the old barn, which will become the chicken coop: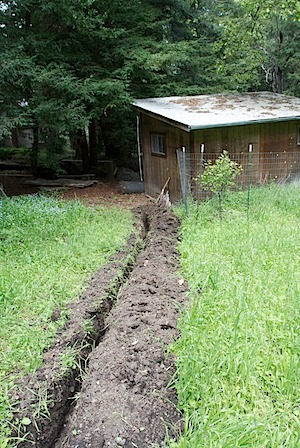 The new apricot tree (planted last year) got pummeled by the rain this year. The heaviest storm hit right after it blossomed. It has two apricots on it right now, and I'm not sure they'll last till they are ripe as they tend to disappear.
Running water up to the deck: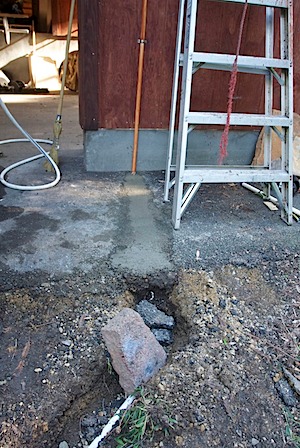 ---
---