Plug Bug: Rear Battery Box
Don't forget about the original design: http://www.corbinstreehouse.com/blog/2010/12/plug-bug-battery-box-design/
I did modify it slightly as I went along. I learned a lesson from the front box: add 1/8″ or so to the total length to avoid it from being too tight. I started the rear box by welding up the bottom piece. I also used this piece to figure out where it would attach to the frame. I ended up using the rear seat belt mounting points and also the side seat belt mounting points; those worked out perfect!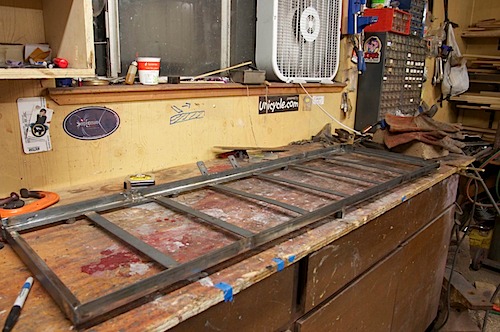 The box is quite large, and just barely fits into the car. I had made a cardboard version first, but I was worried it wouldn't fit in (but it does!).
Next I made the top piece — it is too pieces of angle iron welded to 1/8″ thick flat stock on the ends: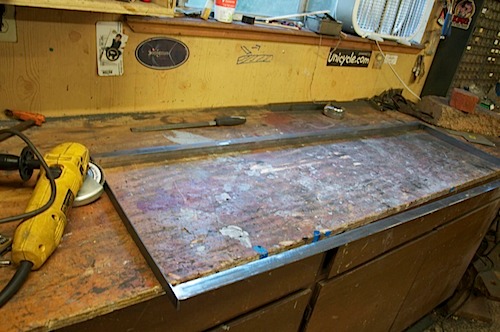 I had to do the ends twice; originally it was too tight (again!) and I had to move them to the outer side of the angle iron, which actually worked out better for strength.
The initial trial fit seemed to indicate the whole box was like 1/2″ too large; so, I removed 1/4″ from two places, thinking that would be perfect. In the end, that was too tight (again!!). I could fit the cells in, but I couldn't drop them in vertically, and I just needed a little more wiggle room.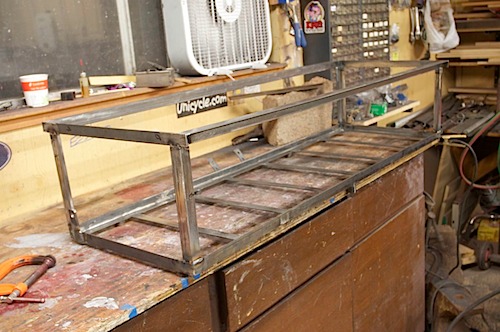 After a few cuts and re-welds I did a trial fit of the box in the car: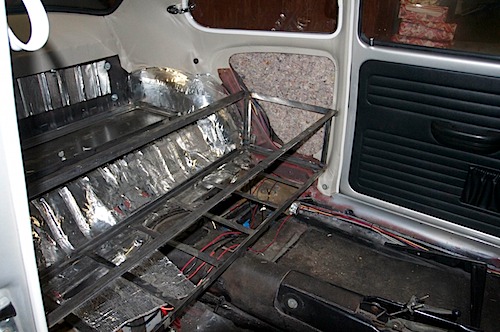 I then used some angle iron to fill in the vertical pieces to add strength: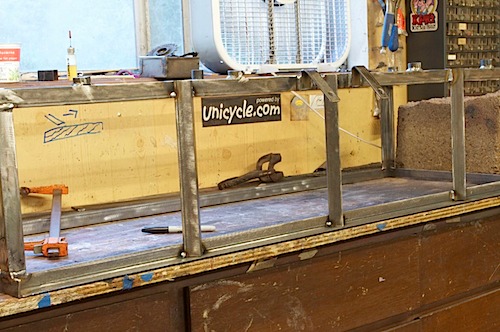 It took me a while to get these in and straight: I had to cut the tack welds on one side and redo them in a better position (with some hammer persuasion).
Finally, a trial fit in the car: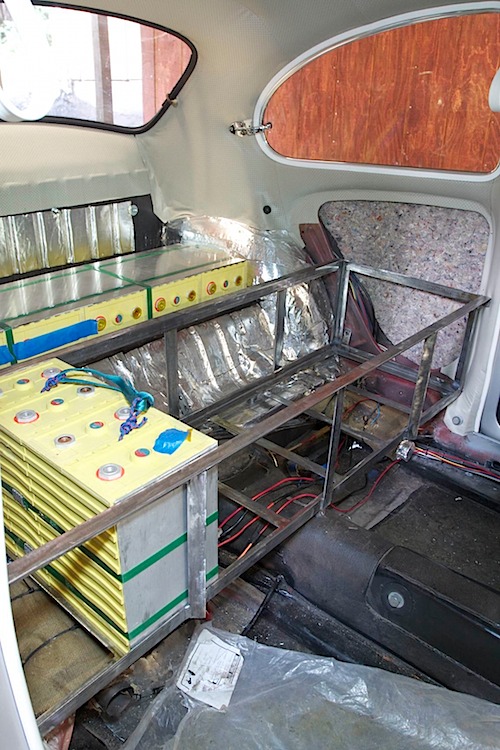 Also notice the rear batteries; they will sit on this little mount, and be strapped to it to prevent movement in the Z axis: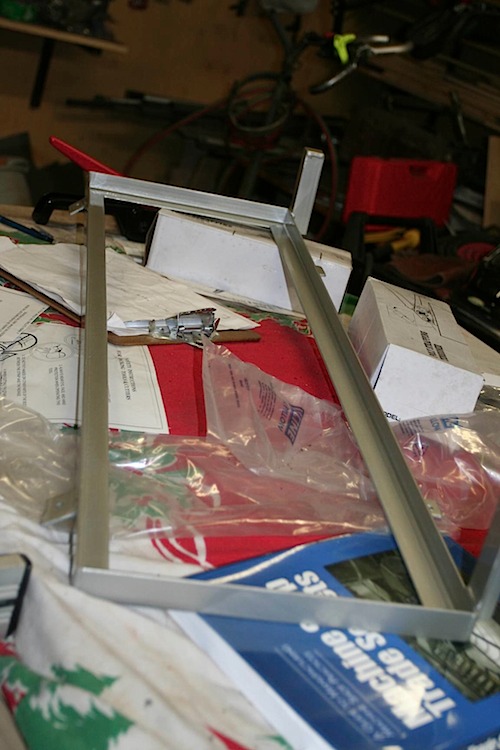 The back section ears are for mounting the lexan cover on top — they perfectly align with the battery box right in front of it. The rear set consists of 5 cells strapped together between two 1/8″ sheets of aluminum plating: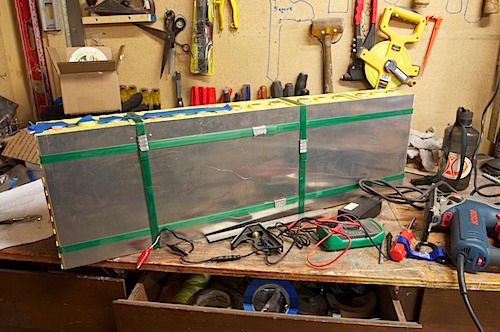 The rear box after painting metallic silver (that's what I did all today!):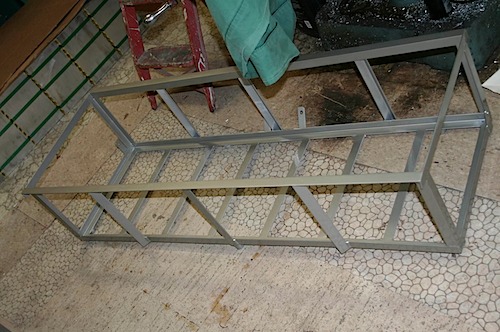 Tomorrow will be a fun day; the boxes will be be installed and batteries will be slid in place!
---
---