Plug Bug: Speedometer Repair
The speedo in the bug was broken. Ed, who I bought the car from, said it was just the cable that needed replacing and that he had replaced it a few times. I suspected something else must be wrong if he had to replace it more than once, and when I stuck the new cable in the speedo I realized it was really tight to turn (almost too tight), which would cause it to break the cable at the wheel (where it was broken). The speedometer also had some moisture in it, making the glass look a little foggy, and the turn signal indicator area looked dirty. So, I pulled it out and took it apart: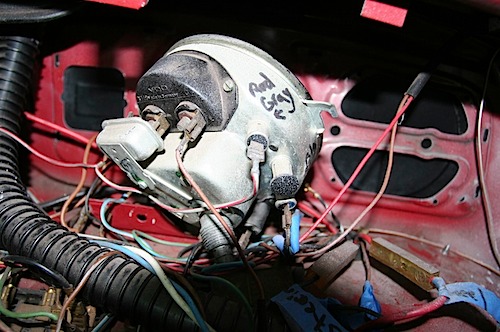 I added some WD-40 in two places, shown with the screwdriver: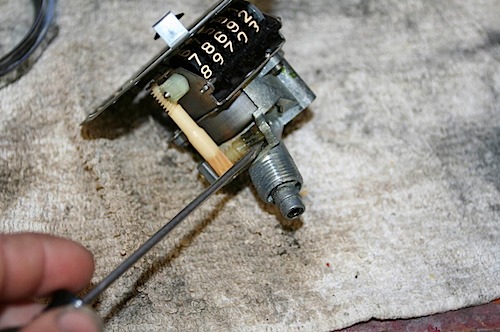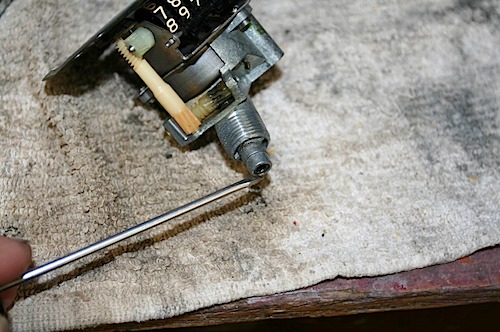 That made it start working again like a champ. I also wanted to reset it back to 0 miles, but that looked more difficult to do, and I didn't want to break it.
Replacing the turn signal area wasn't too hard: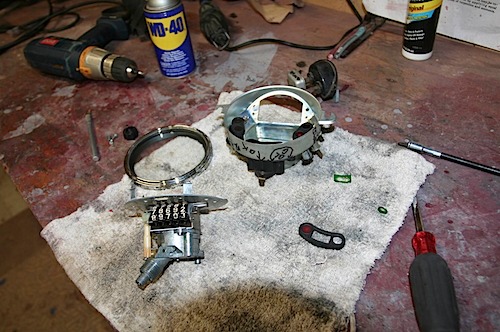 I cut a new little area out of some plastic inserts I got from an office supply store and stuck them in. I now realize I should have put two layers in, as it is too bright. Here you you can see me using the old one as a template taped to the back and cutting it out with an xacto: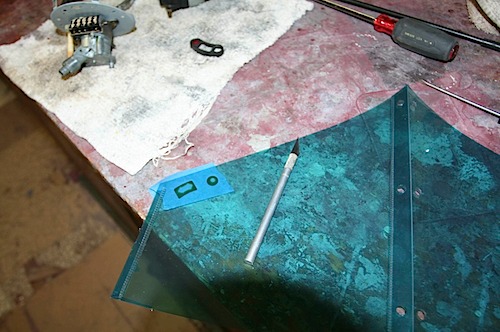 With the glass cleaned, it looks like new: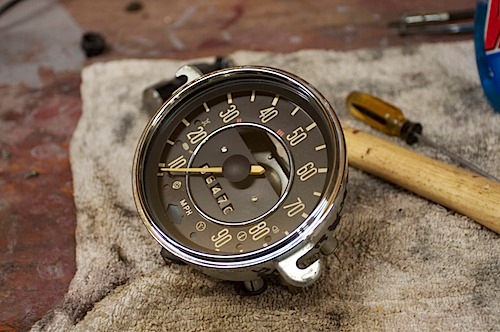 I also polished all the grime and old fake chrome off the steering wheel and put it back together. It looks great installed again in the new dash: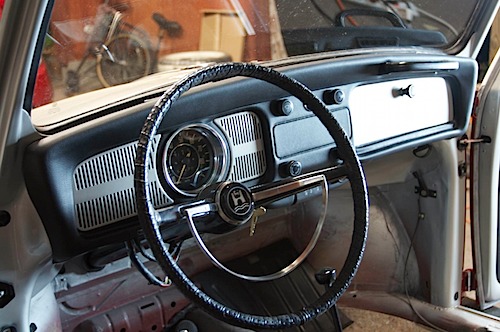 ---
---