Plug Bug: WarP 9 Motor and Front End Work
I got my first EV part! The WarP 9 motor: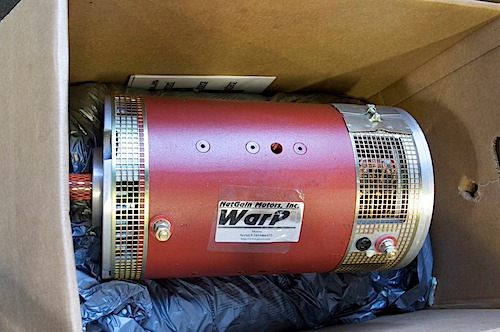 It'll be a while before it sees any action; mainly because the restoration has barley started, and the batteries will take a while to get here. Once I get my adapter plate I'll probably hook it up to a 12v battery and test it to make sure things move.
So, it turns out popping the tie rods off was a piece of cake with the right tool: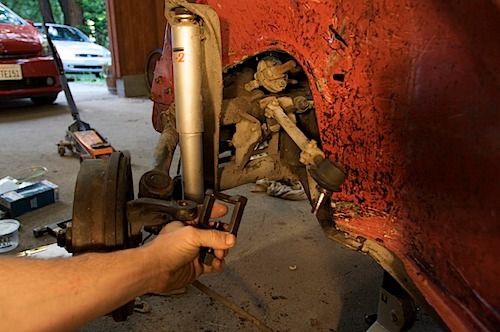 Once that was done, it was quick work to take the rest off in the evening and drop the front end: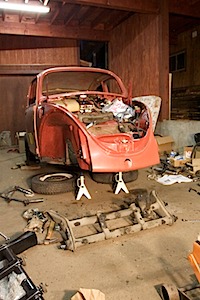 I'll probably paint the undercarriage before I install the new one; hopefully I'll get the "chassis black" paint from Eastwood auto in a day or too, and spray it this weekend. I'm not sure if I need to paint the spindles or not.
---
---