The yard at Project Hutchinson now has a small orchard. The lumber store over in Santa Cruz was having a sale on fruit trees, so I went and grabbed a few. In front of the barn there is a Katy apricot tree, and two pear trees. Apparently there needs to be two pear trees to bear fruit.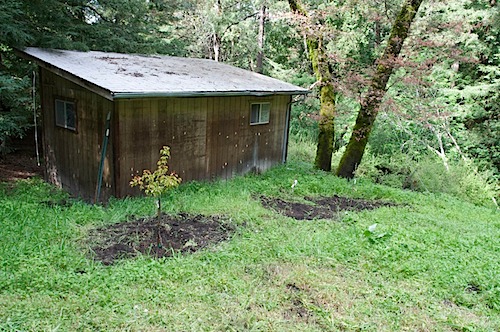 In front of the treehouse/platform is a tri-graft peach tree: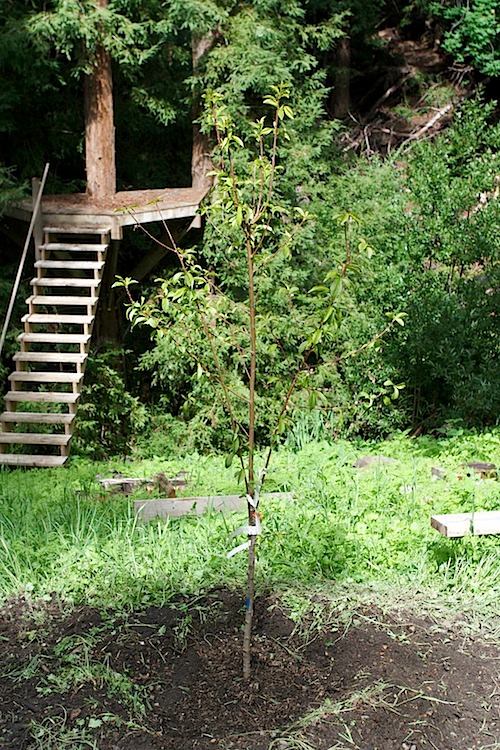 I can't wait to be eating some fresh fruit from our yard!
I've since fenced in each of the trees; the deer are relentless in our area. Eventually I want to fence in our entire little green patch of sunlight in order to have a large deer free garden area.
---
---