The Circular Treehouse – Platform Sneak Peak
Well! Today I finished the base platform. This is all I'm planning on doing for the "event" (edited in 2018). Well, this and adding stairs. Sometime I may turn it into a real treehouse with walls and a roof. It turned out pretty neat, but a little shaky in the horizontal plane. I had let the brackets cool by themselves and didn't harden them by quenching in water (or oil); I think this made them stay slightly flexible, which I thought would be a good thing. In addition, the half-circle design isn't as strong as a complete circle which would prevent most lateral movement in the horizontal plane.
Here's a sneak peek of the finished platform. I'll hopefully write a blog entry on the making of it, and include some of the framing details.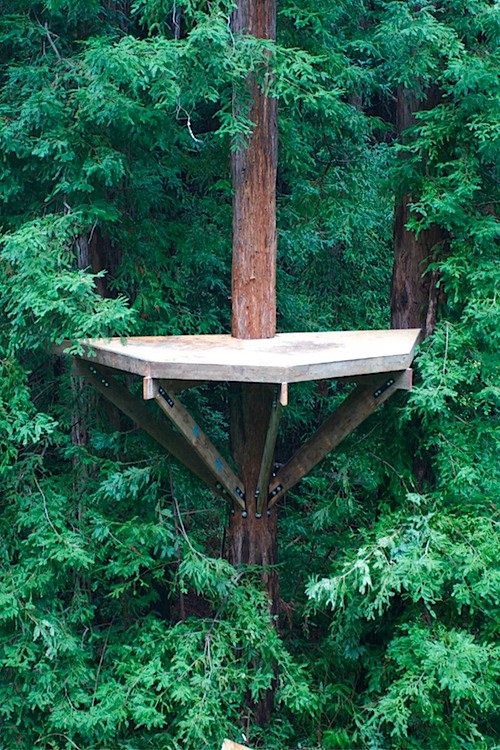 ---
---