Mountain Unicycle Video Podcast
My buddy, Nick Brazzi, has started a unicycle podcast. This includes some cool mountain unicyle and trials stuff, along with lessons!
Subscribe to it in iTunes by clicking on pcast://uniplex.libsyn.com/rss.
Or, you can just visit the RSS feed and directly download the video: http://uniplex.libsyn.com/rss and visit Nick's site at: http://www.uniplex.org for more info. It requires Quicktime 7.
If you watch it, you can look for me in it. I'm at the start, riding the railing-thing, and then I'm in the sunset picture hopping around. Then, I'm in other places too — just look for the guy without a shirt on. Plus, I give a few of the lessons. Very cool, and great job, Nick!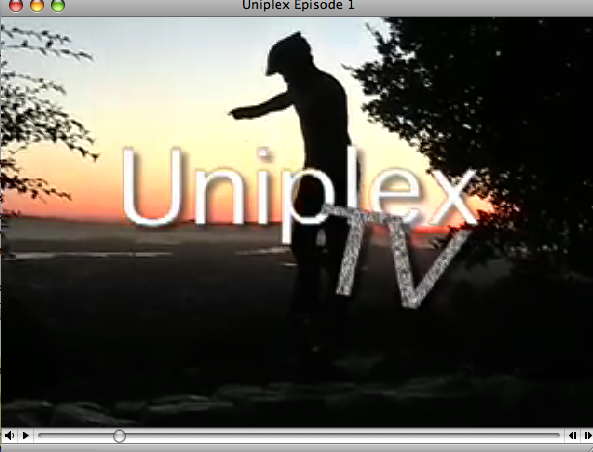 ---
---