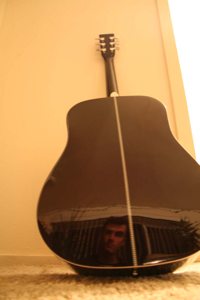 Self portrait. Holding still for 10 seconds. What is there to like? A reflection in the guitar, off center main subject, cut off pieces, non matching vertical lines, and lots more. What is there to dislike? All of the previous mentioned things.
Vertical guitar neck, with flash halo. Nice extra e sticking out. Don't like it? Well, there is always photoshop.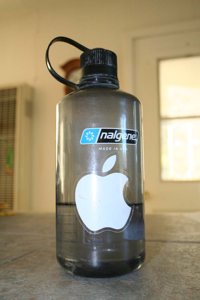 the psychopathy of everyday life. someday is not here!
-corbin
---
---