Some of IB's features aren't readily apparent.
Most people know about the mode to switch from icon to text by clicking the icon in the lower right hand section seen in this image:

But, when you are in that mode, did you know you can make connections with the normal ctrl-drag?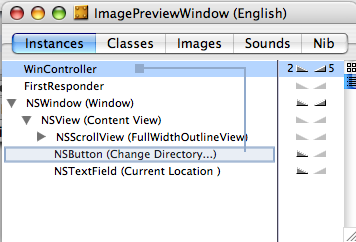 Cool, huh! This can give you fine-grained control when it is sometimes hard to select certain items.
---
---