Mountain unicycling at Northstar, Tahoe, CA
Hi All,
Yesterday I did some muni at northstar. Here are a few pictures:
http://www.corbinstreehouse.com/pictures/thumbnails.php?album=6
My highlight of the adventure was making down a double black diamond called "STD". Lloyd got it on film..i'll have to check it out some day.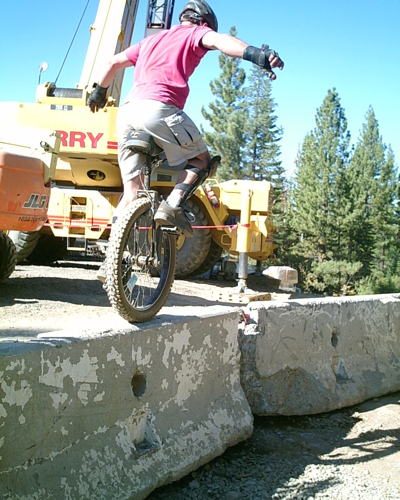 Update: CatBoy took some pictures here.
Action shots by cat boy! Me doing a drop.
(me and louise)
---
---