---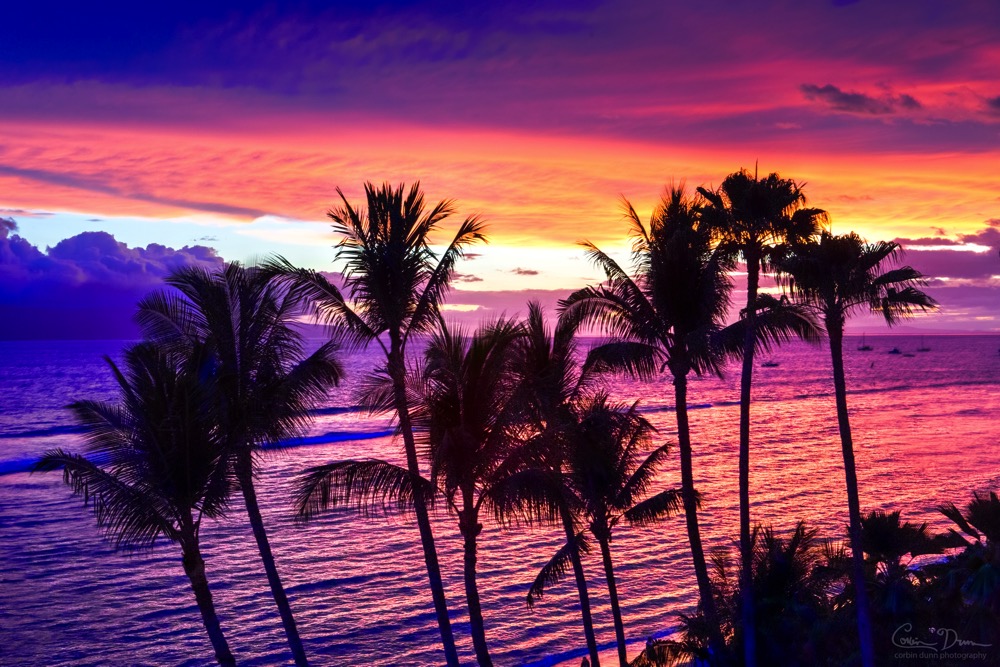 Sunsets in Maui are fabulous! I took this picture hand held from our balcony with my Canon 5D Mark III. 5 exposures combined together in Photomatix to create a vibrant HDR, pulling out some of the colors a bit, and then upping the contrast in Lightroom. Here's a link to the camera on Amazon: http://amzn.to/2sHLiEu and Photomatix: http://amzn.to/2sEJRpC.
---
This entry was posted on Sunday, June 18th, 2017 at 11:34 am and is filed under
Photography
. You can follow any responses to this entry through the
RSS 2.0
feed. Both comments and pings are currently closed.