---
Here's a few pictures that go with my last video and post:
My previous KH26 handlebar that I had made: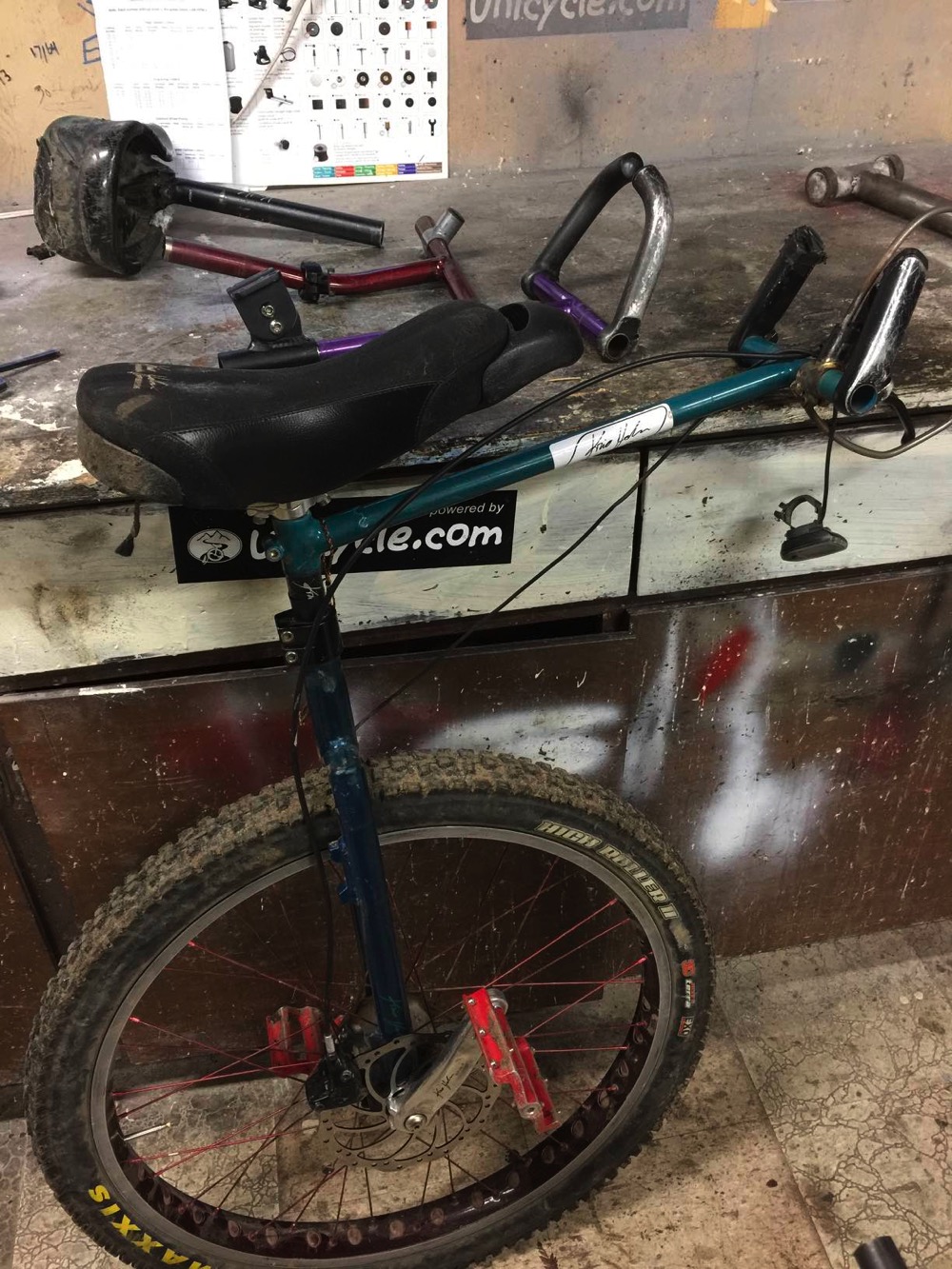 Older handlebars: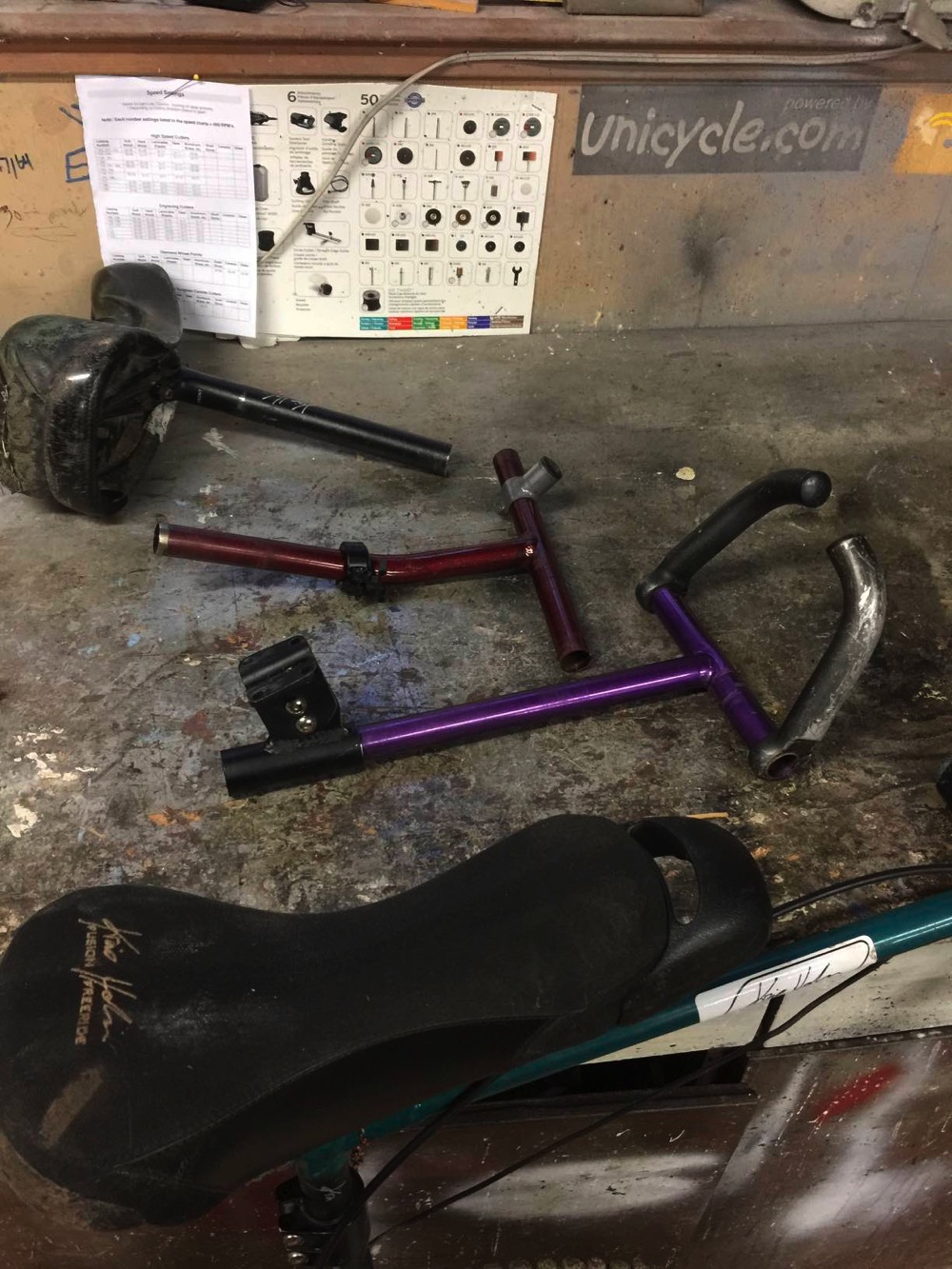 Post modifications, and experimenting with strapping a tent under it: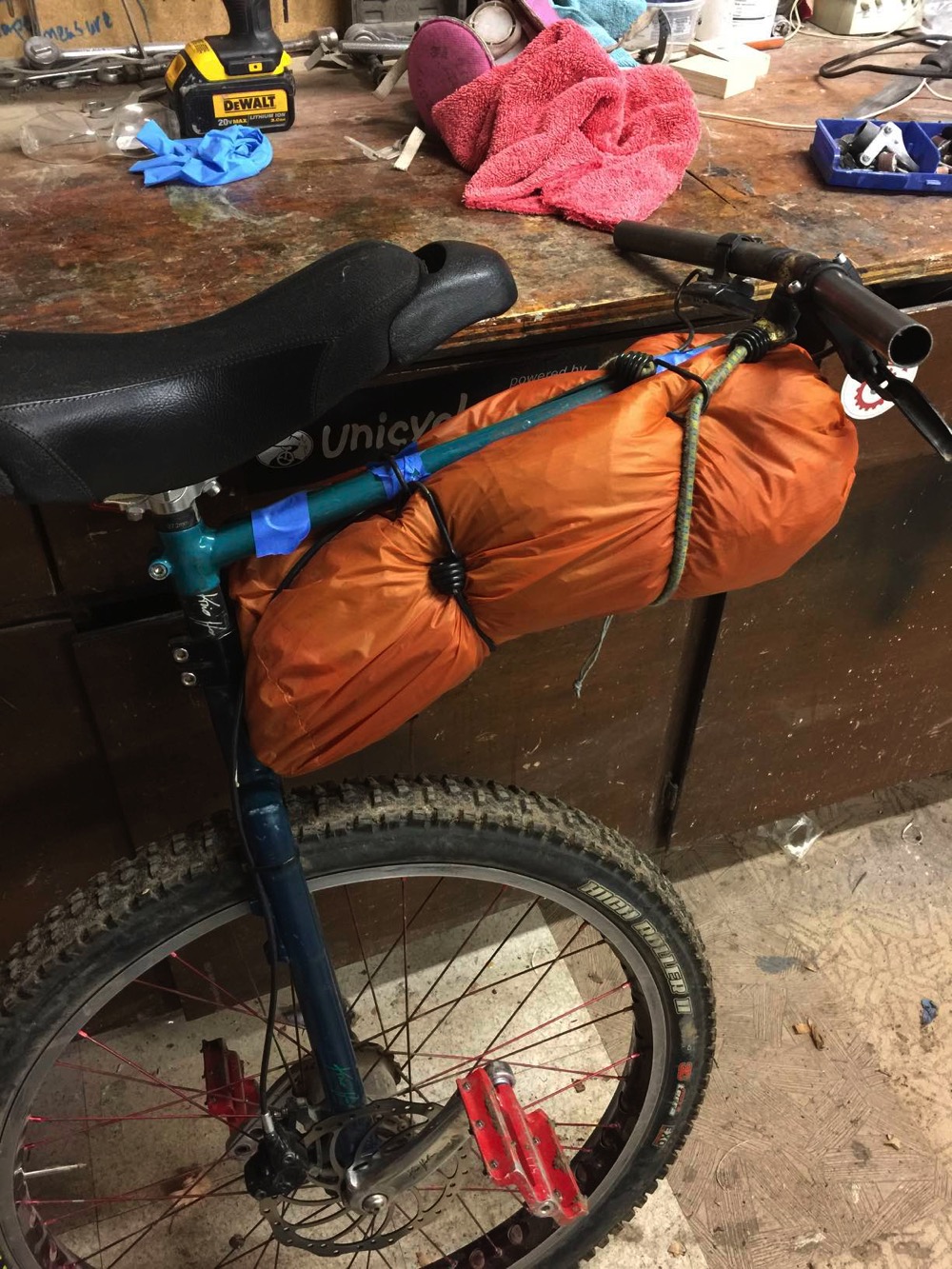 The tent here doesn't work; it is too large and rubs on my legs. Continue on to newer posts that will talk about a custom bag I'm making!
---
This entry was posted on Friday, March 24th, 2017 at 10:23 am and is filed under
Unicycling
. You can follow any responses to this entry through the
RSS 2.0
feed. Both comments and pings are currently closed.