---
I really miss driving my electric bug. It has basically been out of commission for an entire year. I probably squeezed out around 1000 miles on the rebuilt transmission I got late last year, but as I mentioned on  y last post I've been having some trouble. The general gist I get from people is that the alignment of the main input shaft with the motor is off. This causes the shaft to vibrant around and make the main shaft seal leak oil.
So I pulled the motor/transmission from the car (yet again — something like the 5th or 6th time in the past year) and took a look. First off, I think the motor mounts are backwards. I had installed new ones when I put in the rebuilt transmission, and I think they were potentially preventing the motor from sitting flush on the transmission. Here's a shot of the problem (it is hard to tell):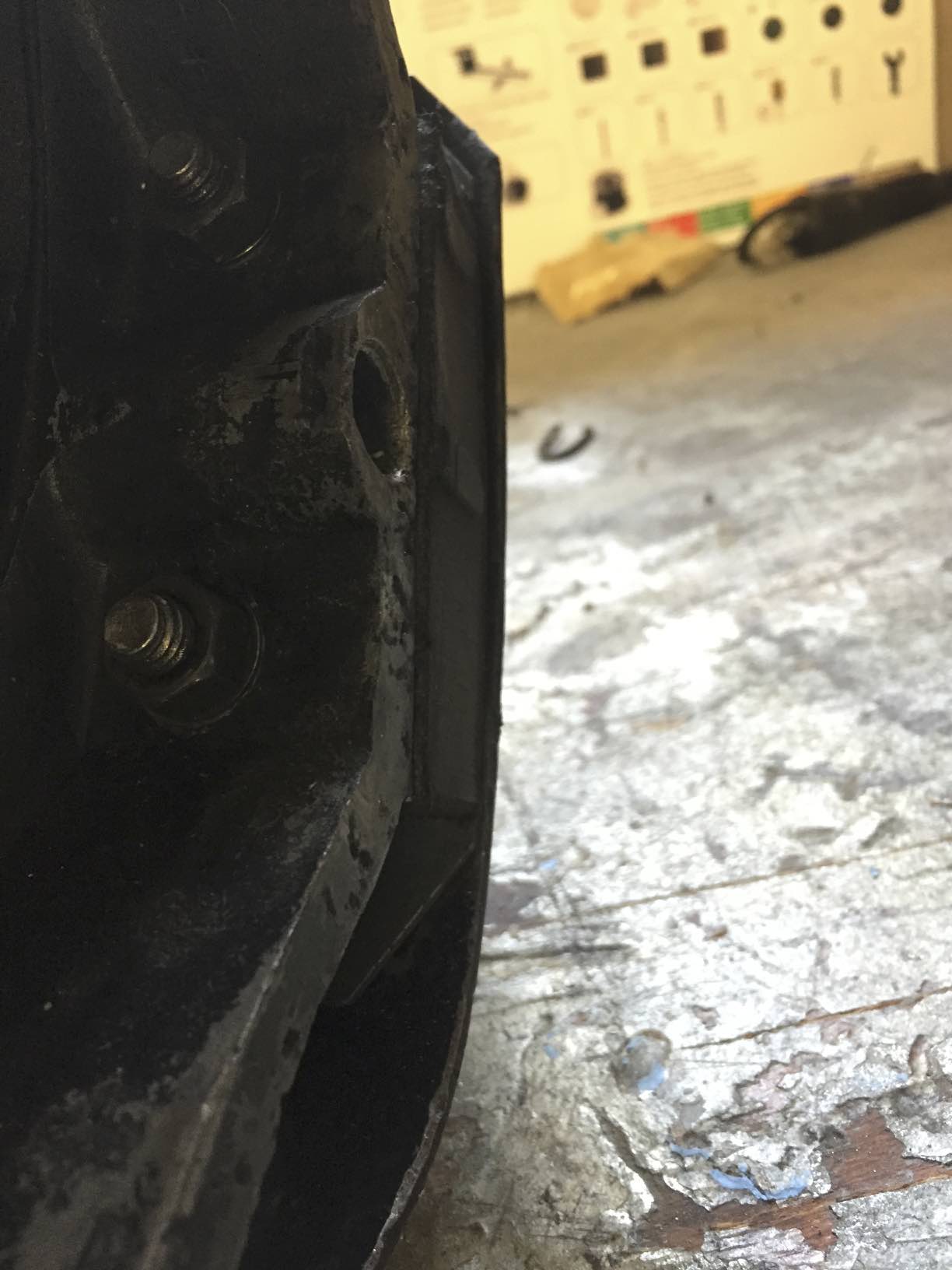 I flipped them, and they both fit more flush than before, but one was still protruding a little. I ground it down with a file to make it a little lower than flush.
I needed to figure a way to align the motor and transmission. I cut a piece of 1/8" aluminum plate I had laying around and made a hole just perfect for the shaft right in the middle: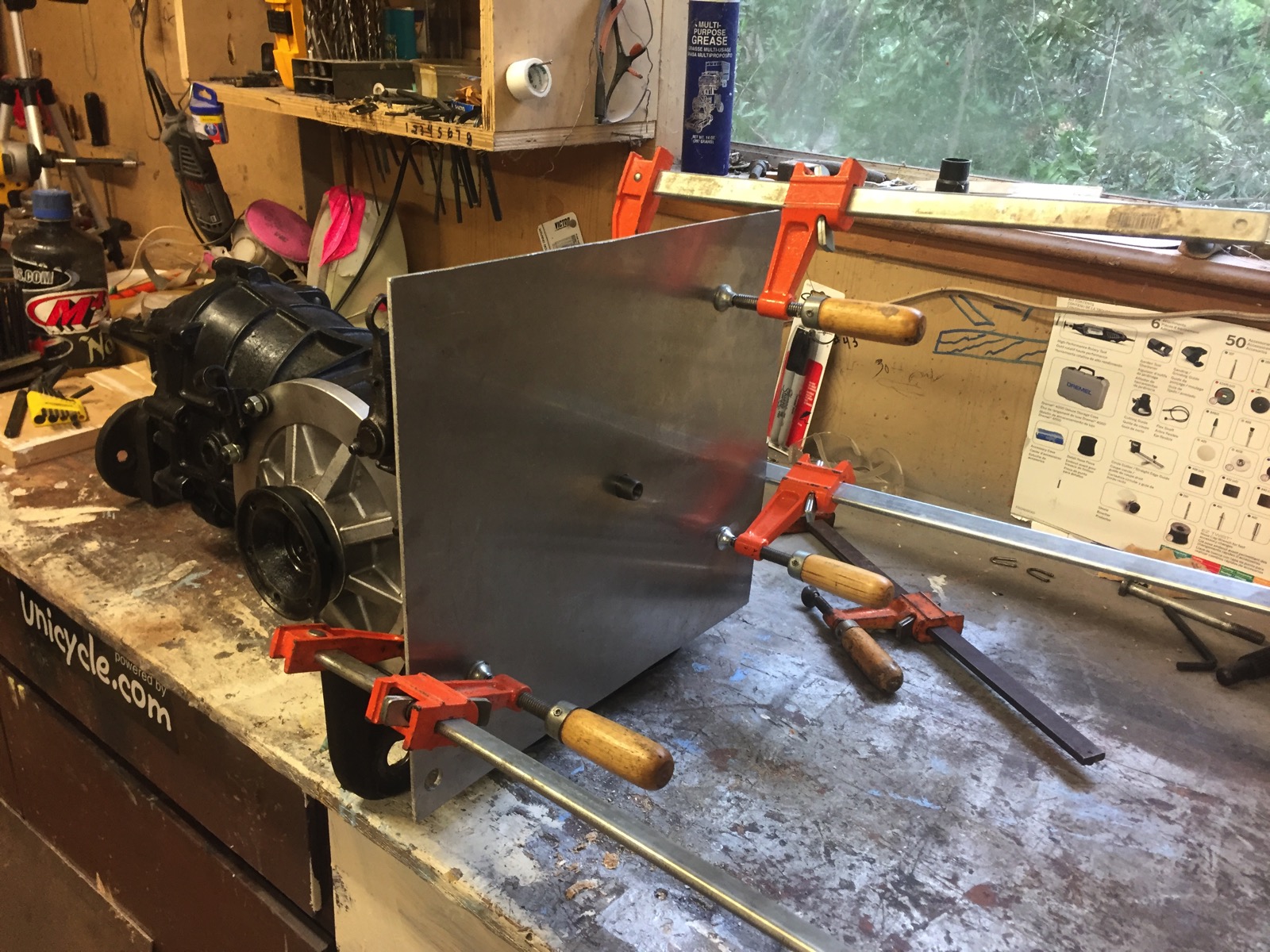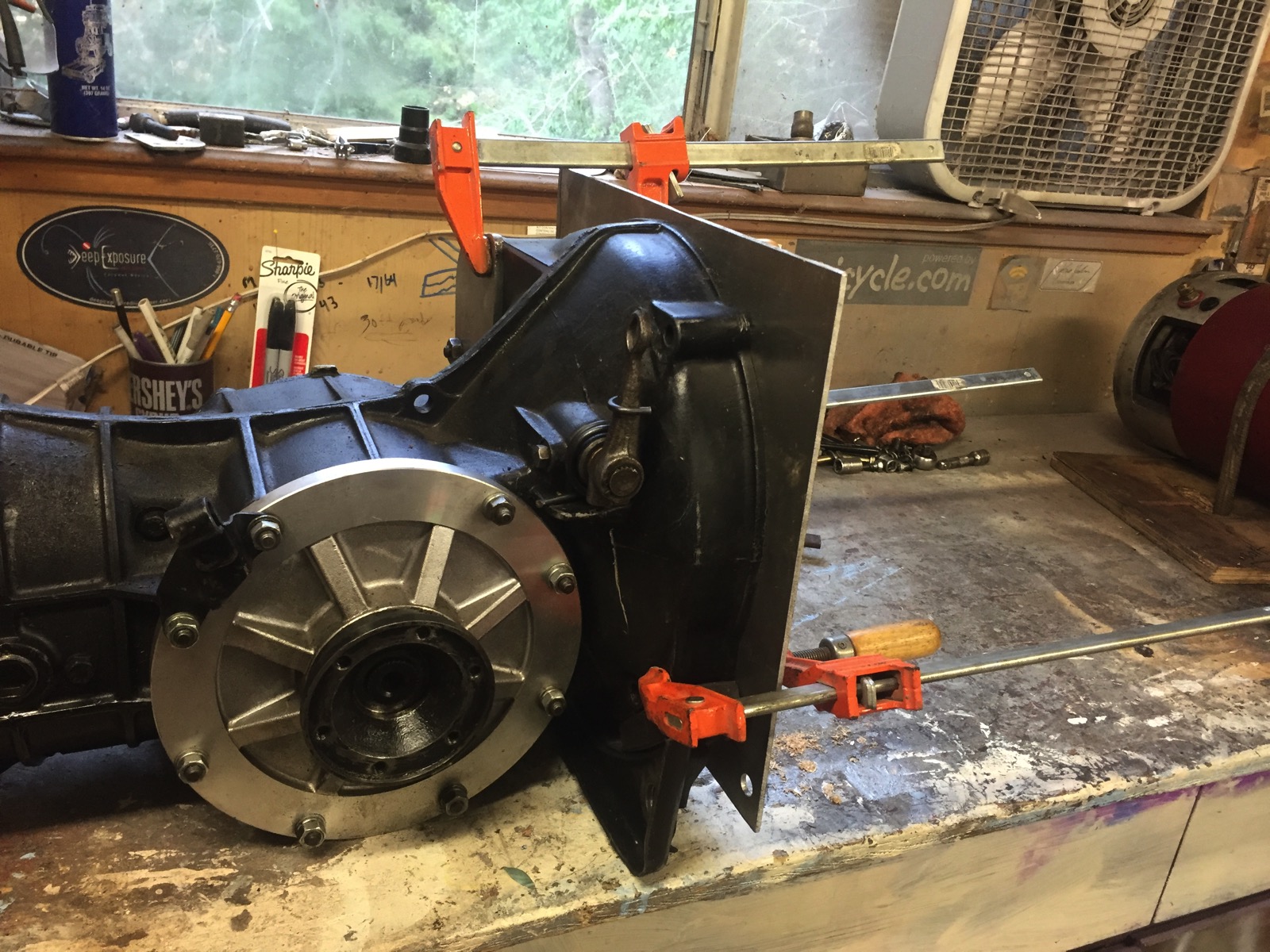 I then used a tap transfer thing to make some accurate locations for all the holes.  I then stuck it on my milling machine and accurately drilled out the holes. Now, this won't slip over the motor's side, as it has a female adapter that is larger than the input shaft.
I cut out the hole and drilled another hole in a smaller plate that fit the shaft again. I drilled and tapped some holes on it to hold it on at the right distance from the transmission.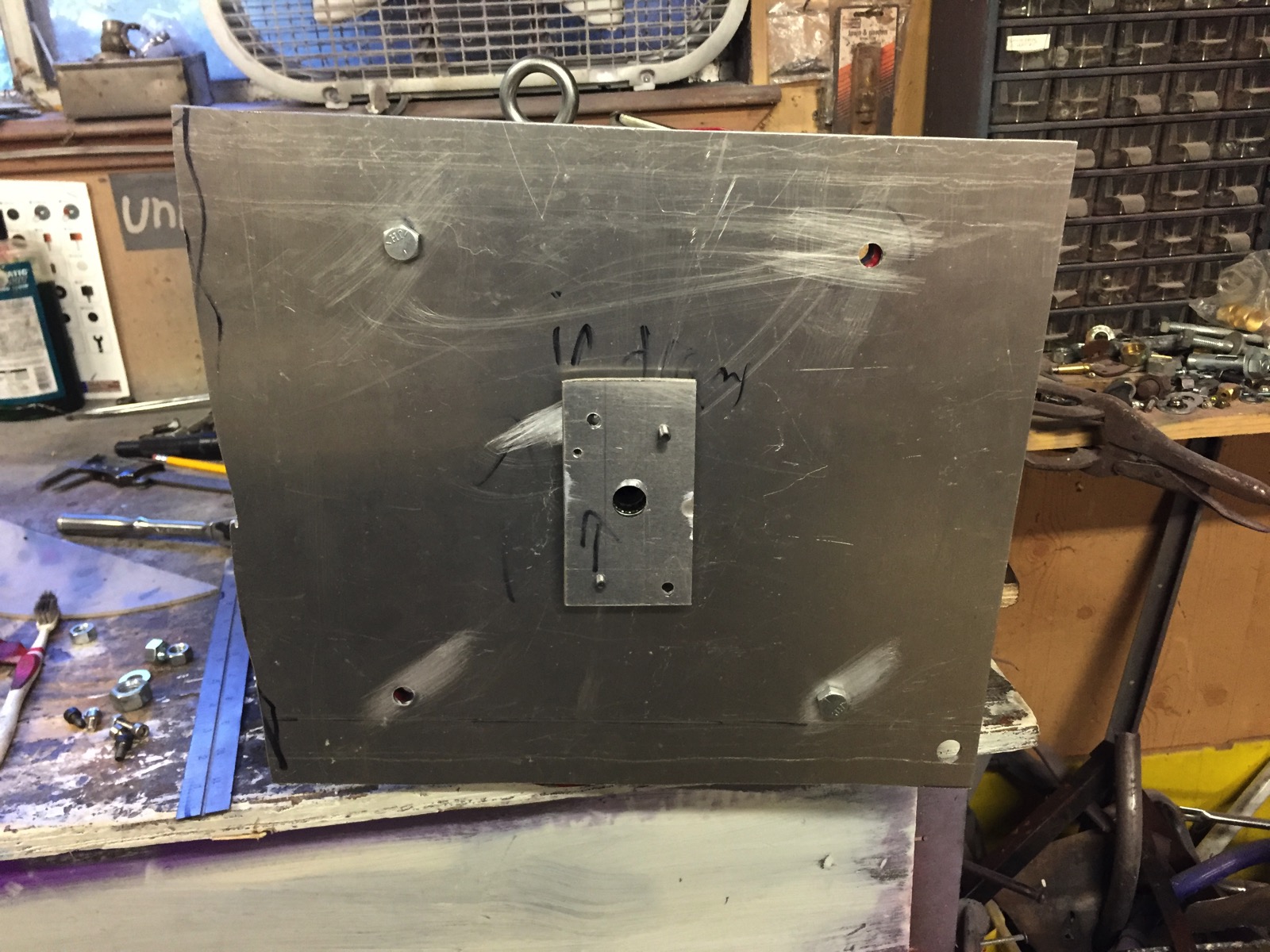 I could then visually align this hole with the pilot bearing and motor adapter.
One hole was really badly aligned (below). Another was slightly off.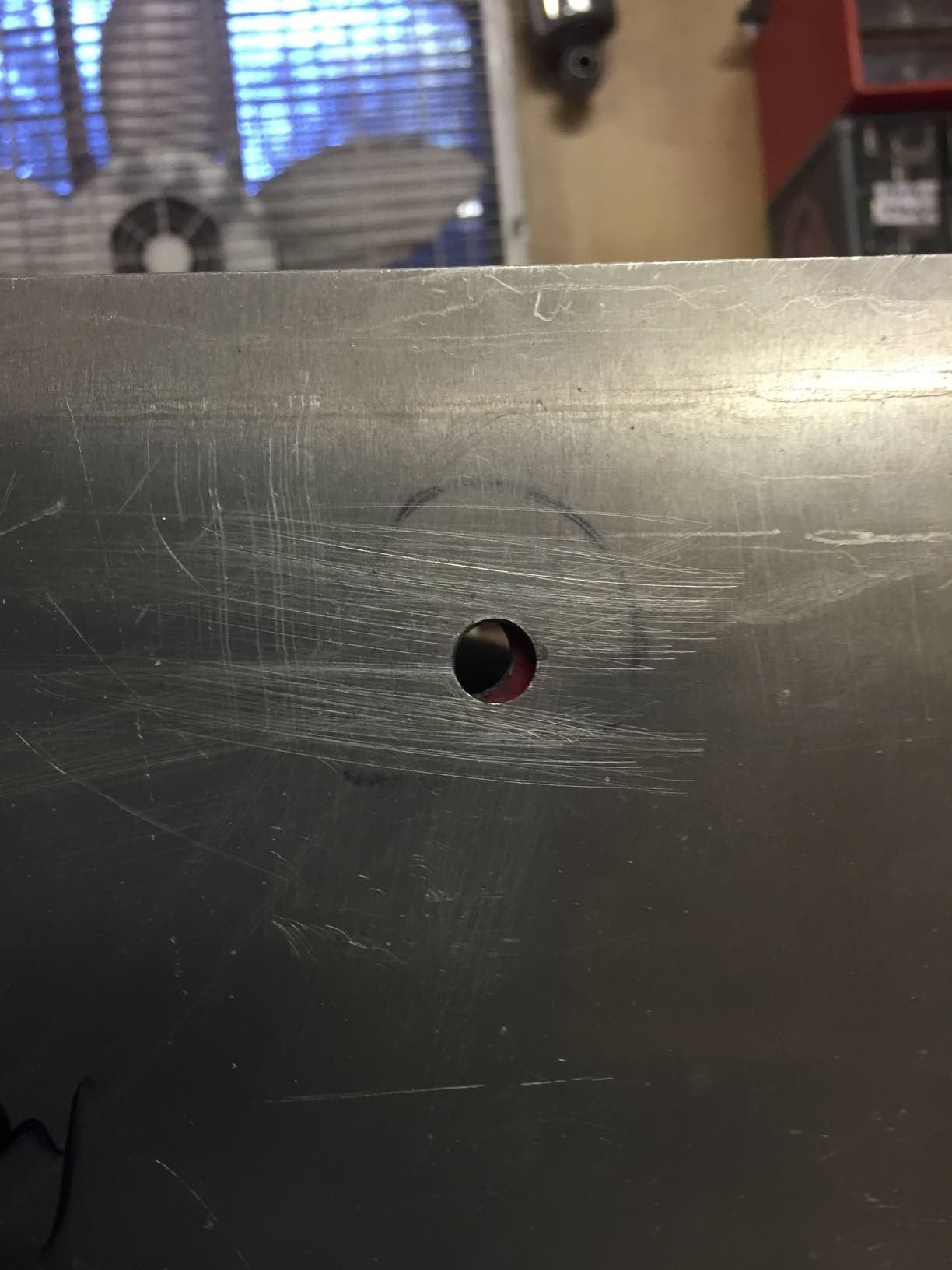 I blue'ed them up and scraped an accurate location for where the holes should be.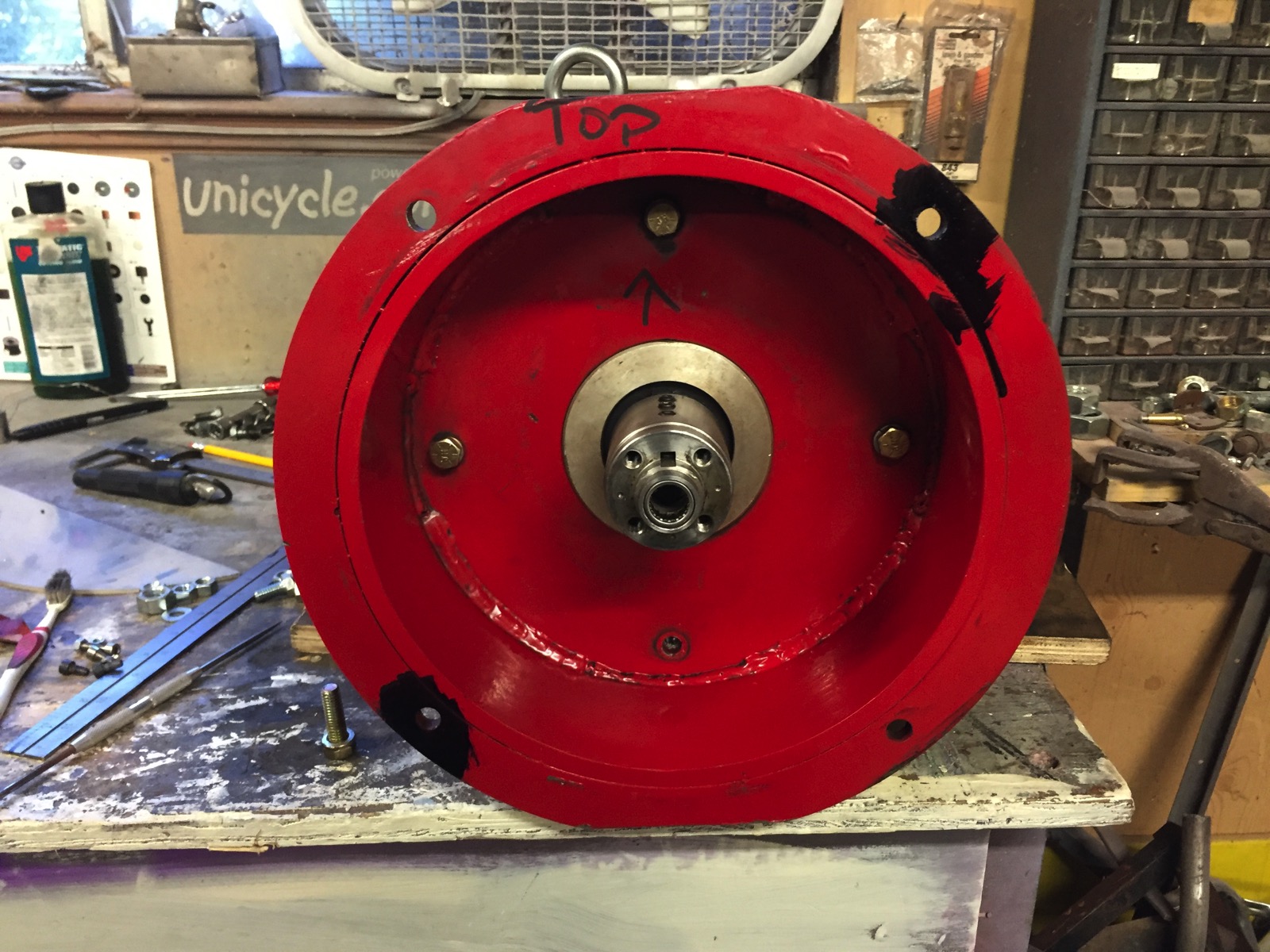 I pulled the adapter off and stuck it on the mill and used a 3/8" end mill to trim them up.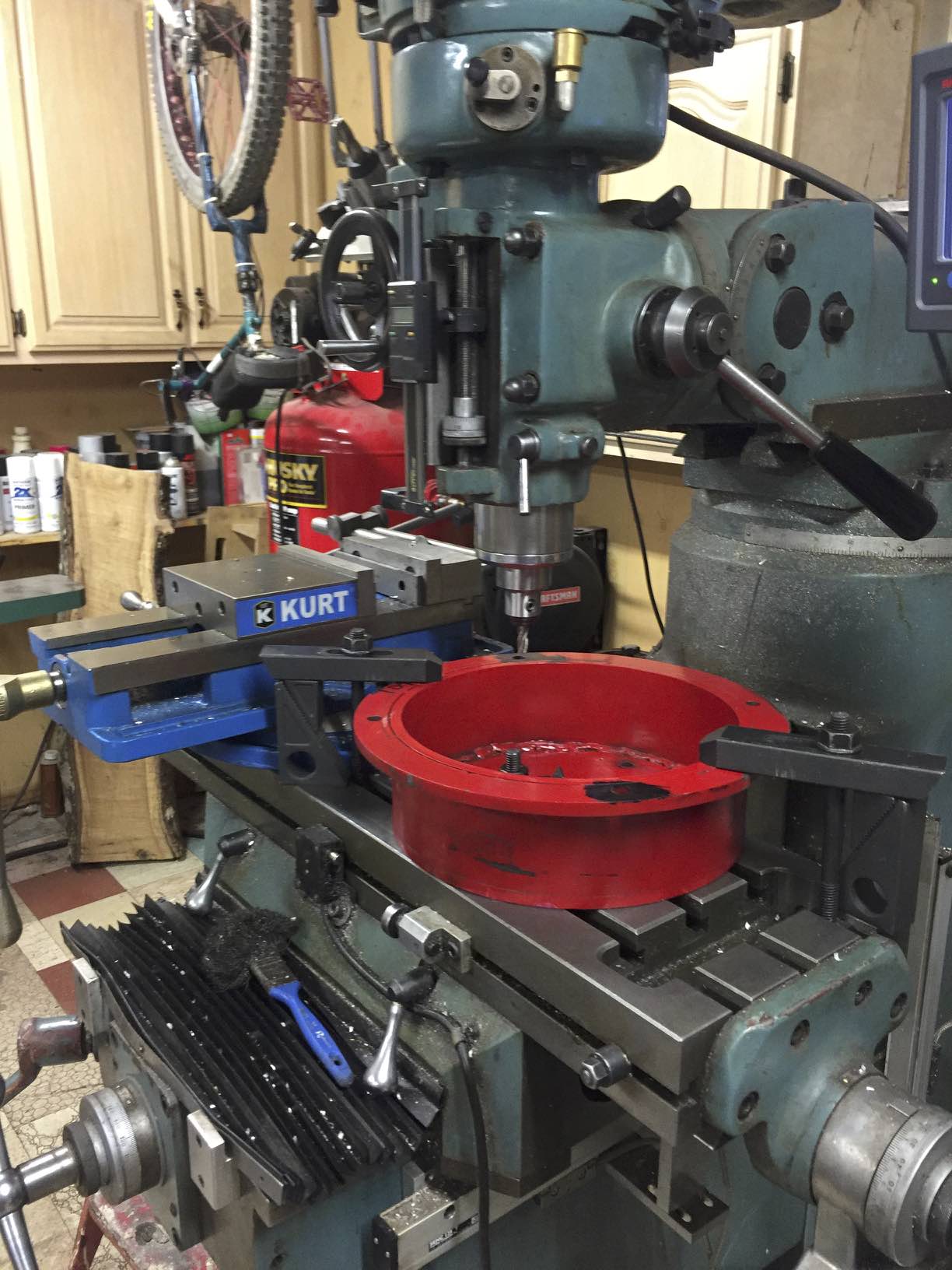 People always ask what I use the milling machine for, and I usually am a loss for words on specific things. But it comes in SO HANDY for stuff like this.
I mated it to the transmission, and the bolt holes line up way better than they ever did before. I hope this helps the problem..if not, I'll be trying something else.
I can't lift the motor/transmission. Actually, I don't think I can lift the motor anymore; it is simply too heavy (about 140 pounds), and I have some injuries right now.  So, I had to figure out how to get the motor off the table. I have an engine lift..but it won't reach over the table due to the legs hitting the end. So, I screwed some 2×6's from one table to another, and inched the motor out until it was close enough to grab with the lift. Then I carefully lowered it down to my floor jack and wheeled it back out to the car.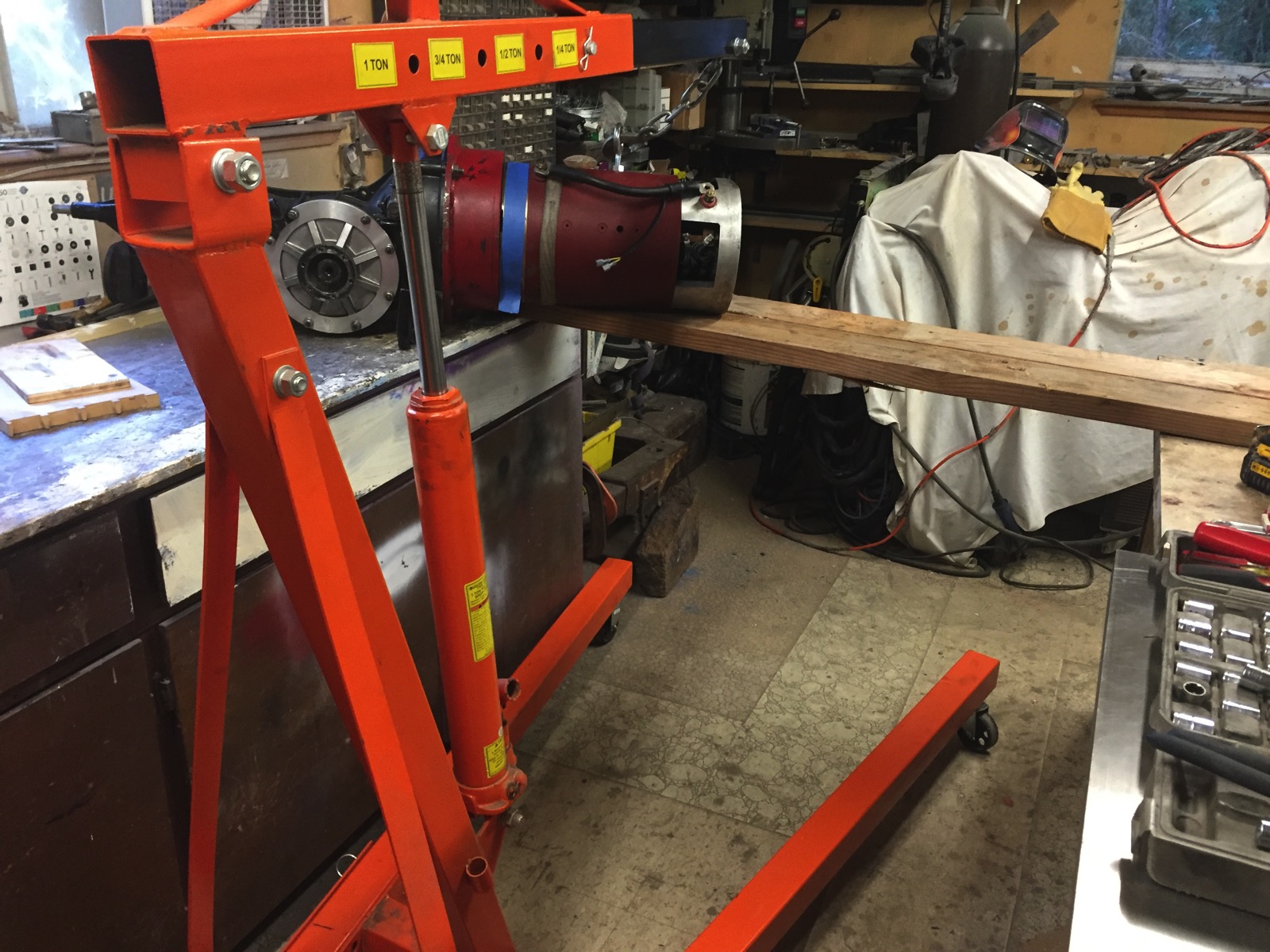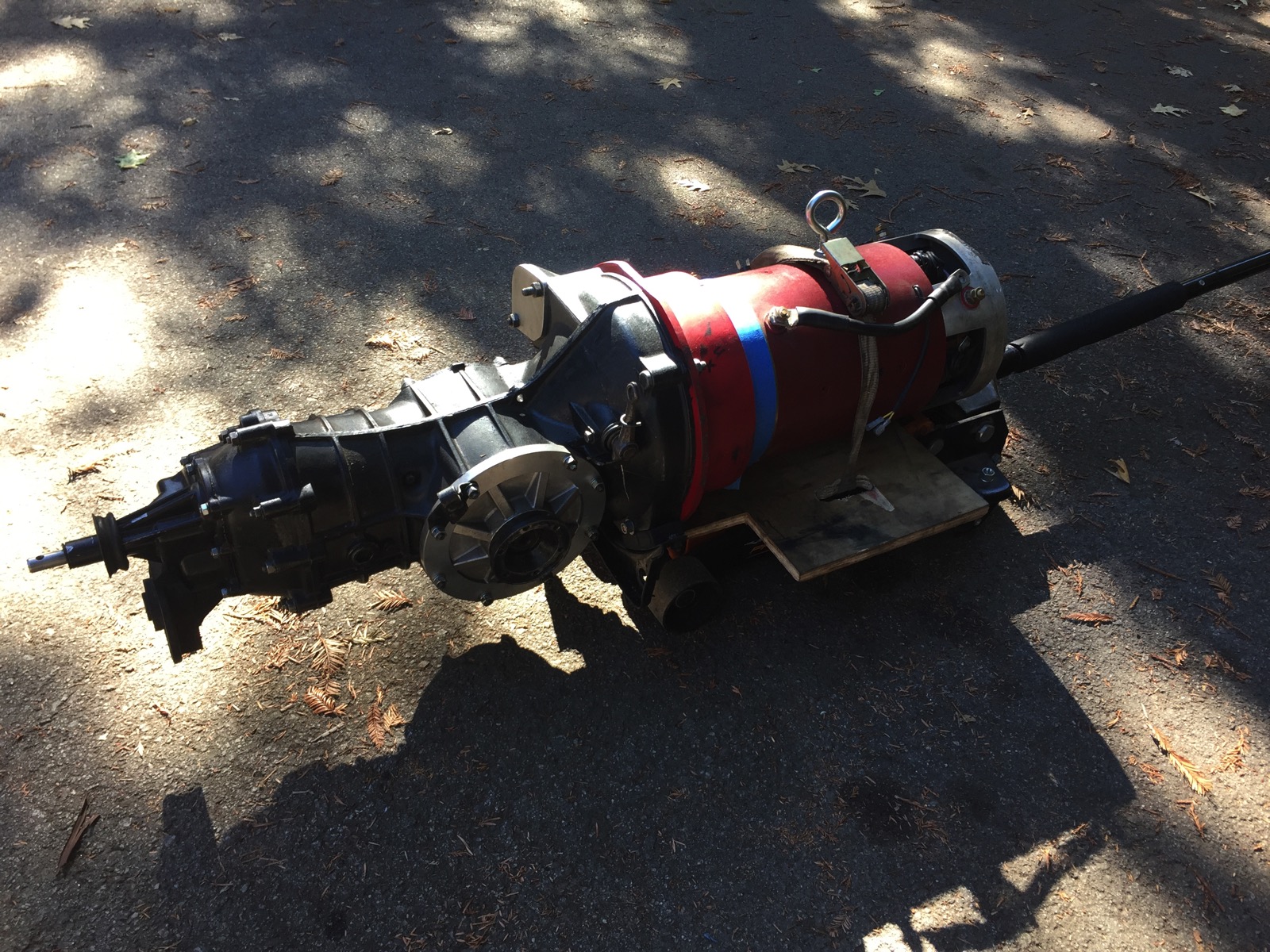 I drove it about 5 miles as a test. Tomorrow I'll drive it to work and home and see if it still leaks oil.
---
This entry was posted on Sunday, October 25th, 2015 at 6:43 pm and is filed under
Electric Bug
. You can follow any responses to this entry through the
RSS 2.0
feed. Both comments and pings are currently closed.