---
I finished my drawers; sprayed 4 coats of Target Coatings Water based lacquer on them. (EmTech 6000). It took a whole gallon to do them all..and ran out right at the end.
These are mainly notes for myself, as I wish I had made notes when I did my last set of drawers. I would first spray the bottoms on edge, like below: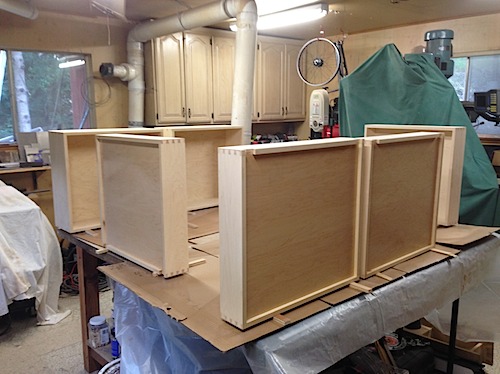 Then drop them into the normal position after they dried and do the rest. I put on two coats, then sanded with 220 to get any bumps off. The bottoms of the smaller drawers got a little too thick on the bottom side…and it is slightly more yellow than I wanted, but still good enough. Four coats seems adequate; more would have too much buildup.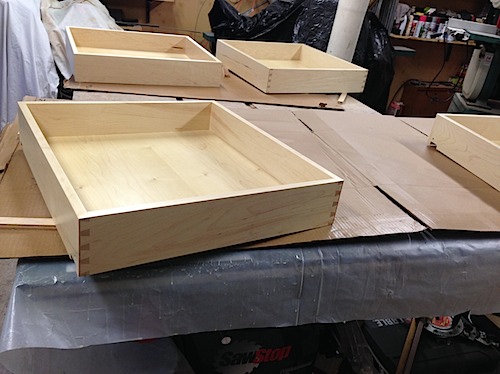 My Mini-mate HVLP pump/compressor.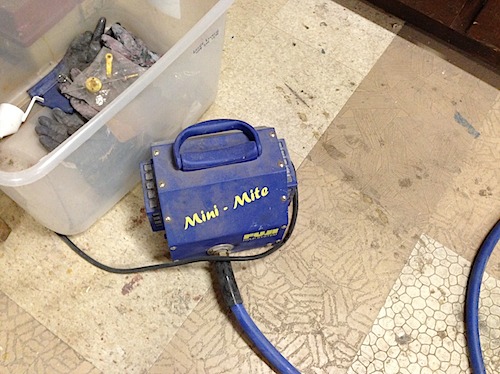 ---
This entry was posted on Friday, July 19th, 2013 at 5:26 pm and is filed under
Project Hutchinson
. You can follow any responses to this entry through the
RSS 2.0
feed. Both comments and pings are currently closed.