---
Back in April I bought a Anilam Wizard 411 DRO (Digital Read Out). My old one broke when Jason accidentally moved the X-axis too far (which was totally my fault — I should have checked the stops and made sure it wouldn't happen). It wasn't all that bad, as it gave me a reason to add the Z axis for the knee. So, I was about to buy the Grizzly 3 axis DRO (literally had it ordered) when I got a 20% off email from ENCO. That made the totally sweet Anilam almost the same price, so I cancelled the order and bought the nice one from ENCO.
I setup the X and Y a long time ago, but I finally got around to doing the Z. I needed to mill a little spacer block for it, and get some new longer screws. Now it is all together and works GREAT!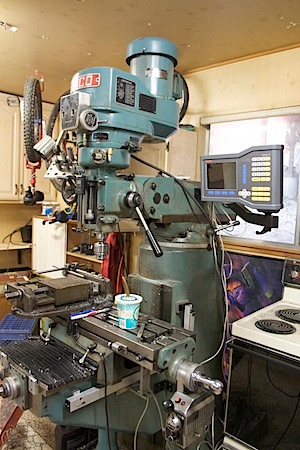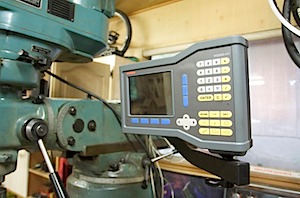 ---
This entry was posted on Thursday, June 3rd, 2010 at 9:34 pm and is filed under
Machining
. You can follow any responses to this entry through the
RSS 2.0
feed. Both comments and pings are currently closed.
One Response to "New DRO on the Mill"
Bronson says:
June 4th, 2010 at 9:15 am

That looks like a nice setup, I am thinking about upgrading to DRO again…