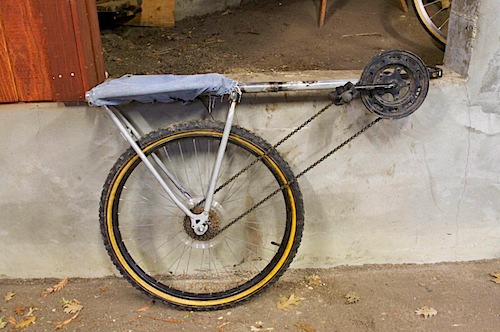 Not a pretty beast, and not easy to ride. It took me thee weeks of practice before I could ride it, and only after that could I "sort of" ride it. No free mounting or anything crazy like that. The balance point is just crazy difficult compared to a regular unicycle.
Here's a video of me riding it on 1/31/2010:
I still plan to "shine it up" and build a small backrest. I originally wanted a nice large backrest, but I decided that it would hinder the ride ability of it.
Here's the building process, which went together really fast (it is a hack):
Cut up a bike and figure out roughly where I wanted things: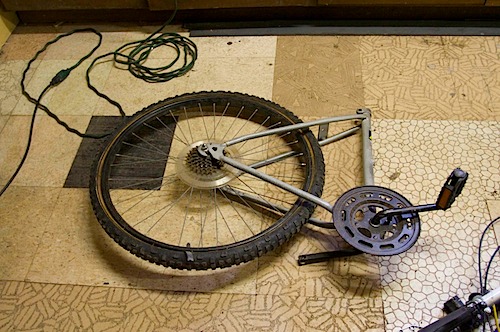 All trial and error, with some guessing: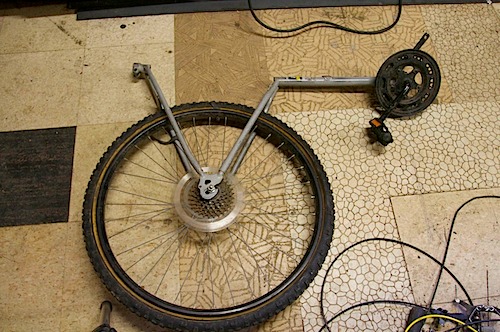 Weld a seat together out of some old bike tubes: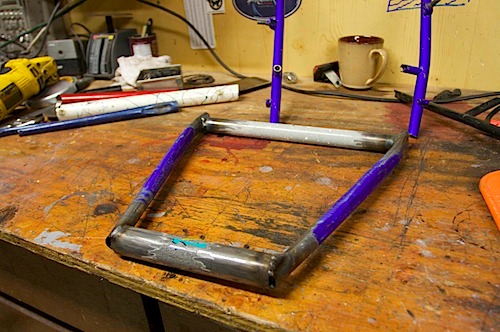 Weld it all together and cover the seat: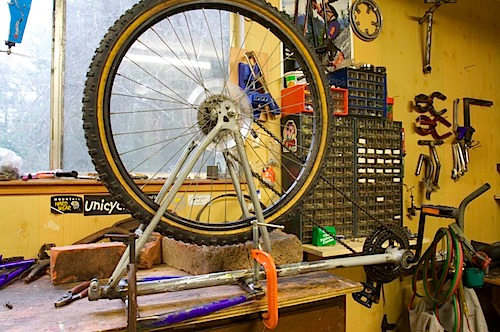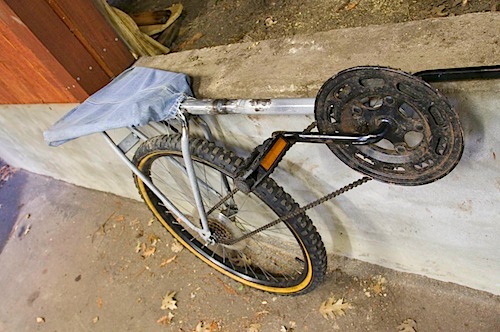 Hmm…not too elegant of "steps".
---
---