---
I picked up a used MIG welder a few weeks ago. The thing is totally cool; MIG is the way to go (Bronson was right!).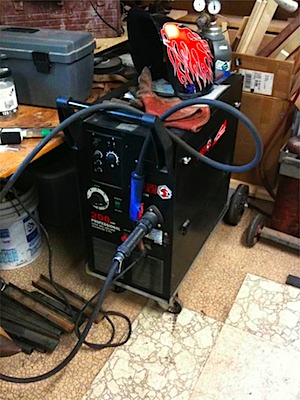 I already used it to weld a few little things; a custom grinder stand, and a little piece of steel to a nut. These are things that would have been a pain to do with the oxy-acet torch.
---
This entry was posted on Monday, October 26th, 2009 at 1:02 pm and is filed under
Machining
. You can follow any responses to this entry through the
RSS 2.0
feed. Both comments and pings are currently closed.