NSTableView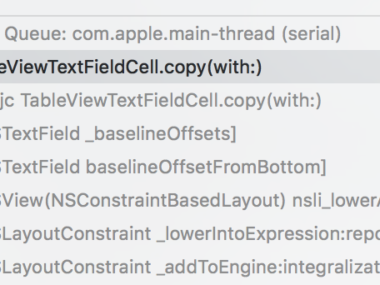 Quick Summary If you add a Swift property to an NSTextFieldCell subclass and you may suddenly start getting random crashes! Implement an override of [NSCell copyWithZone:] that retains any properties to fix this: Gory Details...
[read more]
As an Amazon Associate I earn from qualifying purchases.
(c) 2008-2023 Corbin Dunn
Subscribe to RSS feeds for entries.
50 queries. 0.323 seconds.