Low Profile CNC Toe Clamps – 3D Printed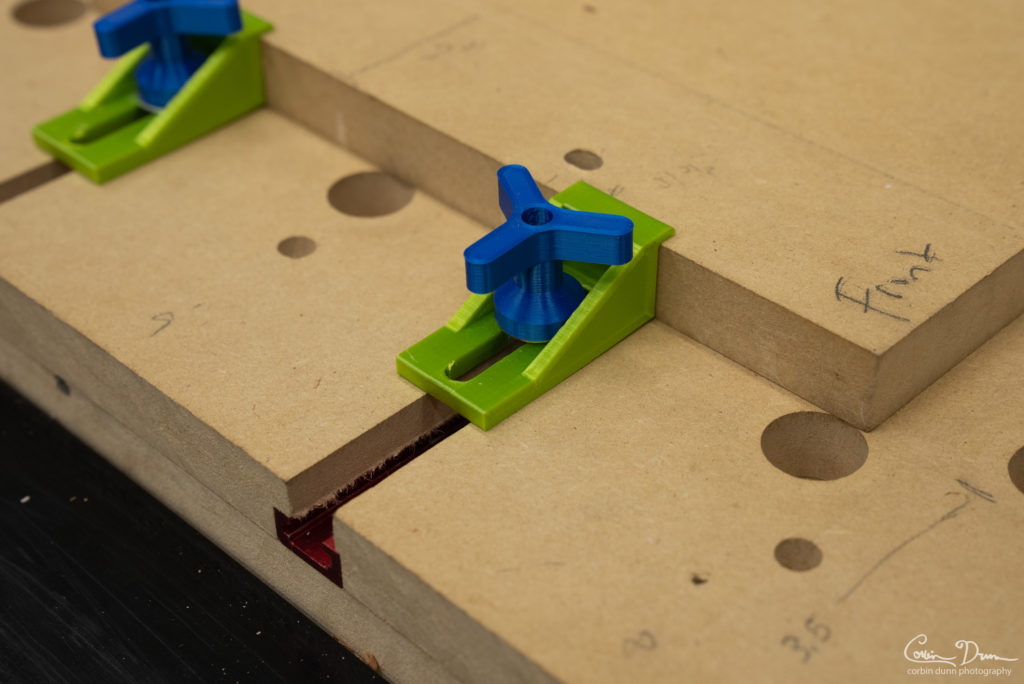 I needed a better way to hold down my workpieces onto my CNC table. I had seen some low profile clamps that the people have done, but they were all designed for a t-nut system, and wouldn't work well in T-tracks. With T-nuts, you have a bolt that goes top-down. With T-tracks, you have an upside down hex bolt with the threads sticking up. So, I designed these clamps in Fusion 360 to solve that problem.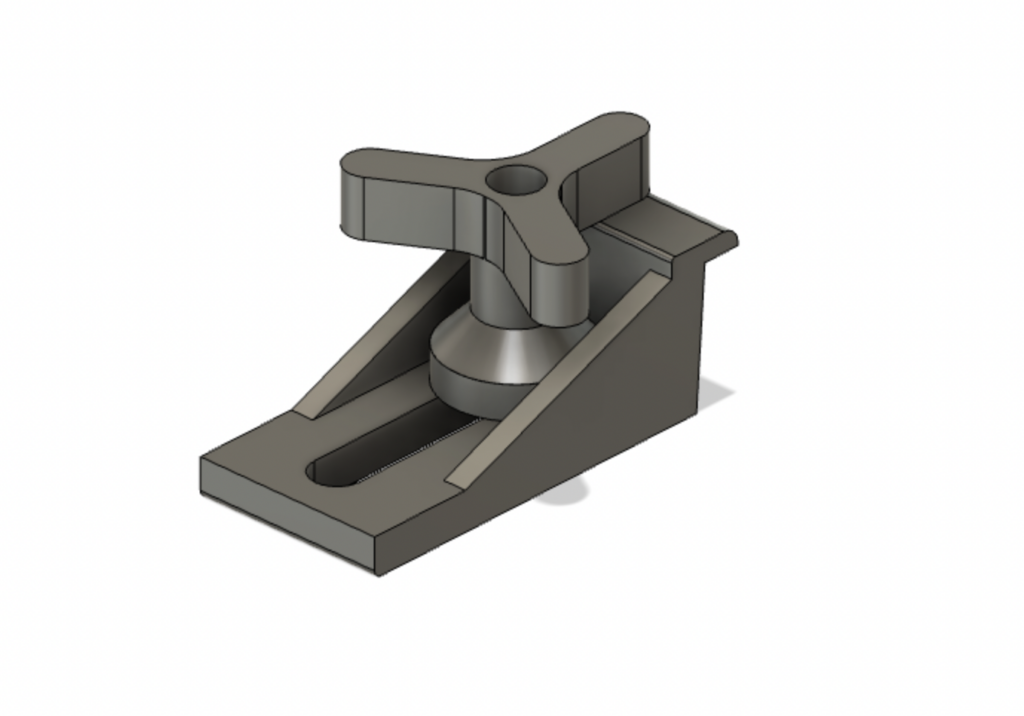 It works pretty well! The prints are out of PLA, but they are incredibly strong. The trick is to print them on the sides, so the layers have strength in the proper direction, and add extra layers.
The "nut handles" took more practice to generate a strong print. I originally would print them "upside down", and this worked to give a very clean print without any supports, but the layer adhesion would result in tall ones snapping. I printed a few on the side using supports, and that helped with the strength problem, but would cause the nut insertion to potentially crack the piece. I settled on a 30 degree angle to help with strength, and a bunch of supports. It doesn't print as clean, but it gives the piece a lot more strength.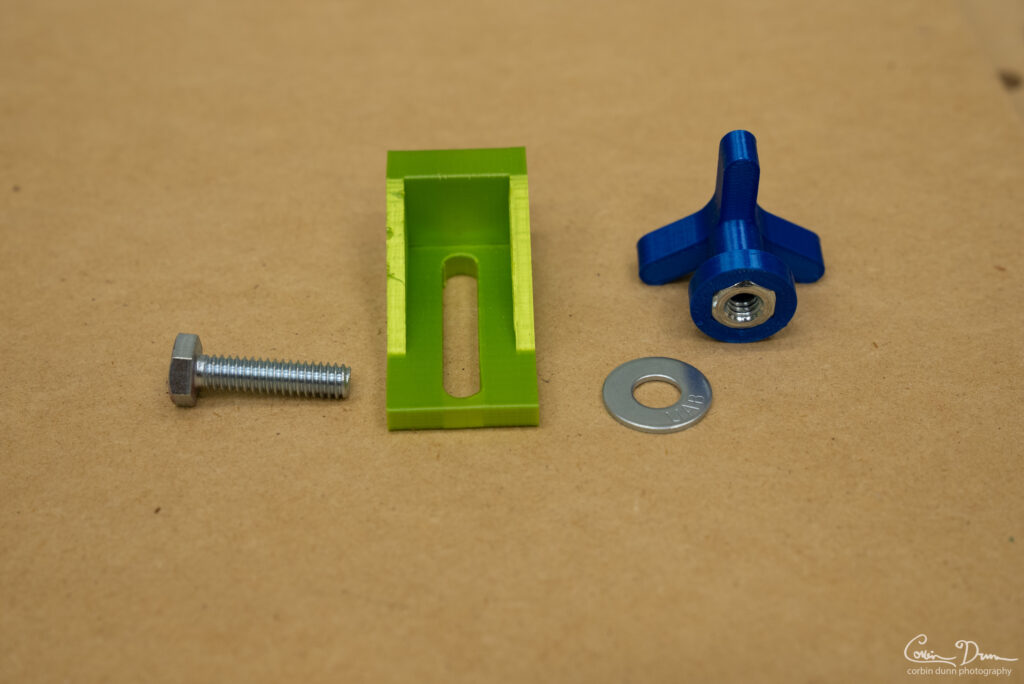 I've been having luck selling some of my designs as digital files. So, I wrote up a document on how to print them and packaged all the files together for sale (for a paltry $4).
Available on Etsy: 3D Printable Low Profile CNC Clamps
Available on Corbin's Workshop: Low Profile 3D Printable Clamp STL
Yeah – I intentionally use different key words in each link to help with SEO :)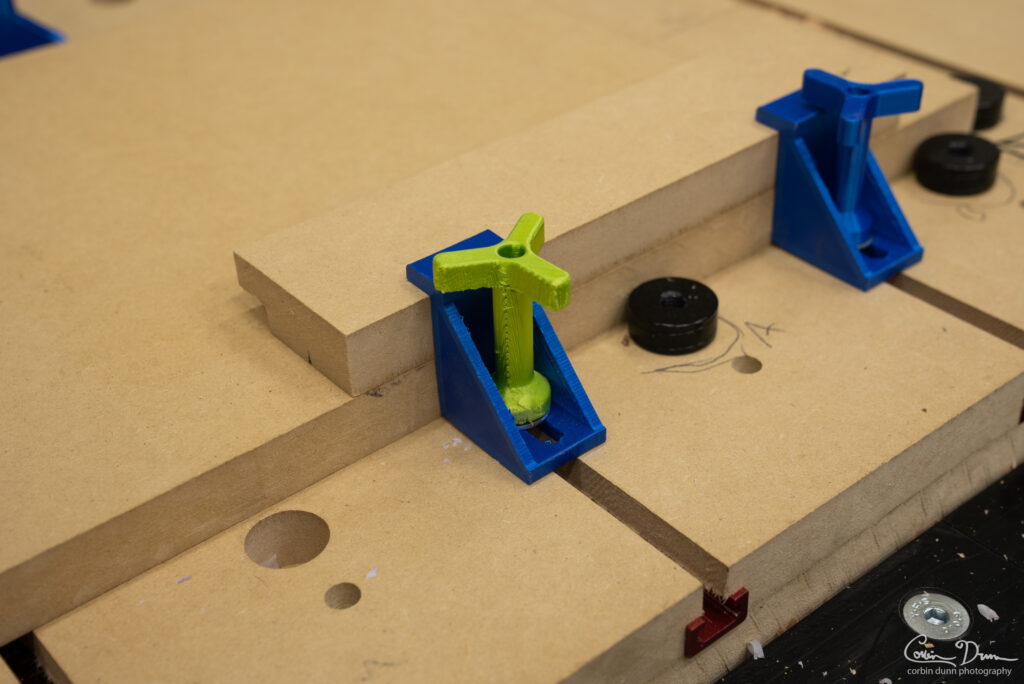 ---
---