3D Artwork: Tree with Pink Cube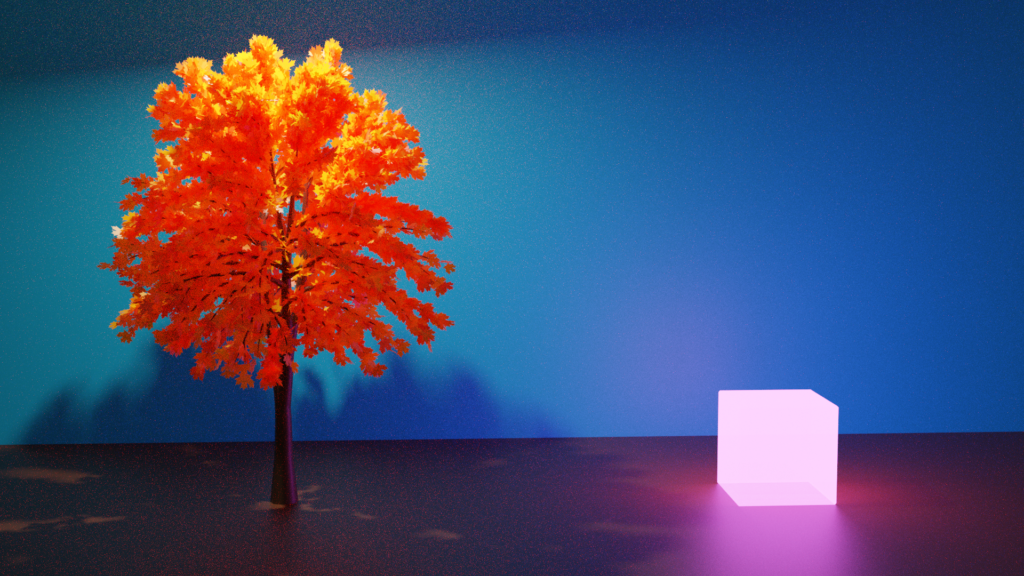 I'm playing around with tree generation using Blender with the Sapling plugin. I first traced the outline of a maple tree and used it as a leaf instance. The tree plugin has a ton of parameters that are fun to play with until you get the desired shape. The trees always look a bit stylized – more cartoonish than realistic, but the result can be pretty.
The tree alone wasn't enough visual interest, so I tossed in a cube set to emit a strong pink light.
There is one light at the top of the tree, and some simple backdrop planes to fake a horizon.
The rendering is done with Cycles. The resulting image has a lot of speckled noise — I'm not sure why, and I have a lot more to learn!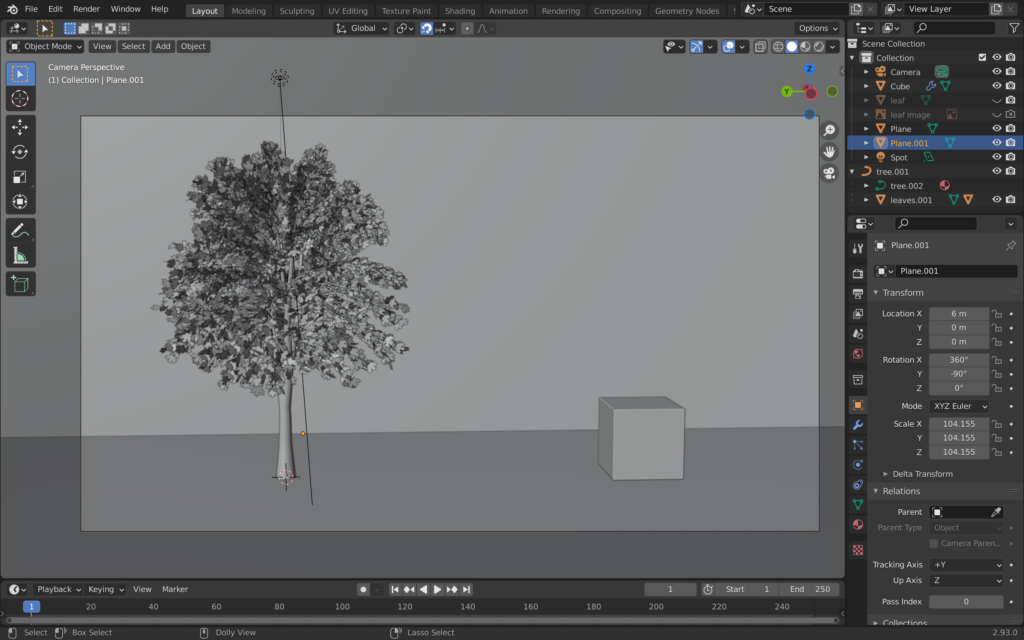 ---
---