Woodworking: Red and Yellow Hot Lava River Box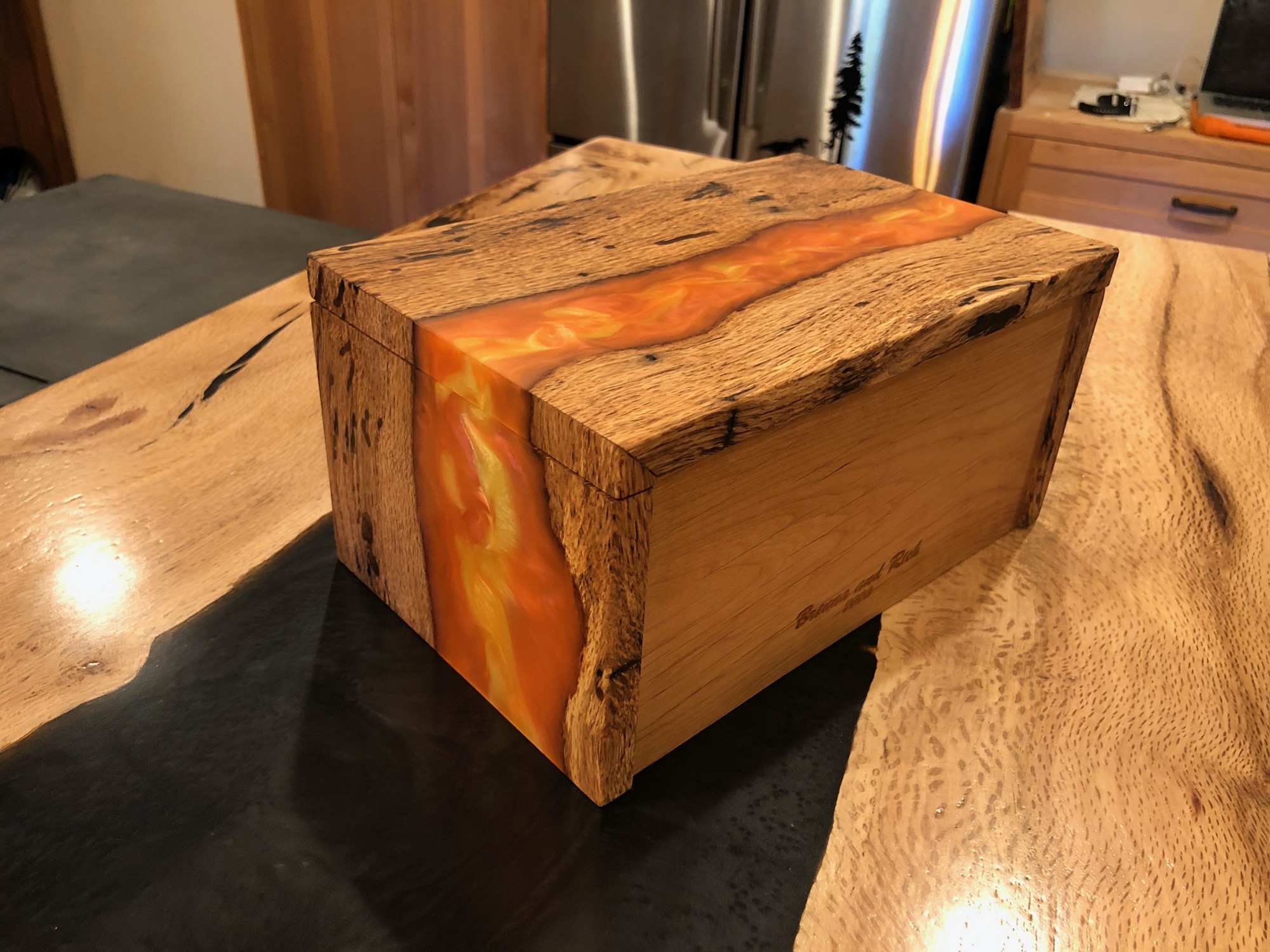 When you use red and yellow, the river boxes become lava boxes. Mixing the colored epoxies takes more time; you have to wait until just the right time before you try to combine them. If you do it too early they will meld together and become one color. This is the first time I tried mixing them together, and I'm pretty happy with the end result. However, I wish the red was a deeper red; it is too light and almost pink-ish in color.
This box is made with spalted California black oak harvested from the Santa Cruz mountains on my property. The sides are alder wood. I like the lighter color wood to not stand out too much from the top portion.
The front is engraved with my Tormach CNC machine and filled with a copper color pigment epoxy.
This is the third "river style" box that I've made. It was a gift for my sister's wedding.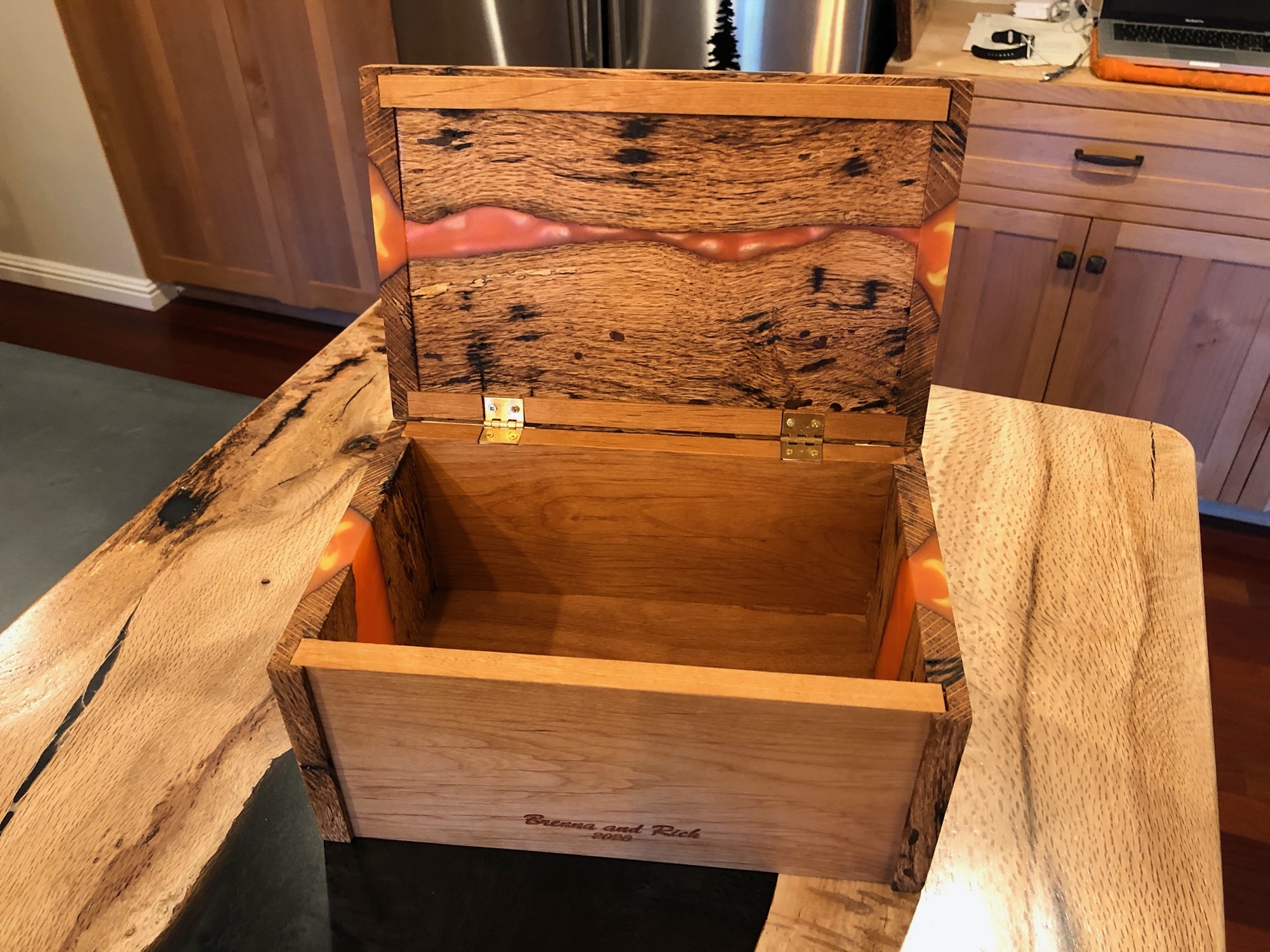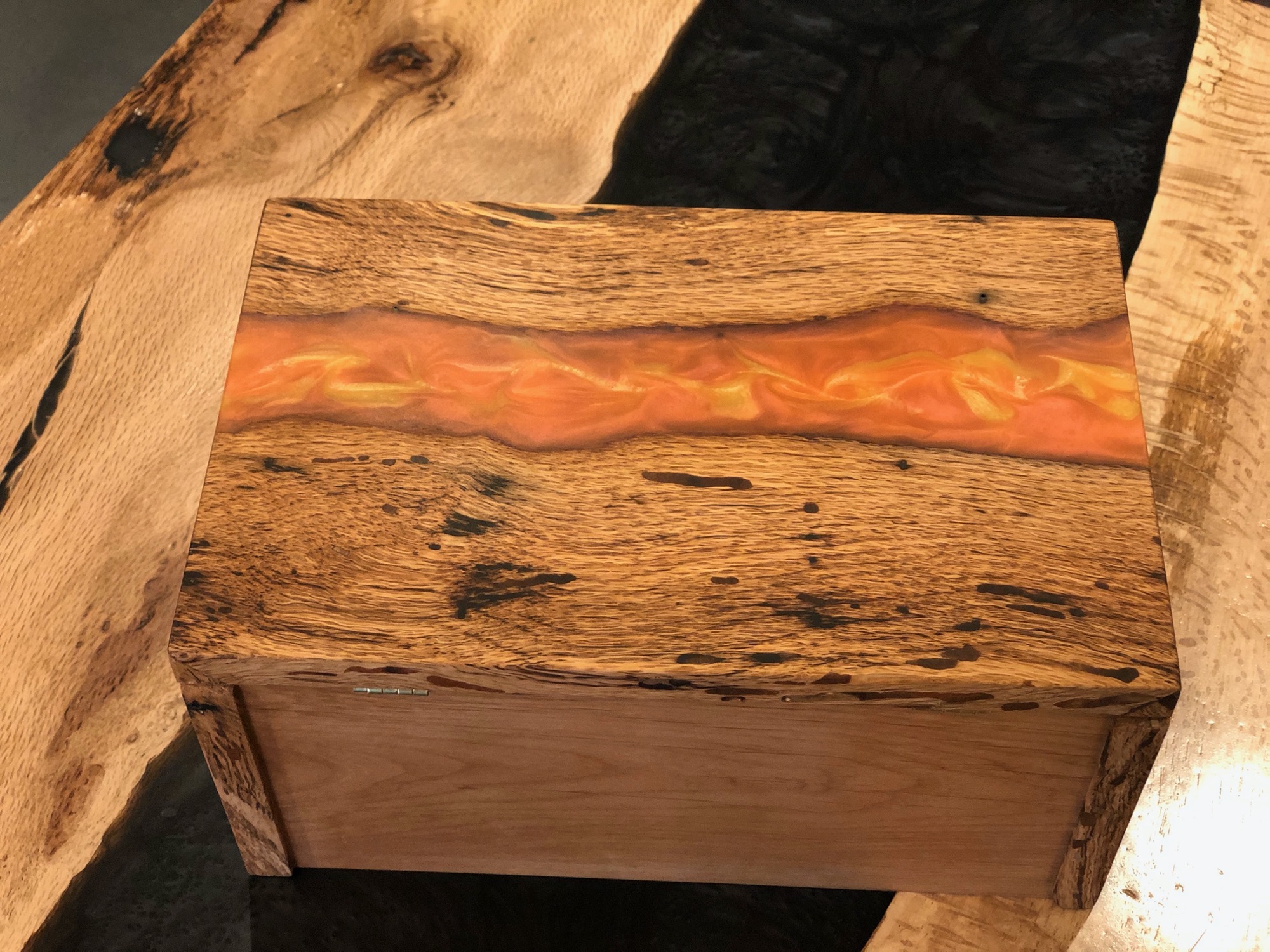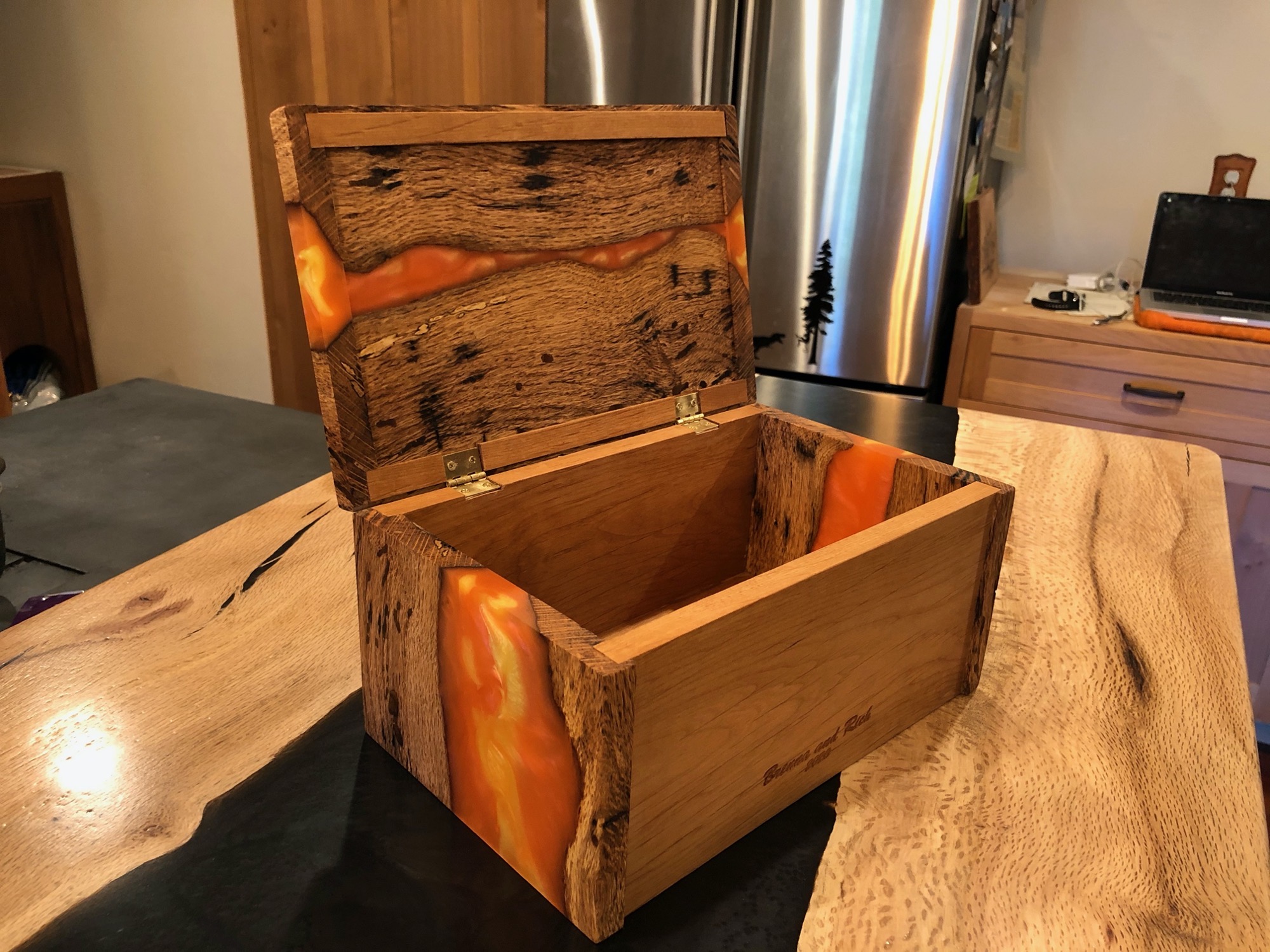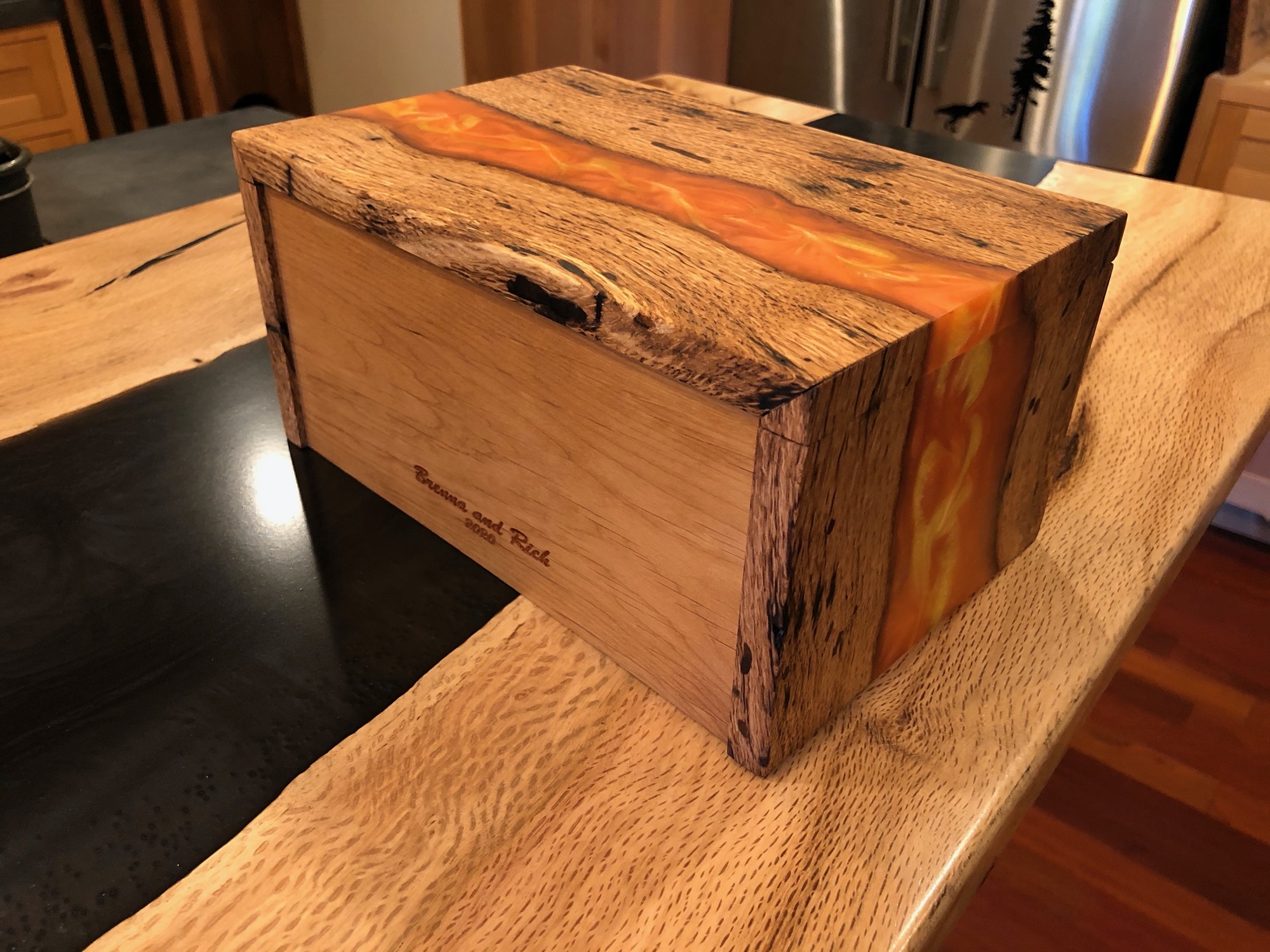 ---
---