Photography: Maui Moon in the Blue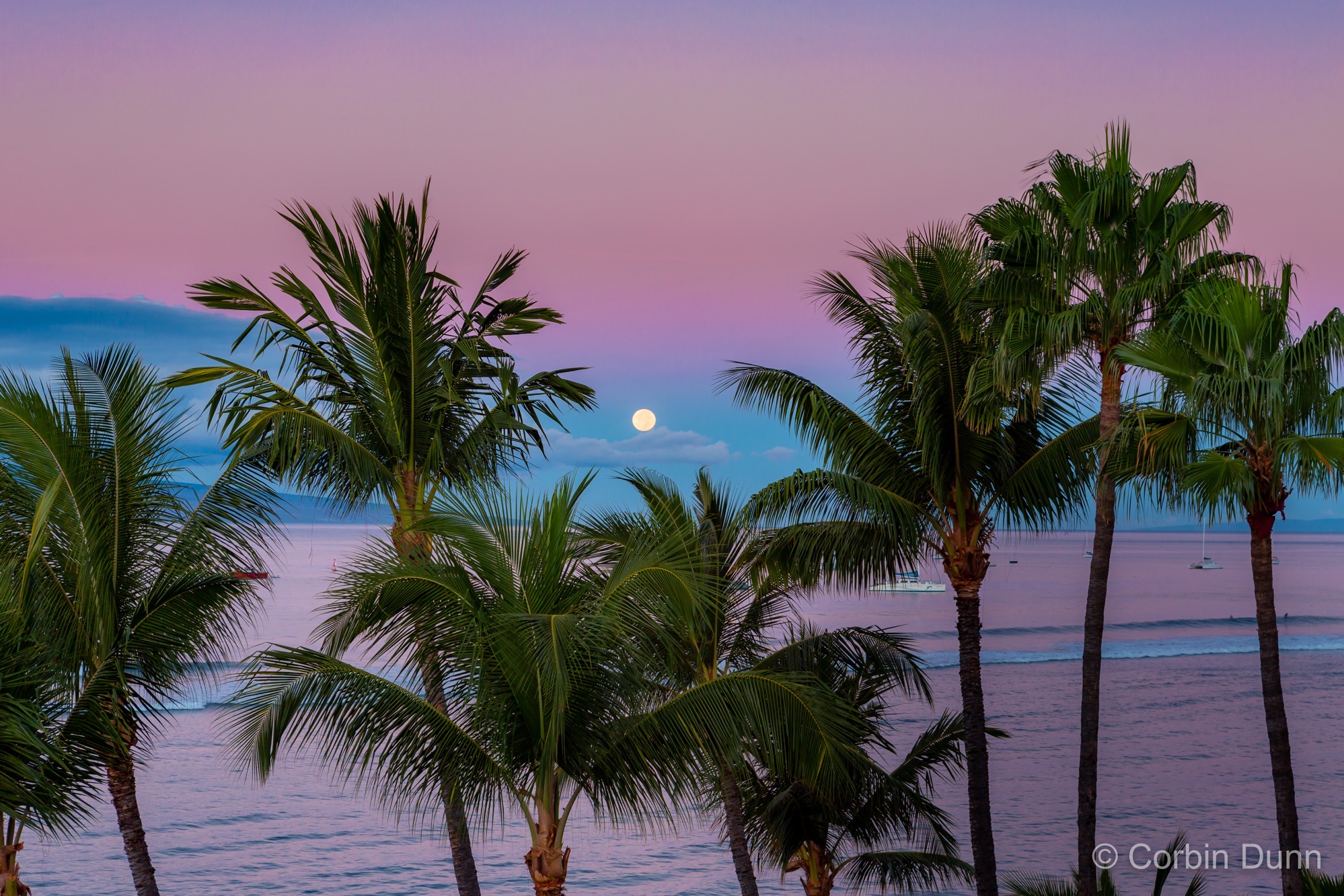 Photo taken on the west side of maui in Lahaina with my DSLR camera. The sun is rising far on the east side of the island creating lots of deep purples in the high level atmospheric haze. The full moon is slowly setting in the background in the clear blue sky. 
Gear Used (Amazon Links)
Also, check out my general page describing my Photography Gear.
---
---