Plug Bug: Working on repairs…
It has been just about a year since my 1969 VW electric bug was rear ended. I was driving to work and stopped in traffic, but the gal behind me didn't stop and squished the bug! Dealing with insurance took months, and I finally got a settlement for the bug, which was deemed totaled. For about $800 I had the opportunity to buy it back as a salvage vehicle, and I snapped up that chance. 
I wasn't too motivated to work on it…other things came up, and I was enjoying driving my Tesla Model S. But now I'm at the point where I miss driving it, and I want to see if I can make it run again.
The main damage is to the rear deck lid (the engine trunk cover) and the rear apron (seen below in red).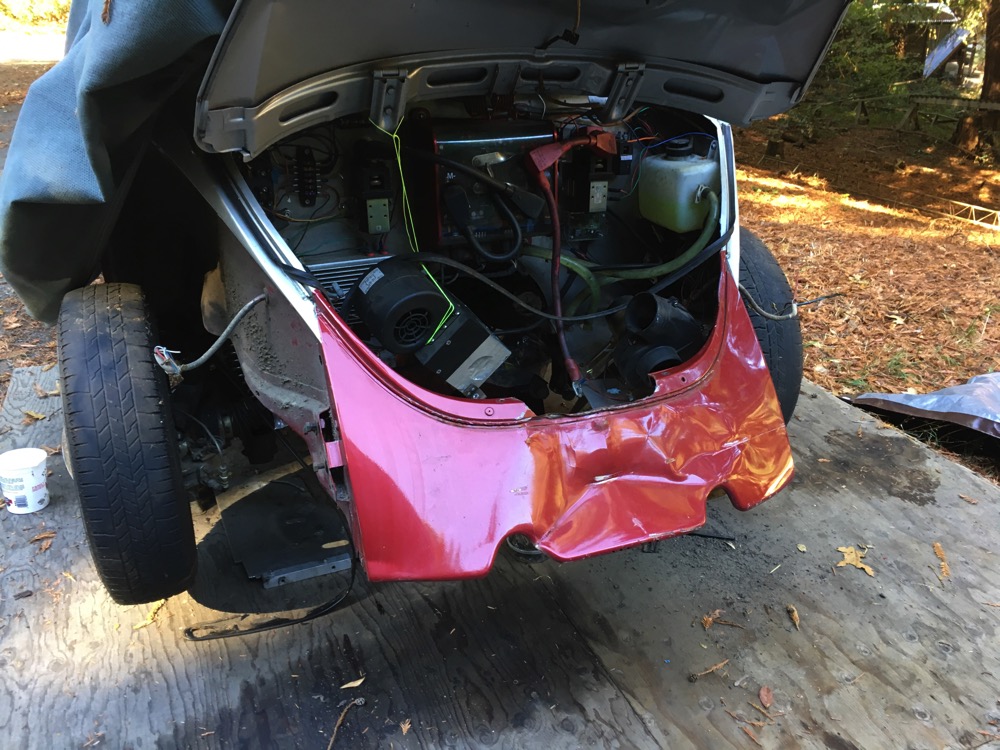 I ordered new ones from CIP1. I'm going to make the rear apron removable to more easily install the transmission/motor combination. The right fender has some damage, but I'm hoping to be able to pound it out myself and do some quick body work to make it smooth again.
I removed the rear apron by drilling out the spot welds.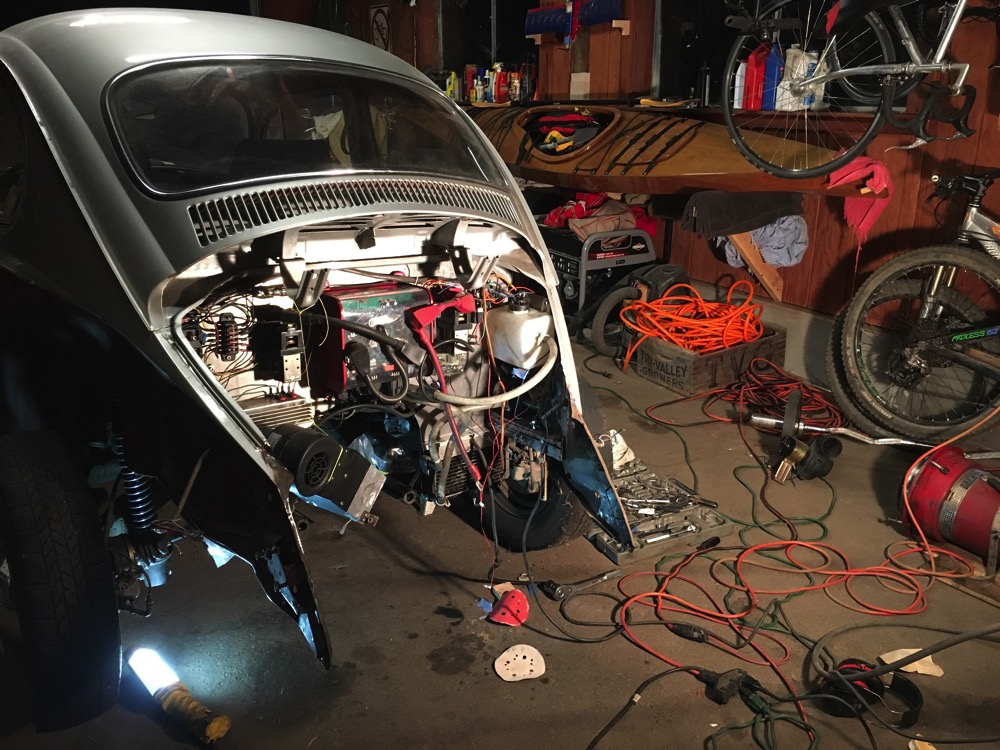 The other major damage is to the transmission. It is toast. The front nosecone is damaged and leaking oil from a hole. I popped open the casing and the main gears are broken. It needs replacement, but unfortunately the local VW shop is now closed and I have to find somewhere else to get a new transmission. For now, I'll stick in my old one that makes a lot of noise to see if the motor works well enough.
Another problem is the front transmission mount; it was squished forward. Luckily I was able to buy a new "weld in" one, and I cut the old out. Now I have to figure out how to get it aligned properly before I weld the new one in!
---
---