The Arizona Trail on Unicycle: Day 29, The Last Day
April 28, 2017
So, at this point, I had stopped writing daily notes in my iPhone, and it is now nearly a month later where my memory is already starting to fade. All the celebration at the end of the trip, and I forgot to take detailed notes. But I will never completely forget this day.
Riding the Arizona trail was the hardest physical thing that I have ever done. I lost about five pounds, despite eating a jar of peanut butter every week. Don't worry, I'm working on gaining the weight back by drinking home-brew. 
The last day. We got up and started riding, and it was nice smooth easy riding along single track trails. Sure, we hit some short hills that we had to hike up, but it wasn't all that bad compared to what we had done before. The scenery was getting better compared to the previous few days; more trees and red rocks in the distance.
The troubling thing for me were the clouds. I could see a storm approaching from behind us. It was cold: somewhere in the 30's or 40's, and that meant snow. I kept a fast pace going, as I didn't want to get caught in a storm, and it was ever present behind us. Jamey was causing along a little bit slower, but Rebekka was keeping up with me. We would stop and re-gather ourselves every now and again, and at one point the storm finally caught us. It wasn't too bad; some light hail-like snow bits dropping out of the sky, and it didn't last too long. But it still was pretty darn cold.
Eventually we could see some red rocks in the distance: Utah. The scenery went from rather mundane to incredibly beautiful, and we could see the end in sight. All three of us hopped on our unicycles at the top of a large technical downhill and just started riding. We rode, and we rode flawlessly down some rather tricky technical switchbacks. Not one of us stepped off or fell off until we were at a large cropping of impossible to ride by rocks. Then it was a short ride to the end.
Lexi, Ashley and Eisley (our dog) were all waiting for us at the campsite. We had made good time the previous few days, and it was about 1PM — a lot earlier than they were expecting us. We had done it. The Arizona Trail on Unicycle!
Stats:
Today: 27.3 miles
Total: 630.2 miles  
Strava: https://www.strava.com/activities/966673550
Jamey and Rebekka overlooking the last run of downhill: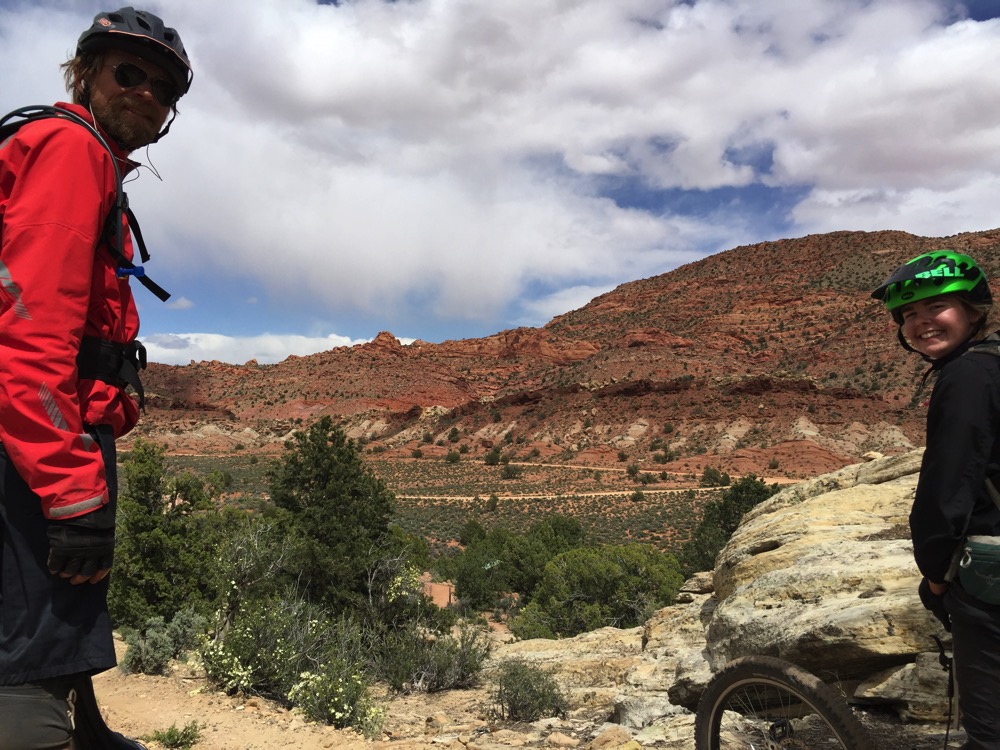 My backpack and unicycle sitting next to one of the last gates: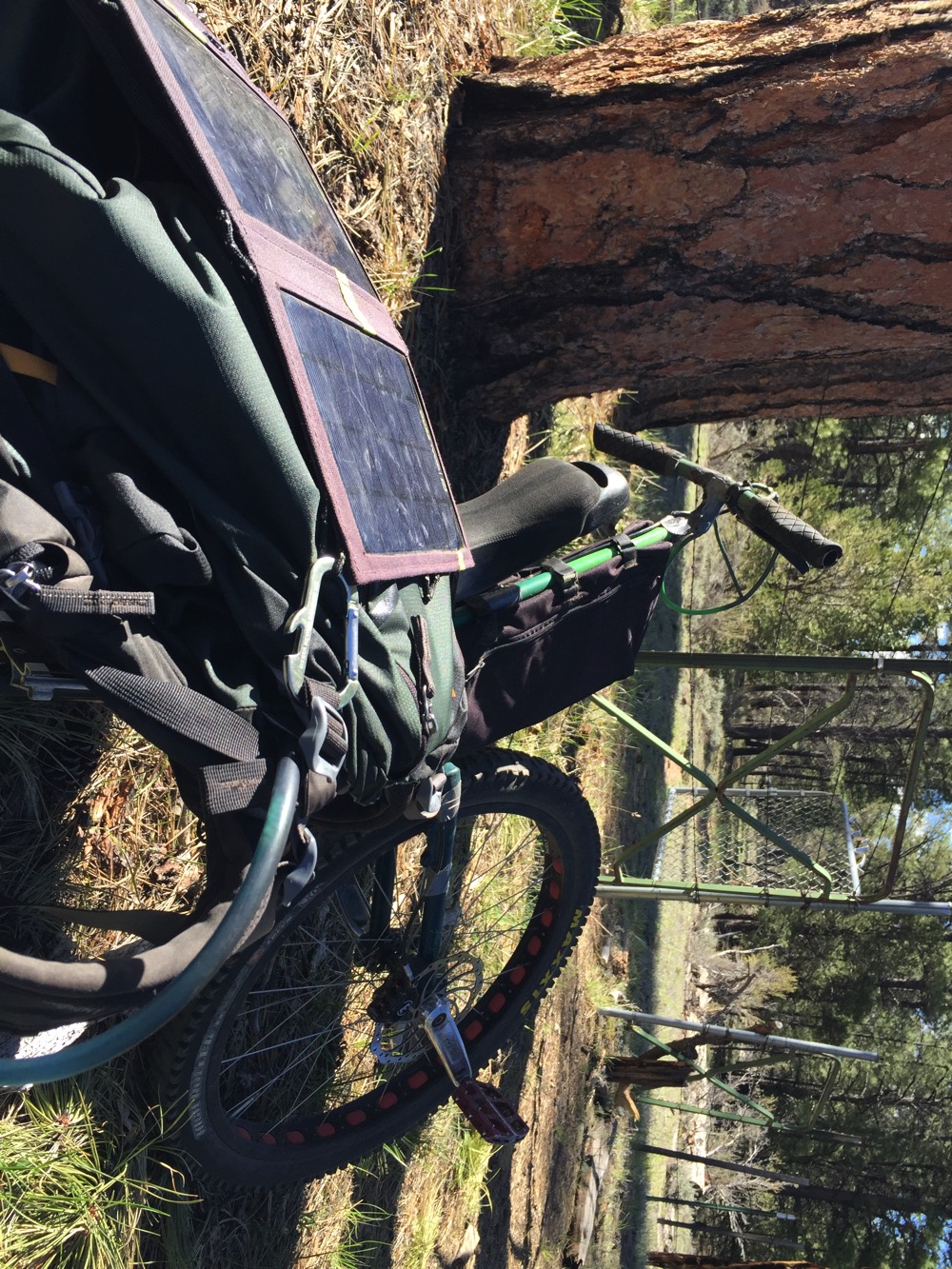 ---
---